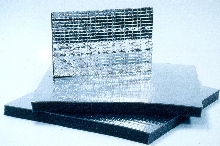 TUFCOTE® RM-10-75 3-layer composite works as noise barrier and heat reflector for engine-driven vehicles and equipment. It has 3/4 in. urethane foam decoupler, lead-free vinyl barrier, and top facing of aluminized, scrim-reinforced polyester. With barrier toward noise and heat source, barrier contains noise, and shiny reflective facing reduces heat transfer. Scrim reinforcement limits...
Read More »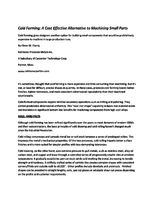 Cold forming offers tight tolerances, dimensional stability, and advanced surface finishes, while also saving you in raw material wastes costs.
Read More »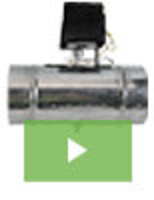 Alan Manufacturing has a long history of developing innovative solutions for HVAC applications. With over 1,000 product designs under our belt, we have gained a reputation as the go-to source for HVAC dampers, hardware, duct supports, zone control systems, and much more. Adding to this extensive list of achievements we now announce the release of our new line of Fresh Air Intake products. Designed to meet ASHRAE 62.2 standards, they are the most robust and high-performance product of their kind. See our video to learn more.
Read More »