ST. LOUIS, July 21 - SAFC Supply Solutions, a business segment of SAFC (www.safcglobal.com), a member of the Sigma-Aldrich Group (NASDAQ:SIAL), today announced the launch of a diverse product offer (www.safcsupplysolutions.com/molecular) designed to meet the demands of the burgeoning molecular diagnostics market and provide single-point access to a broad range of regulatory compliant and custom...
Read More »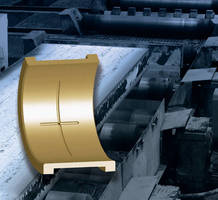 Designed for load-bearing applications in ships, metal-rolling mills, and off-road construction equipment, BR60 and BR70 laminates perform under continuous water exposure without loosing strength. They consist of multiple piles of heavy-weight canvas cloth saturated with phenolic resin system, modified disulfide, which provides internal lubrication to reduce frictional heat generation and wear of...
Read More »
Nearly As Strong As Steel, But Half As Heavy Partnership between Bayer MaterialScience, Alcan, PEAK and Zoz Pittsburgh, June 4, 2009 - The addition of Baytubes® carbon nanotubes (CNT) from Bayer MaterialScience AG significantly improves the mechanical properties of aluminum powder metallurgy. For example, the hardness of the composite aluminum is then several times greater than that of...
Read More »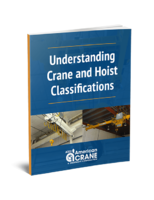 Building success: Crane & Hoist Design Criteria
Read More »
Pittsburgh, May 12, 2009 - Entropy Surfboards, a division of Entropy Sports, Amroy Europe (Amroy) Ltd., and Bayer MaterialScience (BMS) LLC have teamed up to deliver a new line of custom-made surfboards that incorporate carbon nanotubes from BMS. Entropy Surfboards believes that epoxy systems are the future of and a key ingredient in making a more durable and lively surfboard. For that reason,...
Read More »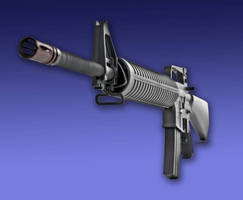 NOBLESVILLE, IN (USA) - IDI Composites International, the premier global formulator and manufacturer of thermoset molding compounds, has an agreement to provide high-performance composite material for hand guards for the military's M-16 rifle. IDI's M-211 Sheet Molding Compound (SMC) offers excellent strength-to-weight ratio and outstanding physical, chemical, and thermal properties to withstand...
Read More »

Pelletized mineral-containing BioTuf 976 film compound is based on blend of biodegradable resins, including aliphatic/aromatic co-polyester. Designed to be extruded and converted on standard low density PE or grooved-feed HMW-HDPE processing equipment, compound produces films with physical properties similar to linear-low density polyethylene.
Read More »
Atlanta, GA - April 7, 2009 - Quickparts, (http://www.quickparts.com) the leading online provider of custom manufactured plastic and metal parts, announced today the availability of a material that has passed USP Class VI Testing and can be safely used in a variety of medical industry applications. WaterShed® XC 11122 resin is a clear, water-resistant material that is already widely used in...
Read More »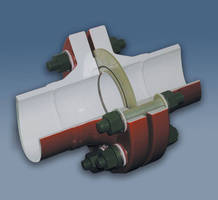 Consisting of multiple plies of woven fiberglass saturated with polyimide resin, P95 offers high mechanical strength and low coefficient of thermal expansion. Material maintains physical properties at temperatures up to 240°C, and other properties, such as compressive strength of 70,000 psi, low moisture absorption, and chemical resistance, allow use in variety of harsh environments. It is...
Read More »
An advance by Composiflex allows selection of the optimal composite material based upon performance needs while still meeting fire, smoke, and toxicity requirements. ERIE, PA (February 2, 2009) - - Fiber reinforced plastic employing phenolic resin systems have commonly been used to meet FST (fire, smoke, toxicity) requirements as defined by Federal Aviation Administration standard FAR 25.853....
Read More »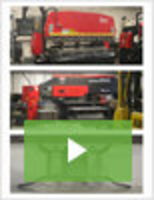 Quality Sheet Metal specializes in delivering precision, value, and customer service. With a client base that spans many diverse industries and a reputation for excellence that goes back over four decades, our clients know that we can provide the optimal combination of value and flexibility regardless of the challenge. See our video to learn what we can do for you. Through investments in state-of-the-art design, manufacturing, and quality control systems, Quality Sheet Metal remains focused on maintaining a high standard of quality, customer service, and competitive pricing. With an emphasis on customer satisfaction, Quality Sheet Metal is dedicated to establishing long-term partnerships, similar to the ones they currently have with their valued clients. If you're looking for a new partner with extensive capabilities in sheet metal fabricating and finishing, look no further.
Read More »