Fast curing and bendable precast concrete mix design SureCrete Design now ranks #1 on Google and YouTube with their innovative bending concrete video. The product used is Xtreme Series Countertop and it is a cementitious composite that combines fast curing and production turnaround. The result is the strongest, most flexible and most versatile precast concrete product available. Xtreme Series...
Read More »
ROCHESTER, N.Y., May 20, 2010 - NaturalNano, Inc. (Pink Sheets:NNAN) (Frankfurt:N3N) announced today that Fiabila S.A., a world leader in the manufacture of private label nail polish products, has extended its commitment to utilize NaturalNano's Halloysite Natural Tube (HNT) and placed a second order this year. NaturalNano's HNT are environmentally friendly components that are incorporated into a...
Read More »
New Wear Resistant SLA® Plastic Composite ROCK HILL, S.C. - 3D Systems (Nasdaq:TDSC) announced today the immediate availability of Accura® CeraMAX(TM), a new composite designed for use in applications that require extreme thermal stability, rigidity and aggressive wear resistance. Accura® CeraMAX(TM) is an engineered white plastic composite that offers outstanding stiffness and...
Read More »
PITTSFIELD, Mass. - Lee Spring, a leading global manufacturer of mechanical springs since 1918, has leaped past its competition with a totally new technology - LeeP(TM) plastic composite springs molded from SABIC Innovative Plastics' Ultem* resin. Among the first springs ever made with high-performance, engineered plastic, LeeP compression springs provide critical advantages over traditional...
Read More »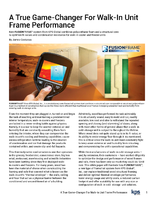 This white paper outlines the eight reasons why the FUSIONFRAME system is the superior thermal envelope system. Download now to find out more.
Read More »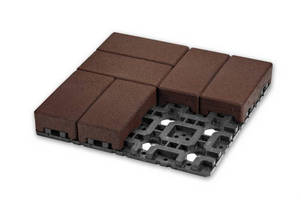 VAST Composite Landscape Pavers, manufactured of up to 95% recycled car tires and plastic containers, are suited for large commercial hardscapes such as parking areas, walkways, building entrances, and plazas. Weighing less than 9 lb/sq ft, they provide high slip resistance and strength. Products include installation grid, with same composite material, that are laid out on compacted sand base on...
Read More »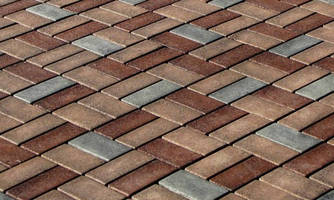 Illinois Brick Company, the Leading Distributor of Brick and Masonry Products to the Chicagoland Market, Adds a New Green Building Product: VAST Composite Pavers Made from Recycled Rubber and Plastics CHICAGO and MINNEAPOLIS - Today in Chicago, Ill. at the Mid-America (Mid-Am) Horticultural Trade Show, Illinois Brick Company and VAST Enterprises, LLC announced that Illinois Brick now supplies...
Read More »
With TangoBlackPlus, designers and manufacturers can create parts that closely resemble broad range of rubber products. Material offers flexibility, optimal elongation and break, and resistance to tear. Black in color, product is suited for creating models of products in automotive market, defense industry, and shoe industry. It will also help development of soft-touch grips, handles, gaskets,...
Read More »
Xtreme Lightweight Series is blend of cement with lightweight aggregates and reinforcing fibers. Fireproof, termite-proof, and mold-resistant, it can be cut, trimmed, nailed, molded, and formed into any shape. Product also allows any finish or any texture of wood or stone to be simulated; it attaches to gypsum, wall board, and concrete block, wood, and metal and can be stained, painted, or...
Read More »
By utilizing 250°F cure temperature coupled with minimal moisture absorption, TC410 cyanate ester prepreg resin system addresses dimensional stability requirements in optical benches, reflectors, and satellite structures. Combination of properties reduces residual stresses in composite components, minimizing effects of thermocycling on these components in space. System achieves 0.35% neat...
Read More »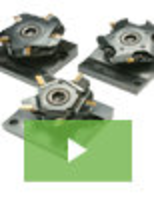 Thanks to the unique SpinSelect™ Multi-Pocket selectable quick change tool holder, it's time to rethink the range, complexity and volume of parts that your lathe can produce. Our Spin-Select™ tool was created to increase productivity and consistency by decreasing downtime associated with lathe cutting tool and insert setups or changeovers. This product is a game-changer for the industry and we're pleased to show you why.
Read More »