Using Model WM8903, designers can extend audio playback time up to 40 hr for portable devices. SmartDAC(TM) technology enables DAC-to-headphone power consumption of 4.4 mW, while Class W amplifier tracks music signal level and uses adaptive dual drive charge pump to optimize power dissipation. SilentSwitch(TM) technology, incorporating clamp and sequencer circuitry, extends pop and click...
Read More »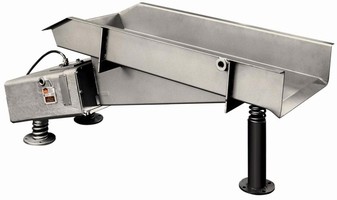 Wired into AC lines, Heavy Duty Electromagnetic Vibratory Feeders are equipped with Hi-Vi Electro-Permanent Magnetic Drives that require no normal maintenance. Compact variable solid-state-type controls regulate feeder speed by varying applied voltage, and control is stepless from 0-100% of capacity. Coil and magnet are encapsulated in epoxy, eliminating coil movement. Units operate at...
Read More »
Based on Windows CE 5.0 plus .NET Compact Framework, Vector 300GWP features Intel PXA270 XScale processor, 20-channel SiRF STAR III GPS, and 3-axis accelerometer. Unit supports WiFi and PLC4Trucks interfaces as well as GPRS, GPS, J1939, J1708, CAN, and Bluetooth. When vehicle is within range of authorized WiFi network, WiFi interface enables transfer of data from vehicle's device to server....
Read More »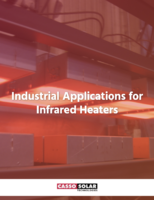 This ebook discusses the various industrial applications for infrared heaters, including glass manufacturing, textiles, plastic & film, metals, and more.
Read More »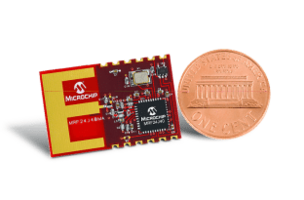 For ZigBee-® or proprietary wireless-protocol systems, MRF24J40MA services 2.4 GHz unlicensed Industrial, Scientific, and Medical (ISM) short-range wireless frequency band for IEEE 802.15.4(TM) specification. Discrete biasing components and PCB antenna are included to be used in sensor and control network environments. Fully regulatory-agency certified for US, Canada, and Europe, product...
Read More »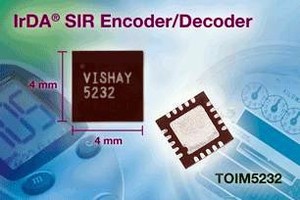 TOIM5232 miniature encoder/decoder provides pulse shaping of RS-232 data signals for serial infrared IrDA-® transceivers and supports data rates from 1.2-115.2 kbit/sec. Operating voltage range is 2.7-3.6 V with 5 V tolerant inputs and max current consumption in standby mode is 1 -µA. Programmable baud clock generator gives designers choice of 13 baud rates from 1,200 Hz to 115 kHz, or external...
Read More »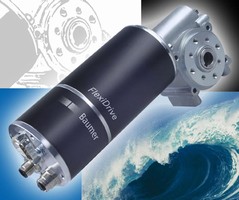 Integrating absolute encoders with motors, drives, gears, and connectors, FlexiDrive systems offer 14-bit single-turn and 18-bit multi-turn resolution. Delivering explicit and continuous position measurement, space saving drives can be used on shafts, spindles, lead screws, rollers, webs, and other moving parts found in machine automation. Systems can be used to determine current position of...
Read More »
Made from 316 stainless steel, SMART VPI safely and securely fixes valve position indicator switches onto handwheel-operated valves. Mounting bracket attaches directly onto valve stem without affecting valve itself. Switchbox for valve mounts onto bracket with DIN/ISO configurations; out of the way and not interfering with valve operation, it remains securely fixed in place with protected...
Read More »
Able replay speeds reaching 10 Gbps, NinjaProbe allows network operators to replay events, enabling recreation of real network scenarios that help identify cause and effect of alarm conditions, load and test networking and security equipment, and actively study user experiences. It unobtrusively monitors every packet on network links, writes copy of each packet to system memory, and...
Read More »
Powered by 1.4 GHz Intel Pentium M processor, POC-S195 features 19 in. LCD with 1,300:1 contrast ratio, 2 USB 2.0 ports, 100 megabit LAN port, and 2 COM ports. IP54 certified dust and water-splash proof enclosure and IP65 dust-tight front panel provide protection and can be cleaned with isopropyl alcohol and other cleaning agents. Fanless design makes unit suited for tests involving audio...
Read More »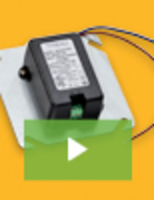 Triad Magnetics is an established leader in power supply innovation, offering product lines that span a wide range of diverse industries and applications. Adding to their long list of successful product launches, Triad announces the release of the new cutting-edge JSU Series of power supplies. To learn about all of its advantages and advanced features, see our video.
Read More »