TW6802 PCI Express DVR solution supports 8-channel real time and 16- or 32-channel non-real time recording, and over 6 full D1 resolutions. Support for 7 frames/sec recording in NTSC, 6 frames/sec in PAL, and 1-channel audio recording is also featured. Supporting simultaneous live, play, record, and network connection, 4-channel TW2700 Standalone DVR includes Ethernet (TCP/IP), remote viewer...
Read More »
Measuring 17 x 22 mm, Model LEA-4M is powered by 16-channel ANTARIS 4 engine and features built-in power saving modes, 5 -µA backup current, and configurable voltage levels. Module is suited for applications requiring active and passive antennas with operating temperature range of -30 to +70-
Read More »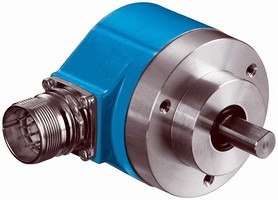 Using USB connection and programming software, 60 mm dia DRS61 CoreTech-® Incremental Encoders let users program number of lines from 1-8,192 as well as width of zero pulse. Modular design allows use of one type of encoder that can be programmed at any time, in any location, for any application. Encoders are offered in face mount flange, servo flange, blind, or through hollow shaft with...
Read More »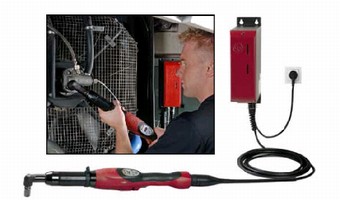 Complementing Plug & Tighten industrial tightening tool, Data Transfer Unit reports acceptable and rejected torque and angle data. Batch counting function assures all completed fastenings are counted and reported. Any model Plug & Tighten is automatically recognized when plugged into DTU which, in turn, plugs into power receptacle. Featuring metal housing and molded plastic cover, DTU offers IP42...
Read More »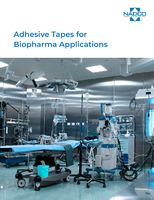 Download our free eBook to learn the various applications NADCO tapes used within the healthcare sector, the many benefits they provide, and how to select the right type.
Read More »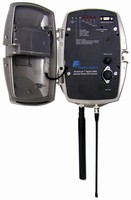 SmartLink(TM) 5000 Series provides 2-way communications with Fisher Pierce overhead radio faulted circuit indicators (FCIs). Integrated cellular Remote Terminal Unit (RTU) can report fault alarms from up to 4 FCIs (A, B, C phase, and tap) using local RF signal. Status, alarms, and other event notifications can be integrated into SCADA systems as well as sent to customer-designated personnel via...
Read More »
CopperNode(TM) and CopperNodeHE(TM) deliver Ethernet services over copper based PDH infrastructure that serves over 90% of enterprise locations and cellular base station sites. Virtual Concatenation based bonding of DS1/E1 along with GFP encapsulation provides solution for delivering Ethernet services in 5-25 Mbps range demanded by small and mid-sized enterprises, and by HSDPA and 1xEV-DO based...
Read More »
With the addition of tablet, quad screen and LCD integrated thin clients to its already impressive product range, IGEL Technology now has the widest range of thin client platforms from a major manufacturer. Fort Lauderdale, Fla., US, October 23rd 2006 - IGEL Technology expands its product range with three new series: the IGEL ProScribe thin client tablet for mobile applications, the IGEL Elegance...
Read More »
Wyse Thin Clients Are Now Integrated and Fully Compatible with Desktop Broker for Citrix Presentation Server ORLANDO, Fla., Citrix iForum(TM) Global 06, Oct. 23 -- Wyse Technology, the global leader in thin computing, today announced Day One support for the Citrix Dynamic Desktop Initiative and the Desktop Broker solution, continuing its record of supporting the Citrix family of Access solutions...
Read More »
What: Xilinx at (MILCOM) 2006 Where: Marriott Wardman Park Hotel Booth #519 Washington, D.C. When: October 23 - 25, 2006 SAN JOSE, Calif., Oct. 20 -- Xilinx, Inc. (NASDAQ:XLNX), the world's leading PLD provider today announced that it will showcase modem and crypto solutions designed to reduce the size, weight and power of military radios at the Military Communications (MILCOM) 2006 conference,...
Read More »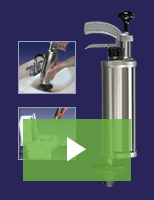 The Kinetic Water Ram by General Pipe Cleaners clears out clogged pipes quickly using kinetic energy. The Ram is so simple to operate, anyone can use it. Check out the video to learn more.
Read More »