Metso Minerals will supply a grinding system for a new concentrator at Boliden's Aitik mine in Gällivare, Northern Sweden. The new concentrator, with the grinding circuit, is scheduled to start operation in 2010. The value of the equipment order is approximately EUR 39 million. Metso's order comprises two AG (autogenous) mills and two pebble mills, complemented by engineering, erection and...
Read More »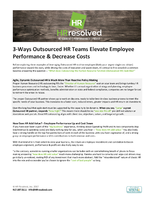 Is outsourcing your HR department the right call for your company? This white paper explores various factors for you to consider.
Read More »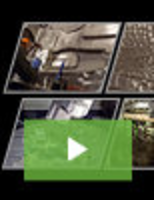 Standex Engraving Mold-Tech is the premier, global supplier for mold texturing and surface finishing. With a full range of services, Standex Engraving Mold-Tech is also the only nickel shell supplier producing in three global locations. See our video to learn more.
Read More »