Metso Minerals will supply a grinding system for a new concentrator at Boliden's Aitik mine in Gällivare, Northern Sweden. The new concentrator, with the grinding circuit, is scheduled to start operation in 2010. The value of the equipment order is approximately EUR 39 million. Metso's order comprises two AG (autogenous) mills and two pebble mills, complemented by engineering, erection and...
Read More »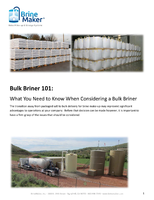 If you're thinking about switching from packaged to bulk salt, check out this white paper and see if a bulk briner is right for your application.
Read More »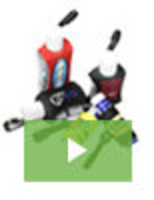 Neagle Choice has long been known as a quality source for commercial sewing, printing, die cutting, and the manufacturing of a wide range of custom products. Enhancing our service capabilities has been the key to our success, and has driven our growth into many new and exciting markets. Continuing on this trajectory, we now offer precision laser cutting and etching, adding to our long line of manufacturing services. See our video to learn all about it.
Read More »