Wheelabrator(R)45 cu ft Super V Tumblast(TM) is suitable for castings, diecast deflashing, contaminant removal, peening, and surface finishing. Direct-drive 75 hp motors power two 15 in. bi-directional wheel assemblies. Cast-manganese housings have LongLyfe(R) cast liners for durability. Control panel has programmable electric controls or relay logic in NEMA 12 enclosure. Machine holds 45 cu ft...
Read More »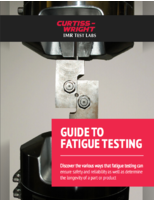 Learn what fatigue testing is and how fatigue testing service providers can determine the longevity of a part or product.
Read More »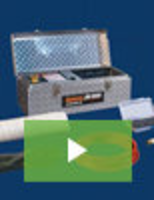 The lightweight, compact JM-1000 Mini-Jet clears grease, sand, and ice with a high pressure water jet.
Read More »