Addressing IEEE 1588 clock synchronization standard, IM3220-BA10 MCU and single board reference module deliver telecom, ITU G.8261, compliance. Microcontroller measures 24 x 45 mm, and user-programmable on-chip microcode enables it to adapt to range of embedded applications. Able to analyze and act on gate level in real time, solution supports two 10/100 Ethernet ports, 3 UARTs with 920 kbps,...
Read More »
Geneva, and Ann Arbor, MI, November 1, 2007 - STMicroelectronics (NYSE: STM) and Automotive Communications Systems (ACS), today announced plans to jointly develop communications integrated circuits for Vehicle and Infrastructure Integration (VII). The VII initiative is investigating the potential safety benefits of car-to-car and car-to-roadside high-speed communications. Contributors to VII...
Read More »
Designed to drive upper and lower power N-Channel MOSFETs in synchronous rectified converter topologies, Model LTC4444 can source up to 2.5 A with 1.2 W pull-down impedance for top MOSFET and 3 A with 0.55 W pull-down impedance for bottom MOSFET. Unit can also drive multiple MOSFETs in parallel for higher current applications. Housed in thermally enhanced MSOP-8 package, device drives both upper...
Read More »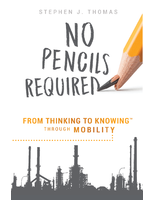 This ebook provides a detailed guide on how mobility and digital data management systems (DDMS) can increase your company's overall effectiveness and efficiency.
Read More »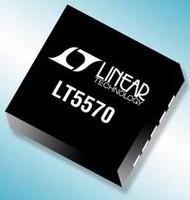 Supplied in 3 x 3 mm DFN SMT package, LT5570 provides rms power measurement of 40 MHz to 2.7 GHz AC signal over 60 dB dynamic range, even with modulation crest-factor of up to 12 dB. Measurement accuracy is -
Read More »
Targeted at mobile devices with rapidly changing feature sets, AAT2504 allows designers to extend system functionality while benefiting from power management integration. This adjustable 3-channel regulator, supplied in Pb-free 20-pin QFN34 package, combines step-down converter with 2 low dropout linear regulators. It delivers up to 800 mA output current and supports 2.7-5.5 V input....
Read More »
IRVINE, Calif., October 29, 2007-- Microsemi Corporation (Nasdaq:MSCC), a leading manufacturer of high performance analog/mixed signal integrated circuits and high reliability semiconductors, has announced that the Air Force Research Laboratory (AFRL) has awarded $1.6 million on August 3, 2007 to allow Microsemi's Power Products Group (formerly Bend, Oregon-based Advanced Power Technology) to...
Read More »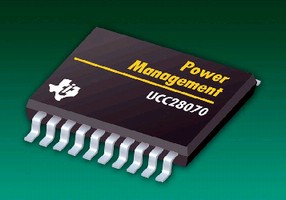 Helping designers achieve greater than 0.9 power factor rating, Model UCC28070 enables light-load phase management, which allows system to turn phases of power supply on or off. Two-phase, continuous conduction-mode controller incorporates 180-
Read More »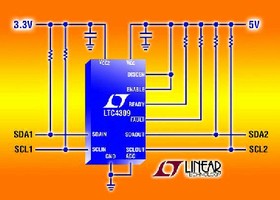 Providing capacitive isolation per I2C and SMBus specifications, Model LTC4308 is optimized for level translation down to 1 V and introduces negative offset voltage for buses with very low pull-up supplies, whereas Model LTC4309 provides low offset voltage, fault flag, enable disconnect, and accelerator disable. Both 2-wire bus buffers offer -
Read More »
- New Low-power QSC Solutions Offer Latest Modem Technologies, Multi-band Transceiver, High-performance Application Processor, Bluetooth, FM Radio and GPS in a 12mm x 12mm Package - SAN DIEGO, Nov. 13 /- Qualcomm Incorporated (NASDAQ:QCOM), a leading developer and innovator of advanced wireless technologies and data solutions, today introduced three new 45 nm single-chip solutions designed to...
Read More »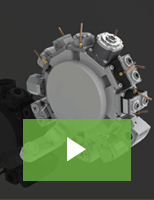 Von Ruden's driven tools are designed to each specific machine in order to maximize performance. All of our tools are performance tested and made in the USA per ISO 9001:2015 standards. Check out our video to learn more.
Read More »