Supporting bit rates to 150 Mbps, Marvell 88W8786 makes 802.11n single-stream Wi-Fi available to manufacturers of consumer electronics such as digital cameras and printers. Additional support is provided for STBC and various aggregation schemes, promoting range, robustness, and throughput. Solution aids seamless transition to 802.11n single stream technology for manufacturers using 802.11g and...
Read More »
Supplied in 3.0 x 4.0 x 0.9 mm package, NUS6189 integrates performance and functions of overvoltage protection (OVP) circuit, 30 V P-channel power MOSFET, low VCE(sat) transistor, and low Rds(on) power MOSFET to protect sensitive electronic circuitry in portable devices from overvoltage transients and power supply faults. Overvoltage turn-off time of less than 1.0 -µsec ensures quick disconnects...
Read More »
In one package, STi7141 combines support for HDTV, up to 120 Mbps broadband data transfer, and DVR functions. This minimizes deployment efforts for providers while also driving subscriber take-up of new services such as interactivity. HD broadcast standards are supported via 3 embedded cable receivers and multi-standard MPEG4/H.264/VC1 decoding, and included cable modem meets DOCSIS/EuroDOCSIS...
Read More »
Requiring only memory to provide complete DOCSIS functionality, BCM3380 series integrates flexible QAM receiver with split wide-band tuners free of channel lineup limitations, multi-channel upstream power amp, as well as GbE and USB transceivers. Single-chip solutions provide features such as bonding support for up to 8 simultaneous DOCSIS channels and offer complete compatibility with DOCSIS...
Read More »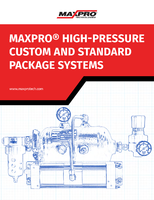 At MAXPRO® Technologies, we welcome the opportunity to design a system to meet your specific system requirements. From boosting gas pressure for molding baby bottles to scavenging helium gas from decommissioned missile tubes to research laboratories, our team of high-pressure engineers and technicians bring a wide range of experience to the table when developing solutions for your high-pressure challenges.
Read More »
Comprised of BCM6368 VDSL2/ADSL2+ gateway SoC and 30 MHz BCM6306 analog front-end companion chip, BCM6368/BCM6306 Chipset provides more than 100 Mbps of symmetric downstream and upstream bandwidth. Chipset enables telecom operators to deploy VDSL2 solution that supports VDSL2 or ADSL2+, multi-port Ethernet switching, and multi-line VoIP capabilities, as well as non-blocking 802.11n wireless and...
Read More »
Capable of generating up to 26 possible clock frequencies from single input source on its LVPECL/LVCMOS output, NB3N3020 suits wide range of networking, consumer electronics, and computing applications. It has 3 tri-level LVCMOS single-ended select pins, and wide output frequency range of 8-210 MHz. Taking 5.0-27 MHz fundamental mode parallel resonant crystal or 2.0-210 MHz LVCMOS single-ended...
Read More »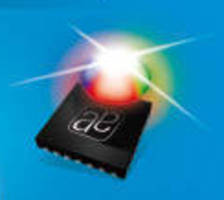 Available in 10 x 10 mm package, AS3693B helps designers build flat LCD TVs with optimal contrast ratios. Ability to control external FETs, combined with power saving technology that actively regulates LED power supply, minimizes power dissipation in system. Able to manage 16 LED channels, each with current accuracy of 0.5%, IC fosters perfect synchronization of LCD picture and LED backlight unit...
Read More »
Intended for digital audio applications, 24-bit Model CS4353 features on-chip 2.1 Vrms line driver from single 3.3 V power supply, allowing 2 Vrms voltage after RC filter. Device supports audio sampling rates up to 192 kHz, and is based on 5th-order multi-bit Delta Sigma converter architecture with low latency digital filtering to provide 106 dB dynamic range and -93 dB THD+N. Specific...
Read More »
Designed to drive 3-phase motors in 8.5-60 V supply range, Apex Precision Power(TM) SA306-IHZ and SA57-IHZ deliver up to 5 A continuous output current and peak output of 17 A, all housed in 64-pin Power Quad package measuring less than 2 cm square. Devices feature cycle-by-cycle current limit, which provides ability to precisely control motor current in real-time for each motor phase. Both models...
Read More »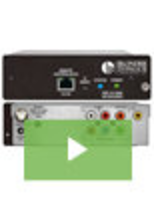 Blonder Tongue Laboratories provides ISO 9001:2015 certified electronic contract manufacturing services at our on-site lab. We specialize in video distribution, fiber optics, and communications but have a variety of services available to bring your products to market. See our video to learn more.
Read More »