Designed to enable wide range of instant-on, Internet-centric electronic devices, WonderMedia PRIZM Platform integrates ARM processor, programmable DSP core, and video decoding and processing hardware together with memory, networking, and peripheral controllers. Platform includes built-in GE/FE Ethernet MAC and interface with Wi-Fi, 3+G, and Bluetooth. WonderMedia PRIZM supports full DLNA...
Read More »
ZMD31210 cLite(TM) delivers 14-bit resolution and can be configured to interface with capacitive sensors from 2-260 pF with sensitivity as low as 125 atto-Farads/digital bit. Standard supply is 2.7-5.5 V with accuracy of 0.25% over -20 to +85-
Read More »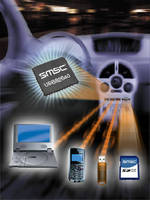 Targeting automotive applications, 2-port TrueAuto(TM) USB82640 and USB82660 enable users to access navigation data and entertainment content stored on solid state memory cards. Model USB82640 provides 2 downstream USB 2.0 ports plus single SD(TM)/MMC(TM) or Sony MemoryStick(TM) memory card interface, while Model USB82660 provides second SD card interface and is capable of operating up to ambient...
Read More »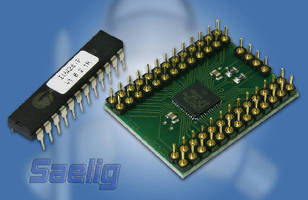 Appearing as Human Interface Device, Warrior ICs require no Windows software drivers. IO-Warrior56 features 50 pins that can be used as direct I/O lines, or more complex functions, such as I2C, SPI, controlling display modules, 8x8 switch matrices, and IR remote control decoding. IOW56 can run I2C master interface at 100 Kbps, with clock stretching for handshaking with slaves supported. SPI...
Read More »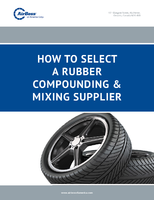 To learn more about rubber compounding and mixing, and how experienced manufacturers like AirBoss can meet your needs, download this whitepaper now.
Read More »
Designed using 65 nm process in 9 x 9 mm package, APW2050 Mobile Station SoC supports all 802.16e mobile WiMAX Wave 2 features, including MIMO Matrix A/B and Beam Forming, as well as advanced release-1.5 DL/UL AMC MIMO capability. Integrated PHY, MAC, embedded CPU, and intelligent power management minimize total system power consumption. Supported by mobile station software, SoC enables WiMAX...
Read More »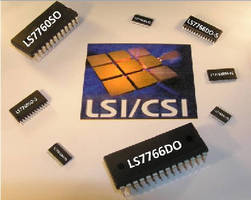 Available in single- or dual-axis versions, Series LS7766 has max count frequency of 40 MHz and count range of 32 bits to support applications where large magnitudes of data are involved. Configurable octal/hex parallel IO bus optimizes system throughput, while multiple counting modes relieve host microcontroller of control and data formatting tasks. Quadrature signals from encoder are validated...
Read More »
Suited for power sourcing equipment, 4-port LTC4266 PoE Controller provides up to 100 W over 4-pair Ethernet cabling, and is fully compliant with IEEE 802.3at PoE+ standard. Device delivers low heat dissipation by using low RDS(ON) MOSFETs and 0.25 W sense resistors, eliminating need for heat sinks. Housed in 5 x 7 mm QFN-38 or SSOP-36 packages, controller includes advanced power management,...
Read More »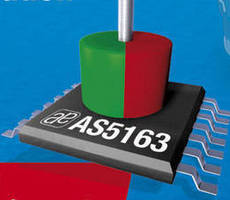 Available in small TSSOP 14 package, AS5163 operates at 5 V supply voltage and offers up to 14-bit resolution on single-wire output. IC can be programmed to measure full rotational angle over 360-
Read More »
Incorporating dual-element, Hall-effect sensor and signal processing that switches in response to differential magnetic signals created by ferrous target, ATS682LSH provides true zero-speed, digital gear-tooth sensing in two-wire applications. Running-mode calibration allows immunity to environmental effects such as micro-oscillations of sensed target at start-up or sudden air gap changes....
Read More »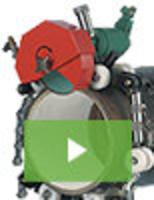 CS Unitec is a leader in power tools designed for industrial applications, with products that set the standard for robust performance and industry-leading reliability. Adding to our long list of innovation is a new line of pipe cutting machines. For cutting and beveling pipe up to 2" in thickness and diameters from 12" to 63", no other cutting system comes close. See our video to learn more.
Read More »