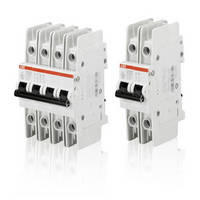 Available in 1, 2, 3, and 4 pole configurations, S200PR Ring Tongue, Supplemental Protection miniature circuit breakers feature lug connections and captive screws that protect against inadvertent loosening. Units are rated for current from 0.2-63 A and conform to UL1077, CSA 22.2 No. 235, and IEC /EN 60947-2 standards. Included Contact Position Indicator shows actual contact position, allowing...
Read More »
Development of a DC breaker for high voltage transmission will help shape the grid of the future CARY, N.C. -- ABB (NYSE: ABB), the leading global power and automation technology group, today announced a breakthrough in the ability to interrupt direct current, solving a 100-year-old electrical engineering puzzle and paving the way for a more efficient and reliable electricity supply system. After...
Read More »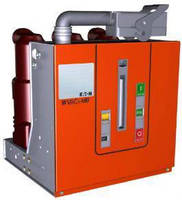 Sealed from dust and contaminants, medium voltage W-VACiMB Circuit Breakers protect transformers, capacitor banks, motors, busbar sections, and cable. Units feature modular design consisting of vacuum interrupter, encapsulated pole unit, and universal mechanism assembly. Housed in 18 x 18 x 18 in. package, 17.5 kV breakers serve both 50 and 60 Hz segments of underground mining industry, and...
Read More »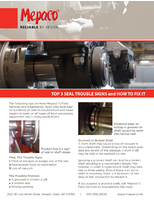 If ignored, broken seals can lead to a loss in production and equipment shut down. For more information on seals and seal repairs, download now.
Read More »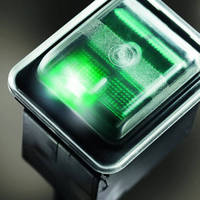 Available in 1-, 2-, and 3-pole versions with illuminated or non-illuminated rocker switch, TA35 features thermal overload protection and is offered with protective cover that is antibacterial effective according to ISO 22196. IP65-rated product, which is cURus and VDE approved, withstands use of common cleaning agents and disinfectants, is designed for snap-in mounting in panels from 1–4 mm...
Read More »
First commercial 72.5 kV CO2 circuit breaker in the world replacing SF6 gas to reduce environmental impact Zurich, Switzerland, - the leading power and automation technology group, announced the launch of its next generation LTA carbon dioxide (CO2) live tank high-voltage circuit breaker platform, starting from 72.5 kilovolt (kV), at the CigrÃ-© technical exhibition being held in Paris from...
Read More »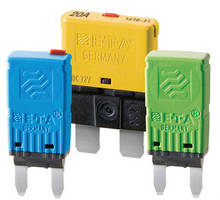 Peerless Electronics is stocking 3 families of innovative vehicle circuit breakers from E-T-A. They are as follows: The 1610 SERIES- A resettable alternative for standard plug-in type blade fuses for fuse blocks in vehicles with 12V or 24V electrical systems, the 1610 Series circuit breaker reduces downtime caused by blown fuses in trucks, recreational vehicles, speciality vehicles, passenger...
Read More »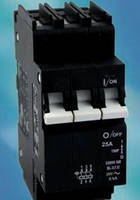 Mechanicsburg, PA - Automation Systems Interconnect, Inc. is pleased to announce the much anticipated addition of the UL489 High Density Three Pole Circuit Breaker to the Hydraulic-Magnetic QL-Series. Three phase branch protection applications can now be addressed in the same 13mm per pole package as the rest of the series. Its 5KA interrupt, 240VAC and 25Amp maximum capacities make it a welcome...
Read More »
ABB low voltage solutions bolster Solvere's control panels, providing maintenance operators inside groundbreaking Service Lifts with unprecedented safety, reliability while servicing turbines 110 yards above ground Atlanta, GA, - ABB, the wind industry's leading power technology provider, today announced it is providing low-voltage, power electronics equipment to Belmont, NC-based Solvere LLC, a...
Read More »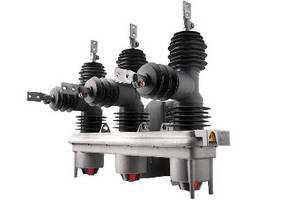 Available in 1- or 3-phase 15, 27, and 38 kV configurations, Elastimold® Recloser features magnetic actuator, integrated pole-mounting bracket, 360° open/closed position indicator, and standard 150 kV BIL rating. Modular design facilitates integration of additional sensing devices, facilitating long-term planning for utilities. Compatible with Schweitzer Engineering Laboratories...
Read More »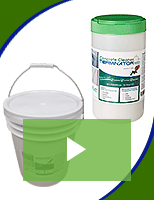 To enhance its appearance by removing oil stains, Terminator-HSD uses micro bacteria to remove the stain without harsh chemicals, acids, or detergents. Check out the video to learn more.
Read More »