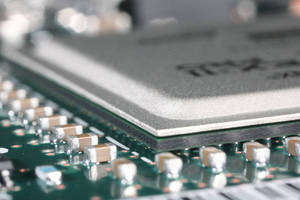 Endicott, NY - May 7, 2009 - Complex PC board assemblies from Endicott Interconnect Technologies (EI) are providing solutions for customers who face special challenges as they stretch the boundaries of traditional PCB performance. EI is developing new materials, processes and interconnect strategies that help to advance technologies and provide solutions for customer requirements in defense,...
Read More »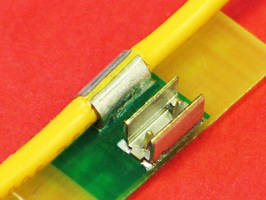 April 29, 2009 Zierick Manufacturing Corporation, Mt. Kisco, NY, has been named the 2009 recipient of the prestigious Higgins-Caditz Award presented by the Precision Metalforming Association in its annual Awards of Excellence in Metalforming competition. This honor provides global recognition of Zierick's unique and innovative new metal-stamping-based system that connects wires to surface mount...
Read More »
All-polyimide composite, Pyralux® APR copper clad resistor laminate, features double-sided construction of polyimide film bonded to copper foil. It features Ticer Technologies' TCR® thin film copper resistor foil as one or both of clad foils. Suited for advanced multi-layer flex, rigid flex, and rigid PCBs, product comes in range of dielectric thicknesses and resistance levels, with thermal...
Read More »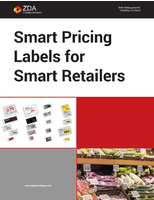 To learn more about ESLs and how companies like ZDA Communications can help, download this whitepaper now.
Read More »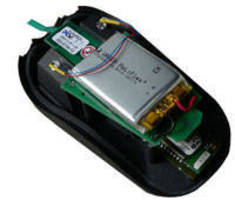 Model MTCS-FB1 is based on True Color sensors and provides XYZ color measurements repeatable to within 1% accuracy. OEM unit provides measurement area of 30 mm, with white-light LEDs as standard light sources, and includes Bluetooth, USB, or RSxxx interfaces. Sensor signals have resolution of 12 bits at 0.1 kHz center measurement frequency, enabling triggering tolerance of 0.2 mm. Power supply, 2...
Read More »
Bohemia, New York (October 2008) Data Device Corporation (DDC) announces an expanded line of IRIG-106 Chapter 10 enabled MIL-STD-1553 cards. The broad lineup encompasses several form factor and protocol selections including PC/104-Plus ( BU-65578C 1553 & BU-65590C 1553/ARINC Multi-I/O), and PMC ( BU-65578F/M 1553 & BU-65590F/M 1553/ARINC Multi-I/O) cards. For extended functionality, versions of...
Read More »
electronica and COMPAMED International Shows Generated Significant Customer Interest in Flexible Circuits from All Flex Northfield (Minnesota, US), December 15, 2008 - All Flex, manufacturer of flexible circuit technology, presented its portfolio of flexible circuits successfully at the international exhibitions electronica in Munich, Germany and COMPAMED in Dusseldorf, The product portfolio...
Read More »
Northfield, MN Aug. 15, 2008 - All Flex Acquisitions, LLC (d/b/a All Flex) a manufacturer of flex circuits and flex circuit assemblies announces a new capability in producing custom Flexible Heater Circuits. Flexible Heater Circuits are thin, lightweight and flexible substrates that can provide heat to selected areas of instrumentation, electronic systems, equipment, and a variety of other...
Read More »
Northfield (Minnesota, US), October 17, 2008 - All Flex, manufacturer of flexible circuitry presents its portfolio of flexible circuits at the international exhibition for high tech solutions for medical technology COMPAMED from November 19 to 21, 2008 in Dusseldorf, Germany at booth C 23 in hall 8a: The rising attendance of medical electronics exhibitions over the past years shows that the...
Read More »
Combination of Agilent Genesys, T-Tech Quick Circuit System to Speed PCB Design, Verification and Fabrication as Industry's First Complete Solution SANTA CLARA, Calif., and NORCROSS, Ga., Sept. 3, 2008 - Agilent Technologies Inc. and T-Tech Inc. today announced a joint agreement to offer a solution for fast RF printed circuit board (PCB) design, verification and fabrication. The collaboration...
Read More »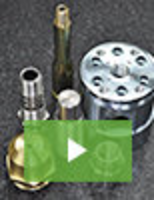 Quality, customer service, and unbeatable value are the hallmarks of Hogge Precision. Since 1989 we have built a reputation as the go-to precision machining source, servicing many demanding industries. For CNC machining and screw machining, there are few manufacturers that can match our capabilities and expertise. See our video to learn more.
Read More »