Endicott Interconnect is Sole Sourced on IBM's Next Generation Program ENDICOTT, NY- Endicott Interconnect Technologies, Inc. (EI) announced today that IBM has awarded the Company a contract to supply 100% of the printed circuit boards, board level assemblies, and full functional test including all of the critical interconnect components for an advanced program. EI has a long standing...
Read More »
07/20/09 Pho-Tronics Adds MicroCraft EMMA ELX 6146 Flying Probe Tester, Increases QTA Capacity MILWAUKEE, WI. - July 20 - Pho-Tronics Inc., a Milwaukee based Printed Circuit Board Manufacturer has purchased and installed a new MicroCraft EMMA ELX 6146 Flying Probe Tester. This top of the line Flying Probe Test machine will significantly increase Pho-Tronics in house testing capacity and will...
Read More »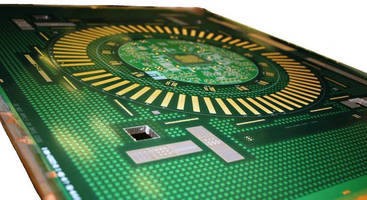 ENDICOTT, NY- Today's OEMs are tasked with supplying higher performance products that require increasingly complex printed circuit boards (PCBs) while reducing cycle times and bringing products to market faster. This drives the need for quick turn PCB fabrication regardless of the complexity of the board, backed by advanced manufacturing processes and high mix production capabilities. Endicott...
Read More »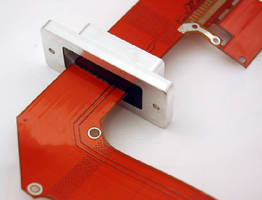 New sealing method for high-volume applications allows for increased conductor density with decreased size (RANDOLPH, N.J.: June 18, 2009) Douglas Electrical Components, Inc. (DECo) (www.douglaselectrical.com), launches a new solution for hermetically sealing a variety of circuit board styles, including flex, rigid and hybrid circuits. Ideal for high-volume applications with certain space...
Read More »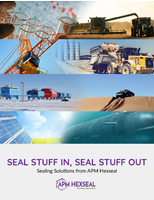 One of the best ways to make sure that your machinery stays up and running in the face of adversity is to make sure that it's properly sealed. Of course, it's not always easy to determine whether the integrity of your seals are up to par. How can you tell when you have a problem?
Read More »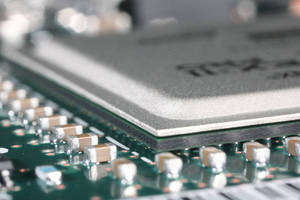 Endicott, NY - May 7, 2009 - Complex PC board assemblies from Endicott Interconnect Technologies (EI) are providing solutions for customers who face special challenges as they stretch the boundaries of traditional PCB performance. EI is developing new materials, processes and interconnect strategies that help to advance technologies and provide solutions for customer requirements in defense,...
Read More »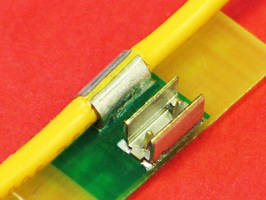 April 29, 2009 Zierick Manufacturing Corporation, Mt. Kisco, NY, has been named the 2009 recipient of the prestigious Higgins-Caditz Award presented by the Precision Metalforming Association in its annual Awards of Excellence in Metalforming" competition. This honor provides global recognition of Zierick's unique and innovative new metal-stamping-based system that connects wires to surface mount...
Read More »
All-polyimide composite, Pyralux® APR copper clad resistor laminate, features double-sided construction of polyimide film bonded to copper foil. It features Ticer Technologies' TCR® thin film copper resistor foil as one or both of clad foils. Suited for advanced multi-layer flex, rigid flex, and rigid PCBs, product comes in range of dielectric thicknesses and resistance levels, with...
Read More »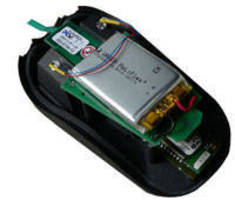 Model MTCS-FB1 is based on True Color sensors and provides XYZ color measurements repeatable to within 1% accuracy. OEM unit provides measurement area of 30 mm, with white-light LEDs as standard light sources, and includes Bluetooth, USB, or RSxxx interfaces. Sensor signals have resolution of 12 bits at 0.1 kHz center measurement frequency, enabling triggering tolerance of 0.2 mm. Power supply, 2...
Read More »
Bohemia, New York (October 2008) Data Device Corporation (DDC) announces an expanded line of IRIG-106 Chapter 10 enabled MIL-STD-1553 cards. The broad lineup encompasses several form factor and protocol selections including PC/104-Plus ( BU-65578C 1553 & BU-65590C 1553/ARINC Multi-I/O), and PMC ( BU-65578F/M 1553 & BU-65590F/M 1553/ARINC Multi-I/O) cards. For extended functionality, versions of...
Read More »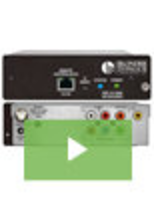 Blonder Tongue Laboratories provides ISO 9001:2015 certified electronic contract manufacturing services at our on-site lab. We specialize in video distribution, fiber optics, and communications but have a variety of services available to bring your products to market. See our video to learn more.
Read More »