Reduces Surface Preparation Cost - Increases Lifecycle 70% - 90% Used on U.S. Navy Ships, Including SPECWAR Counter-Terrorism, & U.S. Coast Guard Chandler, AZ -- CHLOR*RID International, Inc. www.chlor-rid.com, the world's leading source of soluble salt testing and soluble salt removal products, announced today that NAVFAC, United Coatings Corporation, and American Stripping use CHLOR*RID salt...
Read More »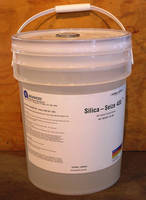 Advanced Chemical Systems is pleased to announce the sale of manufactured chemicals for the CARS/Cash for Clunkers program. Sodium Silicate, which is required by the NHTSA to disable car engines before dealer reimbursement, is available in 5 gallon and 55 gallon sizes. The product is a technical grade liquid with a composition of 40% Sodium Silicate as set forth by governmental standards. All...
Read More »
Airgas-supplied and NIST-Certified SRM gas mixtures serve as the basis for production of EPA protocol gases used for calibrating emissions monitoring equipment RADNOR, PA - July 7, 2009 -- Airgas, Inc. (NYSE: ARG) announced today that it has signed a five-year contract with the National Institute of Standards and Technology (NIST), an agency within the U.S. Department of Commerce, to provide the...
Read More »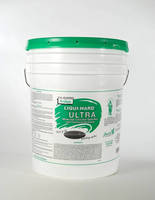 Supplied as colorless liquid, LIQUI-HARD ULTRA penetrates into concrete surface, where chemical reaction takes place that produces byproduct that fills in pores of concrete at molecular level. Finished surface offers abrasion and chemical resistance and is more durable than that of untreated concrete. LIQUI-HARD ULTRA is environmentally safe, water-based product and features zero VOC content.
Read More »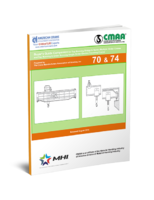 CMAA has organized this Buyer's Guide to promote standardization and to assist prospective buyer's of electric overhead traveling cranes in selection of equipment most suitable for their applications.
Read More »
WYANDOTTE, MI, April 24, 2009 - BASF, a market leader in polyurethanes, has signed Northspec Chemicals Corporation as its Canadian distribution sales representative for CASE products. BASF's CASE product line consists of a wide selection of Lupranate® MDI, TDI isocyanates and Pluracol® polyether polyols used to produce coatings, adhesives, sealants and elastomers. Supported by a...
Read More »
Irvine, California, April 8, 2009 The current economic climate, though challenging, certainly hasn't deterred the technology specialists at Henkel from continuing on an aggressive R&D path. As evidenced by an impressive five award wins during last week's APEX show in Las Vegas, Nevada, Henkel's commitment to innovation and materials advance is stronger than ever. Two Henkel electronics assembly...
Read More »
Used to stabilize primary lignin in wood, SunCare® Lignin Protection includes 3 products designed to protect against degradation and yellowing caused by UV radiation. SunCare Concentrate and SunCare UV Concentrate serve as additives in primer and stain applications, while SunCare 800 is supplied as ready-to-use, formulated primer for untreated wood. All three products are based on...
Read More »
Manufactured using glycerine co-product of bio-diesel, JEFFSOL® Glycerine Carbonate is bio-based specialty chemical useful as reactive intermediate and solvent. It can be polymerized or reacted with isocyanates or acrylates for applications in coatings, adhesives, and lubricants. While solvency also makes it suited for personal care applications, product itself gives formulators ability to...
Read More »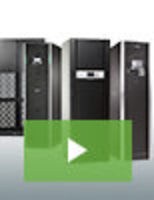 At 3Sixty Mission Critical, we specialize in maintaining the performance and uptime of our customer's mission-critical applications. Our services are comprehensive and designed to take on the entire burden of maintenance. Our "UPS as a service" is just another example of how we develop out of the box solutions to help our customers operate more efficiently; see our video to earn more.
Read More »