BEER SHEVA, Israel, - ICL Industrial Products ( ICL-IP"), the world's leading manufacturer of flame retardants, today announced the development of Polyquel(TM) - a series of dust-free, fully-active polymeric flame retardants. These eco-friendly, next-generation products are an early success of ICL-IP's flame retardant development initiative launched in mid-2009 as part of its commitment to...
Read More »
Designed to improve visibility during inclement weather, Eco-Green® Rain Repellent and Glass Guard uses Micro-Blasting® technology, based on nano design, to pierce carbon bonds of dirt and grease. Formula contains no VOCs or hazardous solvents, biodegrades almost completely within 1 month, and will not harm vehicles, roads, or environment. Solution repels rain, sleet, and snow and...
Read More »
Reduces Surface Preparation Cost - Increases Lifecycle 70% - 90% Used on U.S. Navy Ships, Including SPECWAR Counter-Terrorism, & U.S. Coast Guard Chandler, AZ -- CHLOR*RID International, Inc. www.chlor-rid.com, the world's leading source of soluble salt testing and soluble salt removal products, announced today that NAVFAC, United Coatings Corporation, and American Stripping use CHLOR*RID salt...
Read More »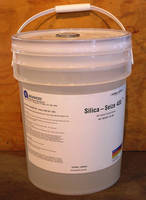 Advanced Chemical Systems is pleased to announce the sale of manufactured chemicals for the CARS/Cash for Clunkers program. Sodium Silicate, which is required by the NHTSA to disable car engines before dealer reimbursement, is available in 5 gallon and 55 gallon sizes. The product is a technical grade liquid with a composition of 40% Sodium Silicate as set forth by governmental standards. All...
Read More »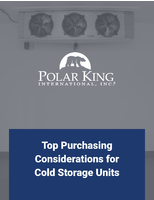 On-site cold storage is essential in a number of industries. A new walk-in cooler, walk-in freezer or refrigerated trailer is a major investment and having one that fits your specific needs is crucial.
Read More »
Airgas-supplied and NIST-Certified SRM gas mixtures serve as the basis for production of EPA protocol gases used for calibrating emissions monitoring equipment RADNOR, PA - July 7, 2009 -- Airgas, Inc. (NYSE: ARG) announced today that it has signed a five-year contract with the National Institute of Standards and Technology (NIST), an agency within the U.S. Department of Commerce, to provide the...
Read More »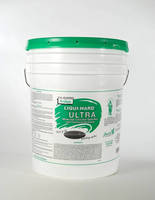 Supplied as colorless liquid, LIQUI-HARD ULTRA penetrates into concrete surface, where chemical reaction takes place that produces byproduct that fills in pores of concrete at molecular level. Finished surface offers abrasion and chemical resistance and is more durable than that of untreated concrete. LIQUI-HARD ULTRA is environmentally safe, water-based product and features zero VOC content.
Read More »
WYANDOTTE, MI, April 24, 2009 - BASF, a market leader in polyurethanes, has signed Northspec Chemicals Corporation as its Canadian distribution sales representative for CASE products. BASF's CASE product line consists of a wide selection of Lupranate® MDI, TDI isocyanates and Pluracol® polyether polyols used to produce coatings, adhesives, sealants and elastomers. Supported by a...
Read More »
Irvine, California, April 8, 2009 The current economic climate, though challenging, certainly hasn't deterred the technology specialists at Henkel from continuing on an aggressive R&D path. As evidenced by an impressive five award wins during last week's APEX show in Las Vegas, Nevada, Henkel's commitment to innovation and materials advance is stronger than ever. Two Henkel electronics assembly...
Read More »
Used to stabilize primary lignin in wood, SunCare® Lignin Protection includes 3 products designed to protect against degradation and yellowing caused by UV radiation. SunCare Concentrate and SunCare UV Concentrate serve as additives in primer and stain applications, while SunCare 800 is supplied as ready-to-use, formulated primer for untreated wood. All three products are based on...
Read More »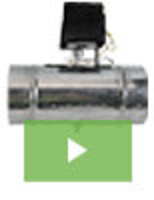 Alan Manufacturing has a long history of developing innovative solutions for HVAC applications. With over 1,000 product designs under our belt, we have gained a reputation as the go-to source for HVAC dampers, hardware, duct supports, zone control systems, and much more. Adding to this extensive list of achievements we now announce the release of our new line of Fresh Air Intake products. Designed to meet ASHRAE 62.2 standards, they are the most robust and high-performance product of their kind. See our video to learn more.
Read More »