Used to stabilize primary lignin in wood, SunCare® Lignin Protection includes 3 products designed to protect against degradation and yellowing caused by UV radiation. SunCare Concentrate and SunCare UV Concentrate serve as additives in primer and stain applications, while SunCare 800 is supplied as ready-to-use, formulated primer for untreated wood. All three products are based on...
Read More »
Manufactured using glycerine co-product of bio-diesel, JEFFSOL® Glycerine Carbonate is bio-based specialty chemical useful as reactive intermediate and solvent. It can be polymerized or reacted with isocyanates or acrylates for applications in coatings, adhesives, and lubricants. While solvency also makes it suited for personal care applications, product itself gives formulators ability to...
Read More »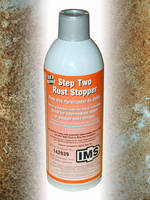 February 23, 2009 Chagrin Falls, Ohio... Improved Step Two Rust Stopper is now available from IMS. IMS Company has improved the rust prevention capability of their long-known Step Two Rust Stopper. The new formula takes advantage of newer technology to provide more thorough and longer lasting rust prevention. It also avoids cost increases projected for the old formula. Improved Step Two was...
Read More »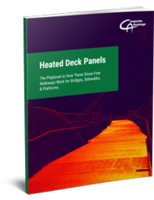 Heated Deck Panels: The playbook to how these snow-free walkways work for bridges, sidewalks, and platforms
Read More »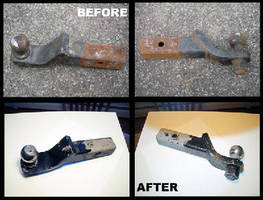 With D-Rust-It® Industrial Concentrate Rust Remover, users can dissolve iron oxides from steels and cast irons safely, without harming most plastics, rubbers, and paints. Chelant-based product does not require hazardous waste disposal and will not attack base metals such as acids, grinding wheels, wire brushes, and other destructive methods. Producing 10 gal of solution with 1 gal of...
Read More »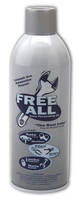 Revolutionary Rust Penetrant Now Packaged in a More Ergonomic Can, Same Fast-Acting, Powerful Formula for Any Industrial Application CLEVELAND, OH, Feb. 13, 2009 - Free All® Deep Penetrating Oil, utilizing an exclusive formula that frees rusty, frozen parts faster, is now available in an attractive, Bullet" style can. The new Free All Deep Penetrating Oil 12-ounce Bullet can features an...
Read More »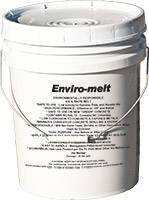 Composed of neutralized organic compounds and urea, Enviro-melt pellets safely melt snow or ice on contact. Lack of damaging sodium, potassium, magnesium, calcium, or any chloride blends makes product non-corrosive to exposed metals and concrete. Biodegradable chemical formulation is effective even in sub-zero temperatures and allows for application before, during, and after ice/snow...
Read More »
Technology Offers Important Performance and Application Benefits for Metal Finishers (INDIANAPOLIS- September 23, 2008) - New from Sherwin-Williams is POWDURA® Super Durable TGIC-Free Polyester, an innovative, powder coating technology formulated to provide a greener coating solution with significant performance and application advantages for metal finishers. Sherwin-Williams POWDURA® Super...
Read More »
(CLEVELAND, Ohio) December 4, 2008 - Krylon Products Group offers more than 1600 products that are greenhouse gas-free, giving both industrial consumers and manufacturing facilities non-ozone-depleting alternatives that meet their needs. Paints, coatings, lubricants, electronic cleaners and degreasers are just a few of the products available from Krylon. The company has implemented a greenhouse...
Read More »
Date: November 14, 2008 SHANGHAI, CHINA: Dow Corning Corporation will feature its proven Dow Corning® brand silicone water-based additives, resins and intermediates, and fluorosilicone coatings at China Coat. The company also will offer a presentation on fluorosilicone coatings during China Coat Congress. At Booth 9D12-14, tradeshow visitors will learn how Dow Corning silicone water-based...
Read More »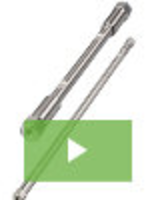 Jordi Labs provides materials solutions that set the standard for innovation and quality. Our line of GPC and GFC columns are on the cutting edge of precision manufacturing and a result of our uncompromising commitment to quality and customer service. See our video to learn more.
Read More »