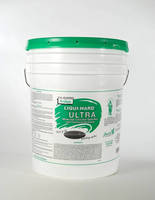 Supplied as colorless liquid, LIQUI-HARD ULTRA penetrates into concrete surface, where chemical reaction takes place that produces byproduct that fills in pores of concrete at molecular level. Finished surface offers abrasion and chemical resistance and is more durable than that of untreated concrete. LIQUI-HARD ULTRA is environmentally safe, water-based product and features zero VOC content.
Read More »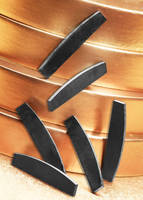 WEST CONSHOHOCKEN, PA, USA - (May 29, 2009) - When a major pneumatic tool manufacturer in Brazil wanted to develop a new line of high rotation tools, it turned to Ensinger, a global supplier of semi-finished products, finished parts and precision profiles, for help in manufacturing the compression vanes. Requirements included resistance to flexural loads, and high wear and temperature resistance...
Read More »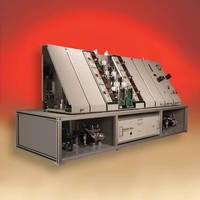 Capable of adding multiple trace concentration components to flowing gas stream, AutoBlend(TM) computer controlled system features 6 independently controlled permeation channels, each capable of containing up to 8 compounds for total of 48 compounds. Mixtures can be supplied dry or humidified and can be delivered at up to 20 psig pressure. Concentrations from hundreds of parts-per-million down to...
Read More »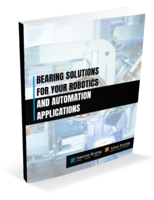 This ebook provides an in-depth overview into bearing solutions for your robotics and automation applications.
Read More »

Pelletized mineral-containing BioTuf 976 film compound is based on blend of biodegradable resins, including aliphatic/aromatic co-polyester. Designed to be extruded and converted on standard low density PE or grooved-feed HMW-HDPE processing equipment, compound produces films with physical properties similar to linear-low density polyethylene.
Read More »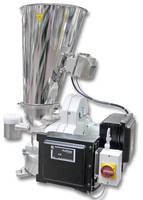 PITMAN, NJ US - (May 12, 2009) - K-Tron and Premier Pneumatics, Inc. formally announce exhibition as K-Tron Process Group at NPE 2009, June 22-26, McCormick Place South, Chicago, IL, booth S50041. The K-Tron Process Group booth will feature feeding, pneumatic conveying and systems engineered solutions for plastics processing applications including primary resin, compounding, extrusion, and...
Read More »
WYANDOTTE, MI, May 12, 2009 - BASF, the market leader in resins and emulsions for the water-based ink and overprint varnish markets, is introducing Joncryl® 1610, a styrene-acrylic, non-film forming emulsion that exhibits high gloss and excellent clarity in overprint varnishes and can be used in many paper and paperboard applications. The new product is a low VOC, HAP solvent-free, low odor...
Read More »
Proven, innovative solutions for fabrication, installation and maintenance of wind turbines FLORHAM PARK, NJ, May 1, 2009 - BASF today announced that it will showcase its innovative portfolio of solutions for the fabrication, installation and maintenance of wind turbines at booth 5108 at the WINDPOWER 2009 Conference to be held May 4-7, 2009, at the McCormick Place Convention Center in Chicago,...
Read More »
WYANDOTTE, MI, April 24, 2009 - BASF, a market leader in polyurethanes, has signed Northspec Chemicals Corporation as its Canadian distribution sales representative for CASE products. BASF's CASE product line consists of a wide selection of Lupranate® MDI, TDI isocyanates and Pluracol® polyether polyols used to produce coatings, adhesives, sealants and elastomers. Supported by a...
Read More »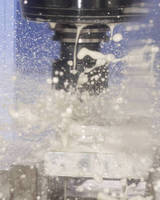 MicroSol 585, a nonchlorinated, semisynthetic metalworking fluid, and E917, a low-foam, high-lubricity emulsion, have received Boeing process spec number BAC5008 approval for areas 5 and 6, which includes machining titanium alloys. Perrysburg, Ohio April 23, 2009 - Master Chemical Corporation is pleased to report that MicroSol 585, a nonchlorinated semisynthetic metalworking fluid, and E917, a...
Read More »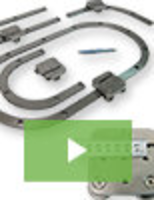 For the ultimate in precision open and closed loop guided motion systems, TPA Motion is the leader in curved rail, liner guides. We specialize in engineering excellence, with products that exhibit an elevated level of precision, delivering robust performance, even under the most challenging conditions. See our video to learn more.
Read More »