Airgas-supplied and NIST-Certified SRM gas mixtures serve as the basis for production of EPA protocol gases used for calibrating emissions monitoring equipment RADNOR, PA - July 7, 2009 -- Airgas, Inc. (NYSE: ARG) announced today that it has signed a five-year contract with the National Institute of Standards and Technology (NIST), an agency within the U.S. Department of Commerce, to provide the...
Read More »
CLEVELAND, OH, July 22, 2009 -- The Admixture Systems business of BASF Construction Chemicals today announced the launch of the RheoTEC(TM) series of workability-retaining admixtures. The revolutionary new technology behind RheoTEC admixtures is only available from BASF and provides a distinct mechanism for achieving flexible amounts of slump retention and workability control without retardation....
Read More »
Harleysville, PA, July 14, 2009 - Raymond J. De Hont, Chairman and Chief Executive Officer of Met-Pro Corporation (NYSE:MPR), announced today that the Company's Systems business unit has received an order, totaling approximately $500,000, to supply a thermal oxidation system to a landfill gas recovery and purification facility in the southern United States. This order is expected to ship during...
Read More »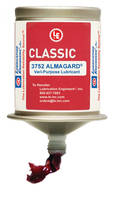 FORT WORTH, Texas, USA (1 July 2009) - Lubrication Engineers, Inc. (L.E.), 'The Lubrication Reliability Source(TM)' for global industry is pleased to announce that perma®, the leading automatic lubricator manufacturer, is the latest addition to their stable of reliability products. L.E.'s lubrication consultants worldwide are able to offer their industrial customers perma automatic lubricators...
Read More »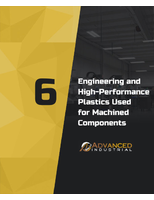 This resource breaks down six of the most commonly used high-performance plastics, properties and common applications, and questions to ask during material selection.
Read More »
Completely customizable, nDuramax(TM) family includes UV stabilizer solution for PET fibers used in outdoor PET applications, such as awnings, boat covers, and geosynthetics, which are constantly exposed to elements and require fibers with optimal weathering performance. Line also includes product for packaging industry, offering extended shelf life and preservation of product contents....
Read More »
The free gift is available with the purchase of any set of copper laser slats. Saint Paul, MINN. - June 22, 2009: A company in Minnesota has introduced a successful product in November of 2008 that offered manufacturing companies a substantial discount on custom copper laser slats for laser cutting machinery. The slats are those used in the laser cutting beds that hold material to be laser cut....
Read More »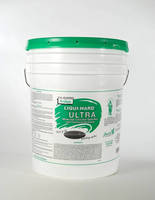 Supplied as colorless liquid, LIQUI-HARD ULTRA penetrates into concrete surface, where chemical reaction takes place that produces byproduct that fills in pores of concrete at molecular level. Finished surface offers abrasion and chemical resistance and is more durable than that of untreated concrete. LIQUI-HARD ULTRA is environmentally safe, water-based product and features zero VOC content.
Read More »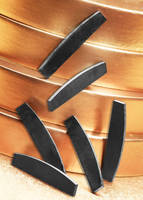 WEST CONSHOHOCKEN, PA, USA - (May 29, 2009) - When a major pneumatic tool manufacturer in Brazil wanted to develop a new line of high rotation tools, it turned to Ensinger, a global supplier of semi-finished products, finished parts and precision profiles, for help in manufacturing the compression vanes. Requirements included resistance to flexural loads, and high wear and temperature resistance...
Read More »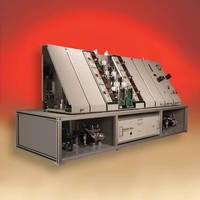 Capable of adding multiple trace concentration components to flowing gas stream, AutoBlend(TM) computer controlled system features 6 independently controlled permeation channels, each capable of containing up to 8 compounds for total of 48 compounds. Mixtures can be supplied dry or humidified and can be delivered at up to 20 psig pressure. Concentrations from hundreds of parts-per-million down to...
Read More »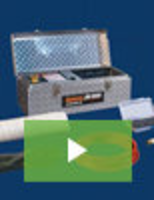 The lightweight, compact JM-1000 Mini-Jet clears grease, sand, and ice with a high pressure water jet.
Read More »