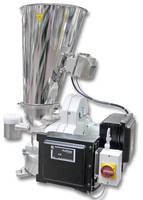 PITMAN, NJ US - (May 12, 2009) - K-Tron and Premier Pneumatics, Inc. formally announce exhibition as K-Tron Process Group at NPE 2009, June 22-26, McCormick Place South, Chicago, IL, booth S50041. The K-Tron Process Group booth will feature feeding, pneumatic conveying and systems engineered solutions for plastics processing applications including primary resin, compounding, extrusion, and...
Read More »
WYANDOTTE, MI, May 12, 2009 - BASF, the market leader in resins and emulsions for the water-based ink and overprint varnish markets, is introducing Joncryl® 1610, a styrene-acrylic, non-film forming emulsion that exhibits high gloss and excellent clarity in overprint varnishes and can be used in many paper and paperboard applications. The new product is a low VOC, HAP solvent-free, low odor...
Read More »
Proven, innovative solutions for fabrication, installation and maintenance of wind turbines FLORHAM PARK, NJ, May 1, 2009 - BASF today announced that it will showcase its innovative portfolio of solutions for the fabrication, installation and maintenance of wind turbines at booth 5108 at the WINDPOWER 2009 Conference to be held May 4-7, 2009, at the McCormick Place Convention Center in Chicago,...
Read More »
WYANDOTTE, MI, April 24, 2009 - BASF, a market leader in polyurethanes, has signed Northspec Chemicals Corporation as its Canadian distribution sales representative for CASE products. BASF's CASE product line consists of a wide selection of Lupranate® MDI, TDI isocyanates and Pluracol® polyether polyols used to produce coatings, adhesives, sealants and elastomers. Supported by a...
Read More »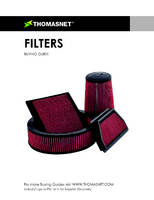 It can often times feel overwhelming selecting the right filtering product for your needs. This buying guide gives the basic definition of what a filter does, and goes on to outline in more detail the various types of filters that are available on the market, and what they do.
Read More »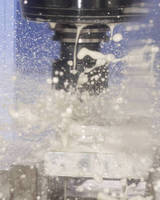 MicroSol 585, a nonchlorinated, semisynthetic metalworking fluid, and E917, a low-foam, high-lubricity emulsion, have received Boeing process spec number BAC5008 approval for areas 5 and 6, which includes machining titanium alloys. Perrysburg, Ohio April 23, 2009 - Master Chemical Corporation is pleased to report that MicroSol 585, a nonchlorinated semisynthetic metalworking fluid, and E917, a...
Read More »
Irvine, California, April 8, 2009 The current economic climate, though challenging, certainly hasn't deterred the technology specialists at Henkel from continuing on an aggressive R&D path. As evidenced by an impressive five award wins during last week's APEX show in Las Vegas, Nevada, Henkel's commitment to innovation and materials advance is stronger than ever. Two Henkel electronics assembly...
Read More »
Joncryl® 2350 styrene-acrylic, non-film forming emulsion imparts high gloss, clarity, and holdout in inks for high-end corrugated, folding carton, gift-wrap, and other paper packaging applications. This non-filming emulsion enables ink manufacturers to formulate clean printing, low HAPS, and low VOC inks.
Read More »
Used to stabilize primary lignin in wood, SunCare® Lignin Protection includes 3 products designed to protect against degradation and yellowing caused by UV radiation. SunCare Concentrate and SunCare UV Concentrate serve as additives in primer and stain applications, while SunCare 800 is supplied as ready-to-use, formulated primer for untreated wood. All three products are based on...
Read More »
MIDLAND, MICH., USA: Dow Corning Corporation, a leading supplier of innovative silicone solutions for the textile industry, will exhibit at the Second Annual Multi-Brand Environment, Safety & Health (ESH) and Restricted Substance List (RSL) Factory Summit April 27-28. Dow Corning will feature its silicone textile printing inks, a water- and energy-saving product for denim processing and a...
Read More »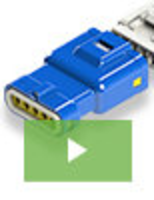 EDAC's new line of IP67 waterproof plug and socket connectors represent the cutting edge of waterproof connection technology. Part of the 560 and 572 series of connectors, they utilize innovative design concepts to deliver a level of performance and value that is unmatched in the industry. See our video to learn more.
Read More »