ParknPool's new Poolside Furniture Package includes everything needed to furnish a pool. Also included is the shipping cost to anywhere in the continental United States. ParknPool's Poolside Furniture Package Lexington, VAÂ- – ParknPool, along with their standard pool furniture product line, is now offering a Poolside Furniture Package in order to help clients furnish their pool with one...
Read More »
Demonstrations of Mattresses, Office Chairs, Beverage Storage NORTHVILLE, Mich. - Gentherm (NASDAQ-GS: THRM), the global market leader and a developer of innovative thermal management technologies, today announced that it is exhibiting its latest thermal comfort technologies at the 31(st) China International Furniture Fair (CIFF) in Guangzhou, PRC.Â-  In partnership with CIFM and Interzum,...
Read More »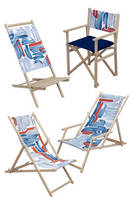 Deck Chair, Director Chair, and Beach Chair are collapsible, Forest Stewardship Council®-certified, and constructed of natural beech wood. Serving as functional displays for advertising at bars, events, or beach, chairs come withÂ- custom print already attached. Deck Chair, available with or without arms, features adjustable, custom-printed backrest fastened with hook-and-loop...
Read More »
STOKE-ON-TRENT, England, -- Fedesa has launched two new chairs to help them continue their recent growth in the UK market. The Spanish manufacturer has released the entry-level Acanto Light and the side-lift Arco to build on their success of the past 12 months. According to Fedesa bosses, the Acanto Light has the same build quality as top level chairs at a very competitive price point. It is...
Read More »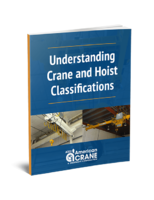 Building success: Crane & Hoist Design Criteria
Read More »
CHICAGO -- Steelcase, (NYSE:SCS), a global office environments manufacturer, debuts new benching, workspace and seating solutions, and the integration of technologies in the workplace to create harder working spaces at NeoCon 2010, the World's Trade Fair for Interior Design and Facilities Management. The innovations on display help organizations create environments that cater to the ever-changing...
Read More »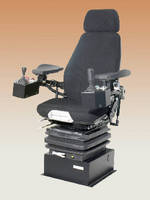 Featuring modular design, FSALV Operator Armchair has fully adjustable armrests and control consoles that offer horizontal, vertical, and longitudinal adjustments, as well as tilt and twist to maximize comfort. Actimo seat features height adjustment, seat cushion tilt, and fore/aft adjustments along with weight compensation suspension. Suited for tight cabins and other compact workspaces, chair...
Read More »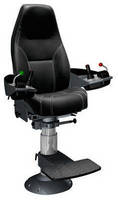 Ruggedized for harsh marine environment, NorSap 1700 and 1500 Series are mounted on 5.9 in. shock-dampening column and feature flange with 6 mounting holes for secure installation. Each fully adjustable model swivels 360°, offers lumbar support, and has heated seat. Ergonomic 1700 Series supports custom controls to meet unique specifications of any operator, while 1500 Series is available...
Read More »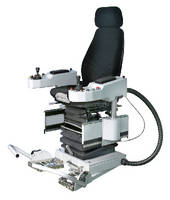 Featuring numerous adjustments for comfort and adaptability to work environment, FSBD Rotating Operator Armchair System has consoles that incline up/down, and move forward/backward as well as toward/away from operator. Up to 90° swing of each console is possible. Fully adjustable independent of consoles, Actimo seat features height and tilt adjustment along with fore and aft adjustment on 2...
Read More »
Herman Miller's Embody® chair wins furniture category at NPE2009's International Plastics Design Competition (IPDC) WYANDOTTE, MI, September 17, 2009 - More than 40 entries were submitted in the recent International Plastics Design Competition during NPE2009 where BASF proudly sponsored the Embody chair from Herman Miller, Inc., in the furniture category. The Embody chair won the design award...
Read More »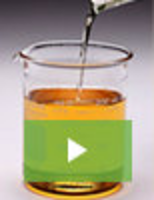 For the ultimate in heat transfer fluid performance, Paratherm offers HR Heat Transfer Fluid that is engineered specifically for closed loop liquid phase heating. When it comes to characteristics such as thermal stability and fluid degradation, Paratherm HR leads the industry in value and performance. See our video to learn how Paratherm is raising the bar for heat transfer fluids.
Read More »