Morgan Technical Ceramics (MTC) announced that its ElectroCeramics manufacturing site in Bedford, Ohio designs and manufactures a comprehensive range of precision piezoelectric ceramic components made of lead zirconate titanate (PZT) for use in aerospace, medical, industrial, commercial and consumer sensor and actuator applications. The company can produce intricate piezoelectric designs that...
Read More »
Morgan Technical Ceramics (MTC) announced that it will be showcasing Nilcra(TM) Zirconia products manufactured by its Melbourne, Australia site at the Offshore Technology Conference (OTC) 2011, May 2 to 5th 2011, at the Reliant Centre, in Houston, Texas, Booth 6704. OTC is the world's foremost event for the development of offshore resources in drilling, exploration, production, and environmental...
Read More »
CeramTec North America Corporation will be exhibiting at the upcoming PITTCON 2011 in Atlanta, GA (Booth # 2751). The event will take place March 14 - 17, 2011. CeramTec will display examples of its precision ground ceramics which exhibit a unique spectrum of mechanical, electrical, thermal and biological/chemical characteristics. CeramTec's High Performance Ceramics provide complementary...
Read More »
The earth benefits from an impressive 125,000 terawatts (TW) of solar energy. While the future energy needs of the planet will undoubtedly be met with a combination of technologies, many believe that solar - in the form of photovoltaic (PV) cells - is the only renewable energy source with the capacity to make a significant impact on global energy production. As a result, the race is on to push...
Read More »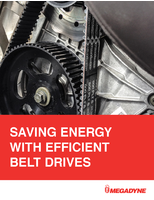 By introducing energy efficient belts on electric motor drives, you can implement a simple, cost-effective solution to achieve energy savings in your facility.
Read More »
Co-fired PZT bimorphs ideal for use in high temperature applications Morgan Technical Ceramics' ElectroCeramics business (MTC), located in Bedford OH, announces that it designs and manufactures co-fired piezo (PZT) bimorph elements for use in aerospace, medical, automotive and general industrial sensor and actuator applications. The co-fired PZT bimorph elements are more mechanically stable than...
Read More »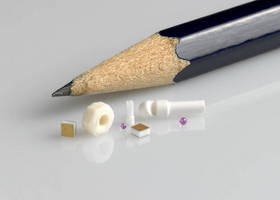 Oakdale, PA - Through their affiliate the Technical Glass Company, Goodfellow is now able to supply a wide variety of ceramic and glass microcomponents, both standard items and items precision-machined to customer specifications. Examples include: o Ultra-thin glass microsheet (from 0.030mm thickness) for use as transparent substrates and electrical insulators o Precision balls (from 0.15mm...
Read More »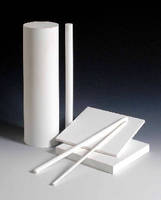 Resistant to operating temperatures of 1,600°C, Aremcolox(TM) 502-1600-94 produces electrically insulative and thermally conductive components used in high power electronics and plasma arc welding equipment. Hot-pressed, 94% purity machinable ceramic features thermal conductivity of 55 W/m-K at 25°C and 33 W/m-K at 500°C, and dielectric strength of 53 V/mm x 103. Available in...
Read More »
Laurens, SC - 14:00 (EST) -CeramTec North America Corporation (CTNA), a major supplier of Advanced Technical Ceramics and leader in Hermetic products, announced the startup of production of its new 3C product line. CeramTec initiated a strategic contract with a US based Company to supply technical ceramics for manufacturing petrochemical derivatives. Dr. Ulf-D Zimmermann, Chairman of CeramTec AG,...
Read More »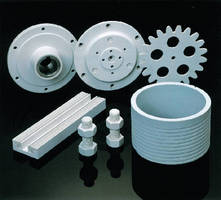 Available as machinable rods and plates in range of sizes, as well as finished machined components, SHAPAL(TM)-M soft can be machined into complex shapes using carbide tools. Ceramic is valued in wide range of applications, particularly in vacuum and nuclear industries, where zero porosity, ability to seal under vacuum, and low thermal expansion are important. SHAPAL(TM)-M soft is also suited for...
Read More »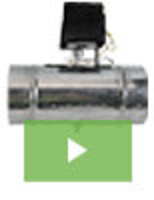 Alan Manufacturing has a long history of developing innovative solutions for HVAC applications. With over 1,000 product designs under our belt, we have gained a reputation as the go-to source for HVAC dampers, hardware, duct supports, zone control systems, and much more. Adding to this extensive list of achievements we now announce the release of our new line of Fresh Air Intake products. Designed to meet ASHRAE 62.2 standards, they are the most robust and high-performance product of their kind. See our video to learn more.
Read More »