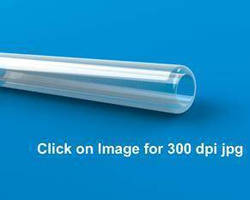 Suitable forÂ- all rodent infusion applications, rodent catheters are designed with rounded tips, suture collars, and additional features specific for given species and vessel. Mouse and rat options are available for jugular vein, femoral artery/vein, carotid artery, and tail vein. Additional rat options include catheters for portal vein, bile duct, gastric, and intrathecal.
Read More »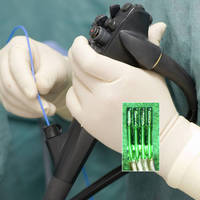 Custom, micro-miniature interventional catheter assemblies,Â- featuring fine wire, direct-to-board terminations down to 0.175 mm pitch, enable medical device companies seeking less invasive and more stable solutions to reduce size of their catheterization products. Manufacturing process includes performance-related control over VP90™ ePTFE dielectric and micro-coaxial cable extrusion up to...
Read More »
PLAINSBORO, N.J. - Integra LifeSciences Holdings Corporation (Nasdaq:IART) today announced that the Camino® Flex Ventricular Catheter has received clearance from the United States Food and Drug Administration (FDA) for use with magnetic resonance imaging (MRI). The Camino Flex Ventricular Catheter is an advanced, tunneled ventricular catheter that is MR conditional at 1.5 and 3.0 T, with a...
Read More »
Compatible with iLab® Ultrasound Imaging System, OptiCross™ Coronary Imaging Catheter helps minimize inherent challenges surrounding catheter delivery in complex cases. Low profile delivery system features 5 French guide catheter compatibility, tapered tip,Â- bi-segmented catheter shaft, and redesigned catheter hub to facilitate connection. Intravascular ultrasound catheter has...
Read More »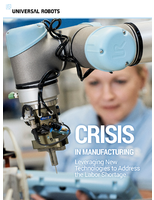 To learn more about collaborative technology solutions for your business and how Universal Robots can help, download this white paper now.
Read More »
Available in sizes compatible with 0.014 and 0.035 in. guidewires and in lengths of 100, 135, and 150 cm, Valet® is used for guidewire support, wire exchange, and contrast injections during coronary and peripheral interventional procedures. VeriTorque™ technology, combined with shapeable distal tip, helps physicians precisely control and position guidewire. Seamless, powder-coated shaft...
Read More »
Featuring FDA 510(k) clearance and CE Mark, both 0.035 and 0.018 in.Â- Rubicon™ Support Catheter help physicians treat patients with peripheral arterial disease (PAD). Products are designed to assist with placement and support of guidewires used in peripheral vascular procedures to deliver stents and balloons to open blockages in legs and other peripheral arteries.
Read More »
West Palm Beach, FL - January 8, 2013 - Syneo, the medical device solutions company, announces the redesign of their latest automated catheter hole drilling machine. The Accu-Drill SD400 has a new compact design and provides the ideal solution for catheter hole drilling and skiving patterns requiring four axes of control. "The Accu-Drill SD400 has been enhanced with safety and efficiency in mind....
Read More »
WESTMINSTER, Colo. - Surefire Medical, Inc. announced today that the company has received 510(k) FDA clearance to market its line of Surefire Angiographic Catheters. Surefire Medical will launch these products in the United States later this year. Surefire's Angiographic Catheter line is designed to provide interventional radiologists with far greater flexibility and the highest level of...
Read More »
DesignedÂ- for imaging of large vessels and to facilitate use of less iodinated contrast in endovascular procedures, Visions® PV .035 digital IVUS (intravascular ultrasound) imaging catheter has centimeter markers that facilitate length measurements. Connector length promotes procedural flexibility, while softness, rounded tip, entry profile size, and...
Read More »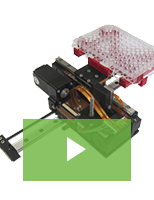 TPA Motion's microplate handling robots are designed specifically for medical instruments and lab automation devices. Check out the video to learn more.
Read More »