Base-metal Halocat™ SC29 reduces up to 99% of VOC and toxic organic compounds from PTA (purified terephthalic acid) manufacturing plants. Able to be installed in new plants or replace existing PGM catalysts, this product does not contain platinum group metals (PGM) such as platinum, rhodium, or palladium.Â- Catalyst targets pollutants in PTA plant exhaust streams, including carbon...
Read More »
TOKYO - Mitsubishi Plastics, Inc. of Tokyo, Japan, announced on March 5 the full-scale entry into NOx exhaust gas catalyst manufacturing with its unique high-performance zeolite AQSOA™ used in the SCR* System (hereinafter SCR catalyst"). The SCR System is a means of converting NOx contained in exhaust gas into Nitrogen and water with the aid of DEF (Diesel Exhaust Fluid) or AdBlue. The market...
Read More »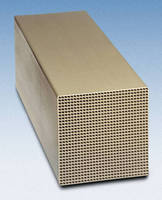 While specifically designed for gas turbines,Â- Concat™ GT compact extruded ceramic SCR catalyst is suitable for use in new or retrofit applications. It provides honeycomb structure that results in up to 95% NOx reduction while lessening amount of catalyst required. Package size results in decreased pressure drop across catalyst and ammonia...
Read More »
Harleysville, PA.- Met-Pro Corporation (NYSE:MPR) announced today that the Company's Environmental Air Solutions business unit has received an order in excess of $500,000 to supply a Duall brand air pollution control system to a global electronics manufacturer. This order is expected to ship in the first quarter of the Company's next fiscal year, which begins February 1, 2013. The system, which...
Read More »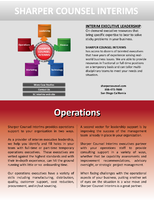 This paper from Sharper Counsel Interims explores the ways in which strong operational leadership can provide support to companies in order to guide them through tough and complicated problems.
Read More »
ISELIN, NJ - The California Office of Administrative Law recently approved the more stringent LEV III automotive emissions regulations for new passenger vehicles proposed by the California Air Resources Board (CARB). BASF's PremAir® direct ozone reduction catalyst systems can help automakers meet these increasingly strict LEV III low-emission vehicle regulations. When applied to heat...
Read More »
30 to 40% cost savings in a more compact package for the same NOx reduction Audubon, PA, —Johnson Matthey's Stationary Emissions Control (SEC) group, the leader in SCR catalyst and SCR systems for stationary diesel and gas engines, has developed the high-efficiency, compact Concat™ IC SCR System, which can be 30 to 40% less costly than a typical SCR system, yet offers the same NOx reduction...
Read More »
SiliaPrepX(TM) polymeric SPE cartridges and well plates are designed to meet solid phase extraction needs. SiliaPrepX polymeric sorbents allow treatment of common matrices, such as human and animal biological fluids, waste waters, petrochemical and toxicological residues, as well as food and beverage. Products include Hydrophilic-Lipophilic Balance (HLB), Divinylbenzene (DVB), Strong Cation and...
Read More »
Designed to minimize interfacial forces between polymers and polymer fillers, Maleic Anhydride-Modified Polyolefins optimize adhesion within composite, while facilitating uniform dispersion and stable morphologies. EK-10-MAH is recommended for coupling of glass and other fillers in polypropylene composites, while KK-10-MAH is suited for coupling of glass, wood pulp, and other fillers in HDPE...
Read More »
ISELIN, NJ - The Research and Development Council of New Jersey has awarded a team of BASF catalyst inventors with the prestigious 2011 Thomas Alva Edison Patent Award for outstanding environmental contributions. The award was presented at a ceremony held last evening at the Liberty Science Center in Jersey City, New Jersey. The BASF inventors honored at the ceremony include Joseph A. Patchett,...
Read More »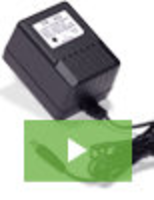 Triad Magnetics, an industry leader and one of the most trusted names in transformer design and manufacturing, is proud to announce the release of the Triad WAU Wall Plug-In AC Power Supply. Engineered to provide robust performance and high reliability, it is setting the standard for 120V/60Hz power supplies. See our video to learn all about it.
Read More »