KRYPTOKNIGHT(TM) inert ceramic support media for catalyst beds suits chemical processing, ethanol, oil, gas, and petrochemical refining. KRYPTOKNIGHT A is 99% alumina ceramic support media, and is suited for processes where steam may cause leaching of silica. Used in fixed-bed conditions, KRYPTOKNIGHT H aluminosilicate ceramic support media has 23% alumina content. KRYPTOKNIGHT M aluminosilicate...
Read More »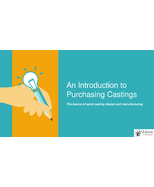 To learn how Liberty Cast Products can guide you through your sand casting project, download now.
Read More »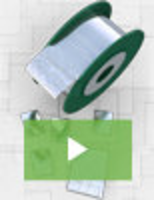 Indium Corporation has developed a new twist on traditional solder by developing a composite with a reinforced matrix internal structure. The result is a solder with increased strength and reliability. Check out this video to learn more about the mechanics behind the groundbreaking technology.
Read More »