KRYPTOKNIGHT(TM) inert ceramic support media for catalyst beds suits chemical processing, ethanol, oil, gas, and petrochemical refining. KRYPTOKNIGHT A is 99% alumina ceramic support media, and is suited for processes where steam may cause leaching of silica. Used in fixed-bed conditions, KRYPTOKNIGHT H aluminosilicate ceramic support media has 23% alumina content. KRYPTOKNIGHT M aluminosilicate...
Read More »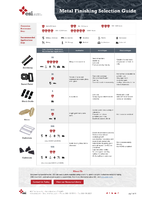 This unique chart compares different metal finishes by cost, corrosion resistance, applications and more.
Read More »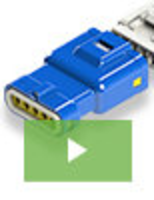 EDAC's new line of IP67 waterproof plug and socket connectors represent the cutting edge of waterproof connection technology. Part of the 560 and 572 series of connectors, they utilize innovative design concepts to deliver a level of performance and value that is unmatched in the industry. See our video to learn more.
Read More »