KRYPTOKNIGHT(TM) inert ceramic support media for catalyst beds suits chemical processing, ethanol, oil, gas, and petrochemical refining. KRYPTOKNIGHT A is 99% alumina ceramic support media, and is suited for processes where steam may cause leaching of silica. Used in fixed-bed conditions, KRYPTOKNIGHT H aluminosilicate ceramic support media has 23% alumina content. KRYPTOKNIGHT M aluminosilicate...
Read More »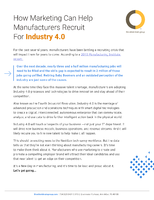 Manufacturers have been fighting a recruiting crisis for the past several years. This white paper offers tips for attracting new, young employees to your manufacturing company.
Read More »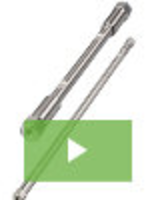 Jordi Labs provides materials solutions that set the standard for innovation and quality. Our line of GPC and GFC columns are on the cutting edge of precision manufacturing and a result of our uncompromising commitment to quality and customer service. See our video to learn more.
Read More »