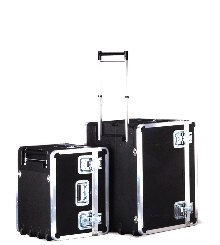 Guardsman® ATA 300 cases are constructed of HMW polythylene thermoplastic with continuous industrial frame. All hardware is recessed for stacking and protection during shipping. Cases are available as foam-lined with 2 in. lining on all sides, or as foam-filled with layers of dense 2 lb foam. Each case features full-length piano hinge, heavy-duty twist draw latches, and combination lock and...
Read More »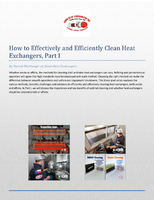 An introduction to a three part series about the importance, benefits, and methods of cleaning heat exchangers.
Read More »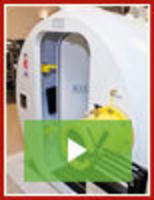 Tekna is a leader in Monoplace and Multiplace Hyperbaric Chambers for Hyperbaric Oxygen Therapy (HBOT), offering products that set the standard for quality and innovation. Our new 7200 series of multiplace chambers is a state-of-the-art system that integrates advanced engineering with a plethora of features and options making it the industry's premier HBOT system. To learn more, see our video.
Read More »