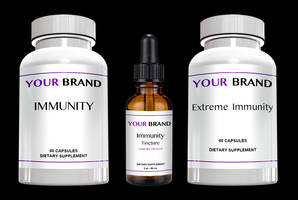 Offers high doses of vitamin C paired with vitamins D3 and vitamin K2 to supercharge the body's natural defenses. Echinacea and elderberry is been used to support body as it fights the common cold, influenza and other viral infections. Tincture are available at 500 bottles or more.
Read More »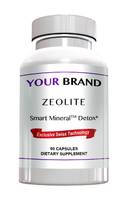 Capsules are purified and micronized to enhance absorption of many toxins in the body. Contributes to healthier looking skin and supports digestive health. Naturally removes impurities and contaminants from body that may affect overall health while inhibiting your immune system.
Read More »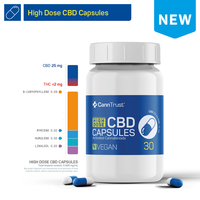 New product formulations include high dose CBD capsules (25mg/capsule), high dose CBD drops (50mg/mL) and low dose 1:1 capsules (2.5mg CBD: 2.5mg THC). Provide therapeutic options and convenience for patients who require higher doses of CBD.
Read More »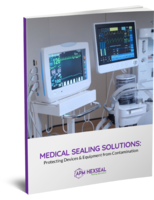 This white paper provides an in depth look into medical sealing solutions for protecting devices & equipment from contamination.
Read More »
The award further enhances attractiveness of the capsules to the exploding lifestyle-driven market Greenwood, SC and Morristown, NJ – Capsugel, a global leader in innovative dosage forms and solutions for the healthcare industry, announced today that it has been awarded Vegan certification for four capsules in its portfolio of vegetarian capsules.Â- Â-  The capsules are VcapsÂ-®,...
Read More »
Comprising 12 different depth filter media grades ranging from 0.2–15 microns, MicroCap™ Disposable Capsule Filters do not require changeouts to deliver on-stream performance necessary for process scale batches ranging from .05 to more than 50 L. Units come in 6 sizes fromÂ-  23 cmÂ-² single-layer/double-layer to 2,880 cmÂ-² single-layer and 1,500 cmÂ-² double-layer. Sealed...
Read More »
CHICAGO, IL, and BENSHEIM, GERMANY - Berlin Packaging, a leading full-service supplier of plastic, glass and metal containers and closures, and Sanner GmbH, a manufacturer of high-quality plastic packaging solutions for pharmaceutical, medical and healthcare products, today announced an exclusive distribution agreement enabling Berlin to sell Sanner's new 360Â-º Desiccant Capsules in the U.S....
Read More »
Liquid preference, oxygen protection, and potent bioavailability are key competitive advantages Greenwood, SC - As the demand for encapsulated liquid products in the dietary supplement industry grows, the LicapsÂ-® brand stands out, according to executives of Capsugel, inventor of this unique proprietary liquid-fill delivery technology. Introduced in 2002, LicapsÂ-® is a distinctive new...
Read More »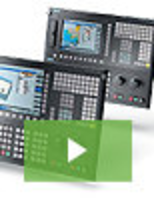 Siemens new SINUMERIK 828D ADVANCED, SINUMERIK 828D and SINUMERIK 828D BASIC sets the standard for productivity enhancements of turning and milling operations on standardized machines and simplify the automation of grinding machines. See our video to learn all about it.
Read More »