Cable ties come in various styles, colors, materials, and UV stabilized versions. Featuring 1, 2, and 3 tie styles from 3 in. to 4 ft long, they are available in Type 66 Nylon, Tefzel, Halar9, and stainless steel. Mounting wires and bundle accessories include twin-strip adhesive-backed mounts, cradle- and low-profile mounts with pre-drilled holes that attach with a screw, push mounts, and clips...
Read More »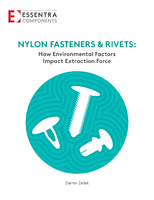 To learn more about what can affect your nylon fastener's extraction force, and how to avoid adverse side effects, download this white paper now.
Read More »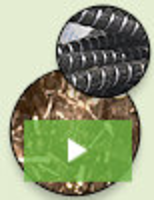 Fiber Reinforced Polymers (FRP), represents a truly groundbreaking advancement in structural reinforcement. Lightweight, strong, and green, they are changing the way the construction industry thinks about rebar. Unlike steel, FRPs don't rust and are far stronger than standard rebar. To learn why Fiber Reinforced Polymers are poised to change the way the world builds, see our video.
Read More »