Cable ties come in various styles, colors, materials, and UV stabilized versions. Featuring 1, 2, and 3 tie styles from 3 in. to 4 ft long, they are available in Type 66 Nylon, Tefzel, Halar9, and stainless steel. Mounting wires and bundle accessories include twin-strip adhesive-backed mounts, cradle- and low-profile mounts with pre-drilled holes that attach with a screw, push mounts, and clips...
Read More »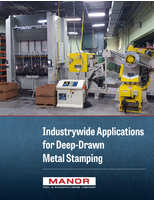 Deep-drawn metal stamping applies a significant punching force to radically draw metal sheets into a die cavity. Finished components produced by this process tend to have a depth that exceeds their diameter, which is why manufacturers refer to it as "deep-drawn" metal stamping.
Read More »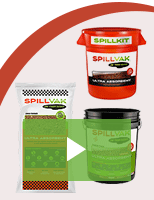 Are you struggling to find an absorbent that doesn't result in at least some leaching? SpillVak outperforms all rock and clay-based materials. Check out our video to learn more.
Read More »