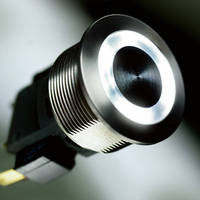 Available with integrated 5, 12, and 24 V resistor options, MSM series offers white illumination to supplement existing red, green, yellow, and blue options. Construction includes- stainless steel housing and actuator, with- micro switch snapped into housing with- 19, 22,- or 30 mm mounting diameter. Switching voltage ratings range from 5 Vdc to 250 Vac, and current ratings vary from 0.1–10...
Read More »
Cleveland, OH - Jergens, Inc., one of the world's largest manufacturers of lifting, workholding, and fastening solutions, announces the addition of threaded rest buttons with sensor holes to its locating components line. This latest addition to Jergens' line of threaded rest buttons eliminates the need for users to drill their own sensor holes through a case hardened standard rest button. For...
Read More »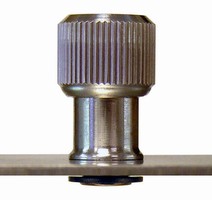 Incorporating MAThread-® anti cross-threading captive screw technology, PEM-® floating access fasteners compensate for up to .060 in. mating thread misalignment. Type PF11MW with knurled cap meets operator access area requirements similar to UL 508, while PF12MW with smooth cap meets service access area requirements similar to UL 1950. With #4-40 to -¼-20 and M3 to M6 thread sizes, they suit...
Read More »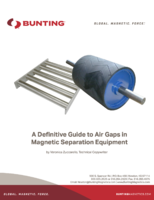 This guide discusses how air gaps affect magnetic separation applications.
Read More »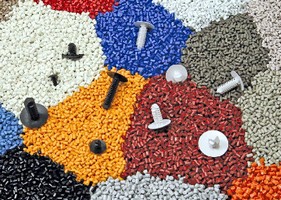 Available in 50 standard and 20 metric sizes with 8 item clips, X-MAS Tree Type Fasteners are molded in corrosion, abrasion, and vibration resistant black nylon with ribbed shank to facilitate installation. Clips hold secure in wide range of materials and work in blind hole applications. Standard line fits hole sizes of 1/8-3/8 in. and accommodates panel thicknesses from .062-2.00 in., while...
Read More »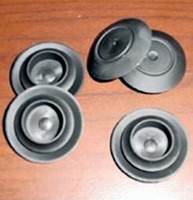 BPF Ergo button plug offers pliability due to its Santoprene construction. Flexible material fosters easier handling and allows one size plug to fit different sized holes. Applications include plugging sheet metal and various industrial uses.
Read More »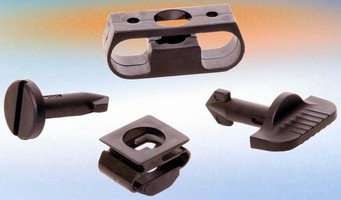 With rated life of thousands of cycles, DZUS-® Dart quarter-turn fasteners feature all-plastic construction for non-corrosive, non-conductive performance. Studs and receptacles, designed from complementary materials, reduce squeaks, binding, and wear. Push-on retainers captivate Dart studs, and self-ejecting spring options lift disengaged fasteners above panel to facilitate identification of...
Read More »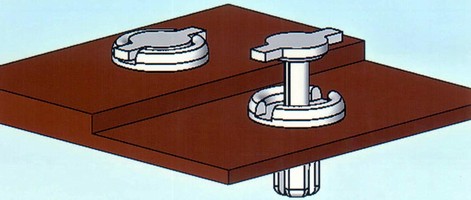 Suited for applications where secured components may need to be removed, RRR Series comes in 2 sizes to accommodate panel thicknesses from .059-.217 in. and works in round holes as well as non-rotating square holes. RoHS-compliant product is manufactured of black nylon material. For installation, users place rivet in hole and press head; legs of rivet expand to firmly lock components into place....
Read More »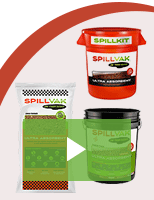 Are you struggling to find an absorbent that doesn't result in at least some leaching? SpillVak outperforms all rock and clay-based materials. Check out our video to learn more.
Read More »