Featuring embedded pole technology, R-MAG Outdoor Vacuum Circuit Breaker is capable of interrupting up to 40 kA at 38 kV with single vacuum interrupter per phase. Magnetic actuatorÂ- has only one moving part and requires no regular maintenance. Embedded in solid insulating material, breaker is insulated from external effects of mechanical shock, dust, and humidity. It offers extended...
Read More »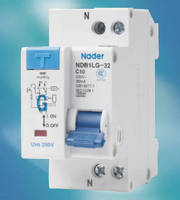 When ground fault or earth leakage greater than 30 mA is detected, Series NDB1L automatically opens circuit. Units have interrupting capacity of 4.5 kA and operating temperature range of -35 to 70°C. Available in 6–32Â- A with DIN rail mounting, RoHS-compliant ground fault protectors feature shockproof wire terminations, visual trip indicator, and push-to-test button.
Read More »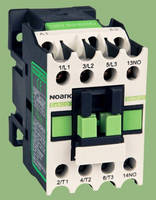 A name you may not yet know, but NOARK Electric provides reliable products and efficient solutions to intelligent power and energy systems worldwide. This global supplier of electrical components and intelligent control systems will be presenting an assortment of UL 489 Listed circuit breakers, relays and contactors at the upcoming AHR Expo in Dallas. This show represents the company's first...
Read More »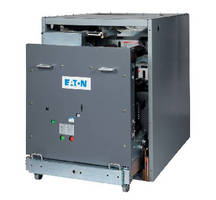 Utilizing vacuum interrupting technology, 38 kV Series VCPW-HDÂ- switches normal load currents and high-stress fault currents, protecting transformers, capacitor banks, motors, busbar sections, and cable. Modular design has dielectric strength with solid insulation that is encapsulated in epoxy resin material, eliminating live conductors in breaker cell. Providing current ratings up...
Read More »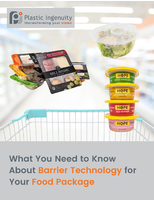 Learn about the Benefits of Barrier Technology
Read More »

UL489 listed for branch circuit protection from 1–32 A, NDB2T series can be ordered in one, two, or three pole in industry-standard B, C, and D trip curves –Â- all with 10 kA interrupt capacity. Products are 300% tested at factory and feature visual color-coded trip indicator as well as shock-proof screw clamp connections. Occupying 18 mm footprint, RoHS-compliant...
Read More »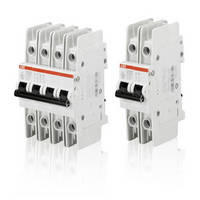 Available in 1, 2, 3, and 4 pole configurations, S200PR Ring Tongue, Supplemental Protection miniature circuit breakers feature lug connections and captive screws that protect against inadvertent loosening. Units are rated for current from 0.2-63 A and conform to UL1077, CSA 22.2 No. 235, and IEC /EN 60947-2 standards. Included Contact Position Indicator shows actual contact position, allowing...
Read More »
Development of a DC breaker for high voltage transmission will help shape the grid of the future CARY, N.C. -- ABB (NYSE: ABB), the leading global power and automation technology group, today announced a breakthrough in the ability to interrupt direct current, solving a 100-year-old electrical engineering puzzle and paving the way for a more efficient and reliable electricity supply system. After...
Read More »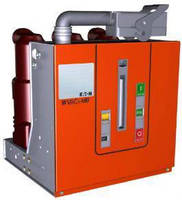 Sealed from dust and contaminants, medium voltage W-VACiMB Circuit Breakers protect transformers, capacitor banks, motors, busbar sections, and cable. Units feature modular design consisting of vacuum interrupter, encapsulated pole unit, and universal mechanism assembly. Housed in 18 x 18 x 18 in. package, 17.5 kV breakers serve both 50 and 60 Hz segments of underground mining industry, and...
Read More »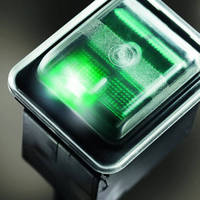 Available in 1-, 2-, and 3-pole versions with illuminated or non-illuminated rocker switch, TA35 features thermal overload protection and is offered with protective cover that is antibacterial effective according to ISO 22196. IP65-rated product, which is cURus and VDE approved, withstands use of common cleaning agents and disinfectants, is designed for snap-in mounting in panels from 1–4 mm...
Read More »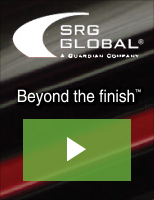 SRG Global's automotive coatings enhance the structural integrity of the finished part while also improving vehicle efficiency. Check out our video to learn more.
Read More »