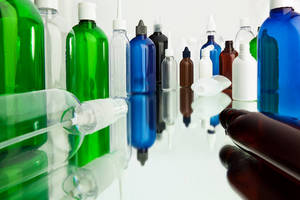 Measom Freer have added a brand new 75ml bottle size to their popular Griffin bottle range. This attractive oval bottle with neck size 18mm (R4) stands out from the crowd with its arching shoulders and tall slim styling. These prestige bottles are available from stock now in 25, 50, 75, 100, 150 & 250ml sizes and are manufactured in house from clear PVC with other materials and colours to order....
Read More »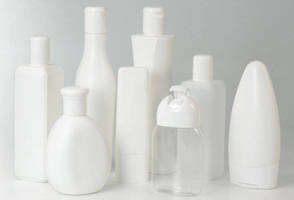 Available in sizes ranging from Â-¼-32 oz, personal care custom shape containers are uniquely shaped bottles and jars that feature custom-matched closures, including screw tops, flip tops, and various pumps and sprayers. They are suited for any health and beauty product project, including cosmetics and various types of creams and lotions, and support custom decorating and labeling services...
Read More »
PHILADELPHIA, May 4, 2010 - - Beverages today are designed to do more than simply quench the thirst. In the case of AriZona Beverage Company's new RESCUE Water, the functional beverages are intended to help increase the rate of fluid replacement in active people and also help balance nutrient absorption into the body. To package the enhanced waters in a manner that protects the sensitive...
Read More »
From concept through creation - design the right bottle or jar for your special packaging project. Do you have an idea for a distinctive packaging solution for your cosmetic, healthcare, food, industrial or household project? Can't find exactly what you want anywhere? What if you could design and create the perfect HDPE, LDPE, PVC or PETG plastic resin container that you've pictured in your mind?...
Read More »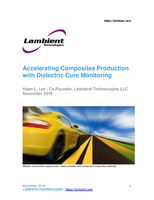 This white paper provides an in-depth explanation of how dielectric monitoring works, and why it's the best choice for any company working with advanced composite materials.
Read More »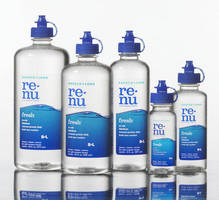 ROCHESTER, N.Y., -- Bausch + Lomb, the global eye health company, has unveiled a major packaging innovation into the lens care market. B+L has replaced the traditional white HDPE bottle with a clear PET container. This launch is an important paradigm shift in lens care packaging driven by consumer demand for a transparent container. The bottle's design and development was made possible through a...
Read More »
Designed for home and office delivery market, reusable water bottles are made of FDA compliant bisphenol-A (BPA)-free copolyester. Bottles are available in standard 3 and 5 gal round and handled sizes. Independent laboratory testing using Comprehensive Bottled Water (50 State Compliance) Tests demonstrated that all parameters are below maximum contaminant level.
Read More »
PHILADELPHIA - Being different proved to be a winner for French winemaker Boisset Family Estates. The World Packaging Organization has awarded Constar International a 2009 WorldStar Award, the international packaging industry's most prestigious honor, for a lightweight, sustainable 750ml PET wine bottle for Boisset Family Estates' 2008 Beaujolais Nouveau. The annual competition drew nearly 300...
Read More »
This marks the first commercial application of Constar's wide-mouth, hot-fill PET containers with Vertical Compensation Technology(TM) PHILADELPHIA, - Life is full of trade offs. To get one thing, you often have to give up something else. You want fuel efficiency, you get a smaller car. You want dessert, you skip the appetizer. But in the case of LiDestri Foods and the conversion of its Francesco...
Read More »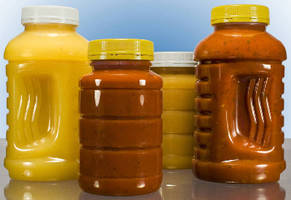 ThermaSet(TM) hot-fill, wide-mouth polyethylene terephthalate (PET) containers include stock and custom jars that offer sustained thermal stability at 205°F and shrinkage of less than 1%. Based on proprietary process that increases PET's glass transition point and barrier properties, products feature structural design that includes base that absorbs pressure and vacuum. Food manufacturers...
Read More »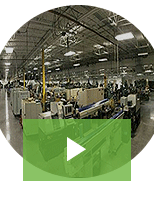 DFF is an industry leading contract manufacturer specializing in medium to high production precision machined components and electromechanical assemblies. Our 100 CNC machining centers and design-assist capabilities ensure our customers' needs are always met. Check out our video to learn more.
Read More »