Category leader targets mass market with 12-packs CHICAGO - AriZona Beverages USA LLC, the leader in premium ready-to-drink (RTD) tea beverages in the US, has extended its packaging mix for AriZona Iced Tea to include 12-packs of 11.5-ounce cans from Rexam. The addition will help the tea giant further expand into the mass market. Like all AriZona products, the AriZona Iced Teas are made with no...
Read More »
ECO Series wine bottles give wineries the opportunity to see extra green in their environmental efforts and on their bottom lines. The bottles are manufactured by Verallia North America and distributed by TricorBraun WinePak. The ECO bottles are lighter than traditional wine bottles, an important factor in reducing shipping costs. To evaluate environmental impact, wineries can use the ECO...
Read More »
New System Saves Up to 90% in plastics, oil and CO2 emissions HANOVER PARK, Illinois - Four companies with vast experience in sustainable consumer products are enabling a new manufacturing capability for a reusable bottling system designed to revolutionize the way consumers purchase and use liquid-based products for household use or personal consumption. Applications include multi-surface...
Read More »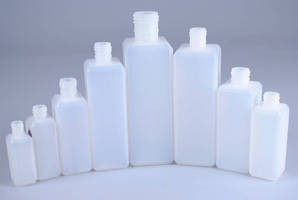 Available in 8 sizes from 1-16 oz, Beveled Square Collection is suited for moisturizers, body lotions, suntan, and other skin care products. Any size may be paired with choice of closure: screw caps, flip tops, or spray pumps. Decorating options, from frosting to hot stamping and labeling to silk-screening, enhance retail presence and are performed to exact customer specifications.
Read More »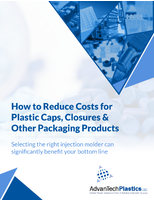 Check out this white paper to read about the six questions to consider before selecting an injection molder for your packaging application.
Read More »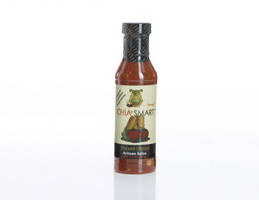 Stock Hot Fill Bottle Features Premium Glass Look While Delivering Light Weight, Reduced Breakage, and Lower Freight Costs MANCHESTER, Mich., March 31, 2011 - Simply Functional LLC, a supplier of specialty health foods, has launched its ChiaSmart® line of salsas in new 12oz ring neck PET bottles from Amcor Rigid Plastics, the world's leading producer of rigid plastic packaging. The stock...
Read More »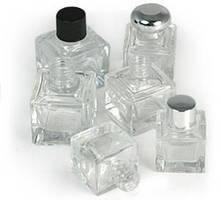 Available in 8, 11, and 15 mL sizes, Cube Collection is suited for nail polish, perfume, or cologne. Square shaped bottles feature screw top neck that can accommodate variety of closures. Once bottle is chosen, company can create custom look for brand identity. Bottles are available with custom colors, spray effects, acid etching, frosting, or ceramic decorating.
Read More »
EnVino, Constar team up to deliver a "green" package for Baja California-grown gourmet extra virgin olive oil PHILADELPHIA, - It's probably not common knowledge that the United States imports close to 99 percent of its olive oil from countries like Italy, Spain, and even places as far away as Australia. That's a long way for olive oil to travel, especially in a world where consumers are concerned...
Read More »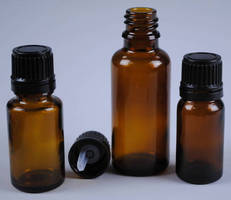 Designed to deliver precise drop or dose, Amber Glass Dropper Bottles prevent spillage and excess product usage. Available sizes include 5, 10, 15, 20, 30, 50, and 100 mL as well as 10 mL Tall, all with 18 mm neck finishes. Closure options include tamper-evident break-away band, available in screw cap with dropper insert, and child-resistant closures with tamper evident break-away bands and...
Read More »

Lightweight Barrier Bottle from Amcor Rigid Plastics Delivers Sustainability Benefits for Cost-Conscious Airlines MANCHESTER, Mich. - Societe de Vin Internationale LTEE, a leading supplier of fine wines, beers, and alcomalts, based in Laval, Quebec, has made its debut in plastic packaging, introducing the first 1 Liter PET wine bottle for the North American airline industry. The lightweight PET...
Read More »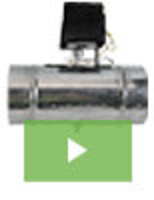 Alan Manufacturing has a long history of developing innovative solutions for HVAC applications. With over 1,000 product designs under our belt, we have gained a reputation as the go-to source for HVAC dampers, hardware, duct supports, zone control systems, and much more. Adding to this extensive list of achievements we now announce the release of our new line of Fresh Air Intake products. Designed to meet ASHRAE 62.2 standards, they are the most robust and high-performance product of their kind. See our video to learn more.
Read More »