Metso's Neles (ND9300H) intelligent valve controller has received a marine certificate from Bureau Veritas indicating that the unit has passed that organization's requirements for steel ships. To meet this level of certification, the ND9300H controller had to pass a series of demanding corrosion and vibration resistance tests. This level of certification means that the ND9300H is an excellent...
Read More »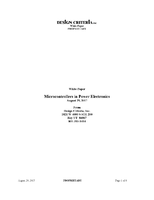 This white paper explores the power supply advantages of digital microcontrollers, as well as how digital power supplies can be used to manage entire systems.
Read More »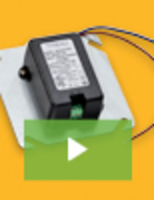 Triad Magnetics is an established leader in power supply innovation, offering product lines that span a wide range of diverse industries and applications. Adding to their long list of successful product launches, Triad announces the release of the new cutting-edge JSU Series of power supplies. To learn about all of its advantages and advanced features, see our video.
Read More »