Metso's Neles (ND9300H) intelligent valve controller has received a marine certificate from Bureau Veritas indicating that the unit has passed that organization's requirements for steel ships. To meet this level of certification, the ND9300H controller had to pass a series of demanding corrosion and vibration resistance tests. This level of certification means that the ND9300H is an excellent...
Read More »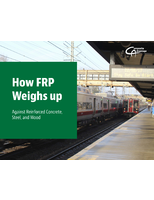 How FRP Weighs up against reinforced concrete, steel, and wood.
Read More »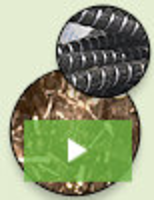 Fiber Reinforced Polymers (FRP), represents a truly groundbreaking advancement in structural reinforcement. Lightweight, strong, and green, they are changing the way the construction industry thinks about rebar. Unlike steel, FRPs don't rust and are far stronger than standard rebar. To learn why Fiber Reinforced Polymers are poised to change the way the world builds, see our video.
Read More »