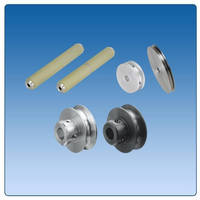 Expanded selection of styles and configuration options provides machine and motion system designers with more choices than ever before October 19, 2009 (Schaumburg, IL) Misumi USA, Inc., a subsidiary of Misumi Corporation, part of Misumi Group, Inc. (Tokyo: 9962) announces the expansion of product offerings across two of its mechanical component categories: Timing Pulleys, Belts and Mechanical...
Read More »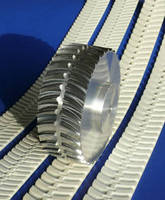 ARC-POWER Technology represents state of the art" timing belt tooth design for outstanding performance due to circular force distribution leading to extreme low friction during tooth engagement. ARC-POWER polyurethane timing belts come in AT10 and AT15 tooth profile, are steel or stainless steel reinforced and are available in open ended and welded or truly endless. Belt widths are available from...
Read More »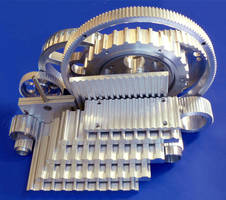 March 25, 2009 Timing Belt Pulleys - Flat Belt Pulleys - Idlers - Tensioners - Clamps - Tensioning Clamps Metal Parts" made to order in less than 1 week !!! BRECOflex Co., L.L.C., the market leader in polyurethane timing belts, is proud to introduce a break through in regard to the lead time for "Metal Parts" for the timing belt industry. Made to order Timing Pulleys, flat Pulleys and Idlers, as...
Read More »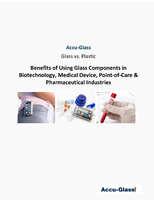 This white paper from Accu-Glass outlines the various properties that make glass such an attractive option for a diverse range of medical-related applications.
Read More »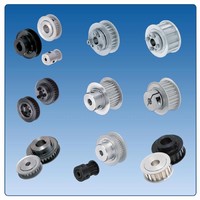 Available in wide variety of materials/sizes, including high-torque versions, timing pulleys suit virtually any shaft hole and flange requirement. Dimensions for shaft hole and overall hub diameter are configurable in increments of 1 mm, while hub shoulder height is configurable in increments of 0.5 mm. Offered in several aluminum grades with clear anodize, electroless nickel plating, or hard...
Read More »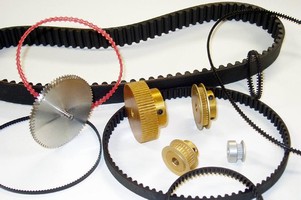 Nordex manufactures Timing Belt Pulleys to industry standards as well as custom Pulleys. The improvements in timing belt technology allow close manufacturing tolerances of the profiles which helps create the smooth entry into and out of the mating pulley. This both reduces wear and provides greatly enhanced positioning accuracy. Engineers are finding uses for the Nordex belt system in a variety...
Read More »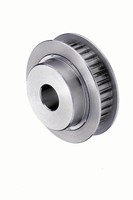 Misumi (www.misumiusa.com) has added sizes to its line of metric/inch aluminum, carbon and stainless steel high-torque timing pulleys for 2006. 14-72 teeth, easy positioning, no backlash, longer teeth designed to improve transmission and reduce noise. Misumi timing pulleys are available for use with 14 different belt styles and and can be manufactured with a variety of center holes such as round,...
Read More »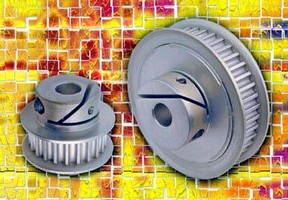 Made of clear anodized aluminum alloy, 3mm Pitch HTD® Series A 6D23 (inch) and Series A 6D23M (metric) are available in 10-44 grooves with bore sizes from .125-.250 in. and 3-6 mm. Outer diameters range from .346-1.624 in. and 8.8-41.4 mm. Fairloc® integral hub fastening design eliminates need for separate hub clamp devices and offers benefits of frequent position adjustment, while...
Read More »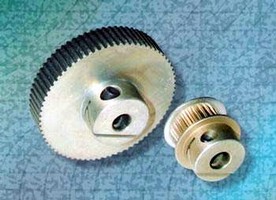 Designed for Â-¼ in. belts, .080 pitch MXL Series A6D16 is made of clear iridite aluminum alloy and available with 12-72 grooves in double- or no-flange types. Bore sizes range from .125-.250 in., and ODs range from .286-1.813 in. Fairloc® integral hub fastening design eliminates need for separate hub clamp devices, and offers benefits of frequent position adjustment, while adding...
Read More »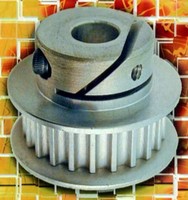 Comprised of 34 HTD® pulleys made of clear anodized aluminum alloy, A 6D23-(inch) and A 6D23M (metric) Series double flange type timing belt pulleys have 3 mm pitch and are designed for .236 in. belts. Fairloc® integral hub fastening design adds positive metal-to-metal fastening strength along entire hub surface. Products, available from stock in 10-44 grooves, come in bore sizes from...
Read More »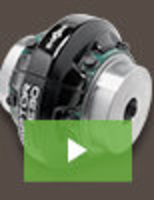 The Dodge Raptor coupling epitomizes the innovation and value that has made Baldor a world leader in industrial electric motors. For almost 100 years Baldor has been the go-to source for industries across the globe. The Raptor coupling is just one example of our dedication to engineered excellence and commitment to providing value and performance. See our video to learn more.
Read More »