Bearing Repair Expertise and Capabilities Extend Beyond Timken Brand More than 30,000 Main Engine, Gearbox and APU Bearings Inspected and Reconditioned Annually New PT6 Reduction Gears Pass 500-Hour Inspection Mark NORTH CANTON, Ohio — Visitors to the 2014 National Business Aviation Association Convention Exhibition in Orlando, Fla., Oct.21-23, will see an extensive offering in bearing repair...
Read More »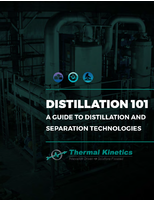 Distillation is a separation unit operation that involves multiple countercurrent-stage steps, separating two or more volatile components. This results in the contact of liquid and vapor most generally in counterflow. Distillation 101: A Guide to Distillation and Separation Technologies provides an in-depth look at everything you need to know about distillation, including: Design procedures Equipment components Applications
Read More »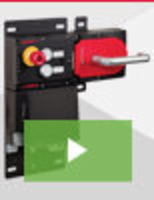 The new MGB with EtherNet/IP is a leap forward in access door safety. Designed for easy installation, flawless performance, and long service life, it is engineered with robust features and cutting-edge technology that places it firmly at the leading edge of the door safety device industry. To learn all about the benefits of the Euchner MGB, see our video.
Read More »