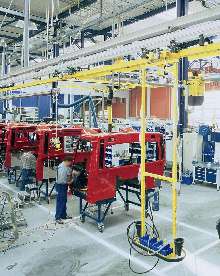 W4-airsolution eliminates undesirable spring forces, does not reduce travel or available work station length, and incorporates main air supply line via integrated 2 Â-½ in. pipe. Pre-installed at 6 ft intervals, ½ in. ball valves are provided for tapping air and have outlets connected to trolleys with polyurethane hose. Hose is encapsulated in plastic energy guiding chain, which is...
Read More »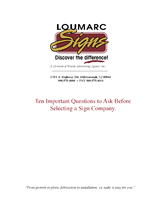 This white paper outlines 10 questions that should be asked when selecting a sign company, eliminating some of the guesswork from making the best choice for your branding and signage needs.
Read More »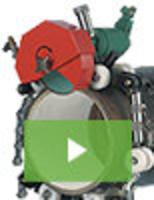 CS Unitec is a leader in power tools designed for industrial applications, with products that set the standard for robust performance and industry-leading reliability. Adding to our long list of innovation is a new line of pipe cutting machines. For cutting and beveling pipe up to 2" in thickness and diameters from 12" to 63", no other cutting system comes close. See our video to learn more.
Read More »