VBR-300 DOK-LOK® vehicle restraint secures trailers at dock to protect against early departure, trailer creep and dock walk. It restrains trailers by engaging their rear impact guard (RIG). Mechanical springs provide superior upward force and constant tension, allowing unit to maintain consistent contact with RIG as trailer bed height fluctuates during loading and unloading. Unit has 10 in....
Read More »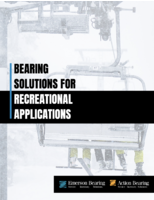 This white paper provides and overview of bearing solutions for recreational applications.
Read More »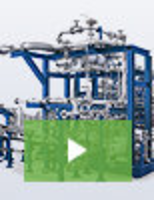 Aerzen is firmly established as a global leader in compressed air, gas, and vacuum solutions. Our reputation as an industry leader is built on consistently delivering innovative products that are at the cutting edge of technology. To learn about the industries finest blowers and oil-free and oil-injected screw compressors, see our video.
Read More »