Perimeter Security Solution Displays & Demos in Anaheim, CA September 21-23 FRANKLIN, Tenn., Sept. 15 - Universal Safety Response (USR), a Smith & Wesson Company (NASDAQ:SWHC) and a leader in perimeter security systems, will exhibit at one of the security industry's largest events, the ASIS International Seminar and Exhibits, held September 21-23 at the Anaheim Convention Center. From 9:00 a.m....
Read More »
Suited for rough openings and transition detailing in above grade wall construction, StoGuard RapidSeal(TM) eliminates mesh, fabric, and tapes when used with StoGuard coatings. One-component air barrier and waterproof material installs down to 33°F, cures in wet weather, and adheres to damp substrates without blistering or increase in drying time. Product is compliant with all national,...
Read More »
Designed to minimize noise levels, DB2-4Walls features ASTM E84 Class A rating when placed on minimum 3/8 in. gypsum wallboard. It is manufactured from post-recycled product and installs by user hanging it on wall, aligning seams, spackling seams, allowing it to dry, and then smoothing and finishing it. Barrier is available in 4 x 8 ft sheets.
Read More »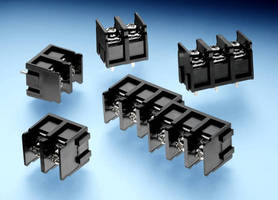 Allowing users to create different size strips while stocking only 2 part numbers, Modular Barrier Strips are available in 2 and 3 positions that can be interlocked to build blocks up to 16 positions without losing 0.235 in. centerline spacing. Units are UL recognized and are rated for 15 A and 300 V, and thermoplastic housings carry UL 94V-0 flammability rating. Single-row strips are...
Read More »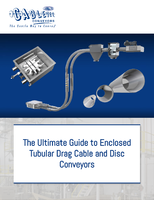 This whitepaper provides a comprehensive overview of enclosed tubular drag cable and disc conveyors.
Read More »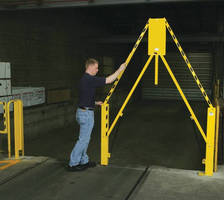 EdgeGard(TM) Folding-Rail Gate, featuring rubber floor wheel to guide movement, is available for 10 or 12 ft wide openings and requires 116 in. maximum height clearance. EdgeGard(TM) Straight-Rail Gate, at 10 ft wide, is available for 8 or 10 ft wide openings, requiring 167 in. of overhead height clearance when raised. Both gates are 42 in. high when closed and include grip handles for proper...
Read More »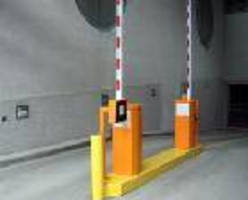 Used in conjunction with GAO RFID readers, tags, and antennas, GAO410004 safely controls vehicle access in medium- to high-traffic applications as well as those with wide lane (10-20 ft) management requirements. It withstands harsh environments and opens fully in 1-4 sec, depending on length of arm. Built-in frequency converter ensures progressive accelerations and controlled decelerations for...
Read More »
With the new Laser barrier system Laservision offers a versatile material, which fits the changing needs and requirements of laser users. The barrier protects for example against CO2- (10600 nm) and Nd:YAG-lasers (1064 nm) up to a power density of 10 MW/mÂ-². The achieved protection level equals AL6 at 1064 nm and AL4 at 10600 nm respectively at 100s direct illumination according to DIN EN...
Read More »
Energy-efficient StoTherm Lotusan NExT(TM) integrates StoGuard(TM) waterproof air barrier, StoTherm® insulated wall cladding, and Stolit® Lotusan® textured finish with self-cleaning properties. Consisting of spray-on building wrap, StoGuard protects against moisture intrusion and air leakage, while StoTherm provides blanket of continuous insulation that protects exterior from...
Read More »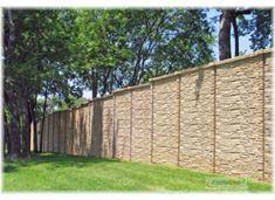 R & M Equipment Co. in Royersford, Pa announces a new line of noise control walls from ArtUSA Noise Control Products Inc. The ArtCrete Modular Pre-Cast Concrete Fencing system is a light weight, pre-engineered wall system that uses interlocking panels and posts made of high-performance fiber and steel reinforced pre-colored concrete. Uses include screen walls, perimeter fences, buffers and sound...
Read More »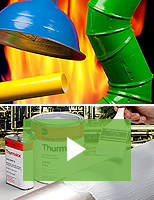 Dampney's high performance coating systems provide protection against extreme weather, chemicals, and corrosive environments for atmospheric, immersion, and underground applications. Check out the video to learn more.
Read More »