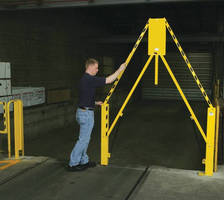 EdgeGard(TM) Folding-Rail Gate, featuring rubber floor wheel to guide movement, is available for 10 or 12 ft wide openings and requires 116 in. maximum height clearance. EdgeGard(TM) Straight-Rail Gate, at 10 ft wide, is available for 8 or 10 ft wide openings, requiring 167 in. of overhead height clearance when raised. Both gates are 42 in. high when closed and include grip handles for proper...
Read More »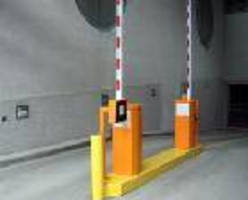 Used in conjunction with GAO RFID readers, tags, and antennas, GAO410004 safely controls vehicle access in medium- to high-traffic applications as well as those with wide lane (10-20 ft) management requirements. It withstands harsh environments and opens fully in 1-4 sec, depending on length of arm. Built-in frequency converter ensures progressive accelerations and controlled decelerations for...
Read More »
With the new Laser barrier system Laservision offers a versatile material, which fits the changing needs and requirements of laser users. The barrier protects for example against CO2- (10600 nm) and Nd:YAG-lasers (1064 nm) up to a power density of 10 MW/mÂ-². The achieved protection level equals AL6 at 1064 nm and AL4 at 10600 nm respectively at 100s direct illumination according to DIN EN...
Read More »
Energy-efficient StoTherm Lotusan NExT(TM) integrates StoGuard(TM) waterproof air barrier, StoTherm® insulated wall cladding, and Stolit® Lotusan® textured finish with self-cleaning properties. Consisting of spray-on building wrap, StoGuard protects against moisture intrusion and air leakage, while StoTherm provides blanket of continuous insulation that protects exterior from...
Read More »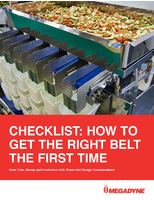 This guide is intended to help identify and address application criteria necessary to specify the right belt to deliver a highly efficient, reliable product.
Read More »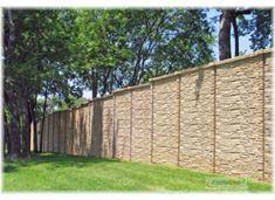 R & M Equipment Co. in Royersford, Pa announces a new line of noise control walls from ArtUSA Noise Control Products Inc. The ArtCrete Modular Pre-Cast Concrete Fencing system is a light weight, pre-engineered wall system that uses interlocking panels and posts made of high-performance fiber and steel reinforced pre-colored concrete. Uses include screen walls, perimeter fences, buffers and sound...
Read More »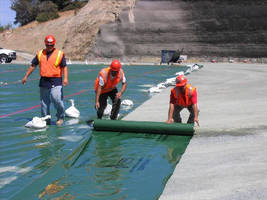 Featuring polyolefin-based resin/chemical technology, PERMINATOR® helps minimize penetration of moisture and water vapor through slab into structure, thereby helping to reduce fungus, mildew, and mold growth. Product also helps prevent radon gas from entering structure. Available in 10 and 15 mil thicknesses in 200 ft long rolls, PERMINATOR helps meet and maintain maximum slab moisture...
Read More »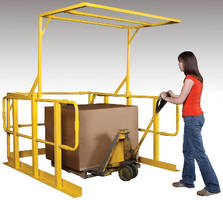 Designed to help meet code requirements for safety during forklift loading and off-loading, surface-mounted Pivot Safety Gate provides properly guarded area for personnel working on pallet at edge of balcony or mezzanine. It comes standard as 10 ft wide and can be cut at job site to fit specific opening. When one side is raised, other side closes to promote accelerated and safe access by...
Read More »
Suited for food and other processors, Curtain Walls eliminate sanitation concerns about washdowns splashing nearby active processing operations. Slick surfaces, able to shed water and soils, are available in 40 mil PVC, 40 mil USDA grade PVC, or 40 mil antimicrobial PVC. While welded seams eliminate trapped contamination, top-to-bottom transparency promotes visibility and brightness in working...
Read More »
CARROLLTON, TEXAS - December 5, 2008 - B&B ARMR Corporation, a subsidiary of Integrated Security Systems, Inc. (OTCBB Symbol: IZZI), announced today that they have completed a project valued at over $100,000 to supply B&B ARMR Model 820 barriers to a major regional petro-chemical storage and distribution facility in Southeast Asia. The new barriers will increase security and allow for improved...
Read More »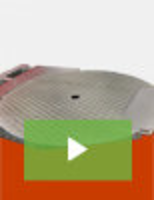 Are you in need of safer, more efficient transportation equipment? Do you feel like your delivery equipment could really use an upgrade? Check out this video, and learn about Halo Ramp Company's patented safety platforms, and how they help you bypass your trickiest delivery challenges.
Read More »