Quick Response Codes add new life to printed material PALO ALTO, Calif., - The Ace Group Inc., a marketing and print service provider based in New York City, is using QR Codes (Quick Response, 2-D bar codes) and HP digital printing technologies to bring the digital and physical worlds together. Because of widespread smartphone adoption and growing mobile internet use, QR Codes have created an...
Read More »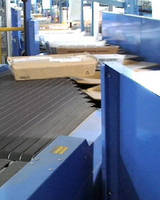 PHILADELPHIA, PA - Accu-Sort® Systems, Inc. will be exhibiting at POST-EXPO 2010, the international postal technology conference and exposition, October 6-8, in Copenhagen, Denmark. In booth 1100, the company will display its full spectrum of intelligent and integrated sorting systems, which are widely used by postal and parcel organizations to modernize and lower the cost of mixed mail...
Read More »
China Post leverages technology of AccuVision® AV6010 camera bar-code scanners to continue high quality service as China's economy grows Philadelphia, PA - September 9, 2010 - China Post recently awarded a contract to Accu-Sort Systems for several multi-sided AV6010 camera bar-code scanner tunnels. China Post selected Accu-Sort's AV6010 as part of a major technology upgrade, in addition to...
Read More »
Bologna - One year after the launch of Joya(TM), Datalogic reaches another very important target: the success of the Salvatempo service, witnessed by over 70 Coop stores already equipped with this service, is confirmed by an important agreement between the leading company in bar code reading systems and Unicoop Firenze. Actually, the partnership between Unicoop Firenze and Datalogic for the...
Read More »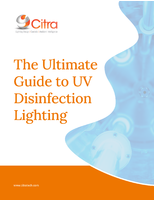 This white paper provides a guide to UV disinfection lighting and their benefits over alternative disinfection methods.
Read More »
Designed for warehouse inventory calculation, portable barcode storage device features remote independent unit configuration and programming via RS-232 interface. It automatically identifies which operation to complete; storage or download of barcode, as well as, automatic on/off switching. Using built-in p-ion rechargeable battery, unit provides 1 yr of operation in standby mode and LED...
Read More »
Melville, New York, March 31, 2009 - MSC Industrial Direct Co., Inc., the country's leading distributor of metalworking and maintenance, repair and operation supplies, will showcase a variety of customer solutions at EASTEC 2009. MSC will be located in booth 5323 from May 19 - 21 at the Eastern States Exposition Grounds in West Springfield, Massachusetts. Visitors to booth 5323 will have an...
Read More »
Capable of storing over 10,000 barcodes, palm-sized KDC300 supports Honeywell's Adaptus® imaging technology 5.0, which enables omnidirectional reading of linear and 2D barcodes, postal codes, and OCR codes. Unit features 1 in. OLED display, rechargeable Li-ion battery, and supports V2.0+EDR Class 2 Bluetooth technology. Compact unit weights 1.8 oz, and comes with KTSync®...
Read More »
Together, MoBeam® Barcode Service (MBS) and ClipPod(TM) keychain device let consumers digitally collect and save barcode-enabled offers and then digitally redeem them when they shop. Server-based solution, MBS, seamlessly integrates with retailers' websites to provide their customers with downloadable coupons. ClipPod stores barcodes retrieved from Internet (via email or download) and then...
Read More »
With ability to capture all assets found within any data center, Aperture VISTA Data Capture Handheld(TM) enables data center management to accurately and predictably collect detailed information about equipment configuration and physical resources. Windows Mobile device captures both single- and 3-phase power connectivity information including panels, breakers, and receptacles, contains...
Read More »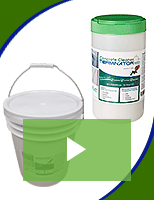 To enhance its appearance by removing oil stains, Terminator-HSD uses micro bacteria to remove the stain without harsh chemicals, acids, or detergents. Check out the video to learn more.
Read More »