As companies take advantage of QR codes in all industries, Flexsystems in San Diego is using its technology to embed the codes into custom plastic products, custom labels, clothing labels and promotional products for their customers. SAN DIEGO, May 12, 2011 - As a result of skyrocketing smartphone usage among consumers, QR codes are increasingly being incorporated in marketing campaigns,...
Read More »
CRANBURY, N.J. - Systech International-®, innovator of Packaging Execution Systems (PES), and Marchesini Group, leader in labeling technology, today announced that they are showcasing their integrated serialization solution at Interpack in Dusseldorf. The versatile serialization offering is designed to fully comply with the upcoming European Union pharmaceutical legislation. Visitors will see a...
Read More »
RENTON, WA, - Microscan, a global technology leader for track and trace solutions, introduces a free online barcode generator located at www.microscan.com/createbarcodes that allows visitors to create, save and email custom barcodes from the Microscan website. More than 19 different symbologies ranging from linear barcodes to stacked codes and 2D symbologies are available, as well as a custom...
Read More »
Mobile Barcodes will Give Readers Easier Access to RCR's Line of Products Simply by Scanning with a Camera Phone NEW YORK --Scanbuy, Inc. (www.scanbuy.com), the global leader in mobile barcode solutions, today announced that it has partnered with RCR Wireless News (www.rcrwireless.com), the premier news source for the wireless communications industry, to provide ScanLife mobile barcodes for their...
Read More »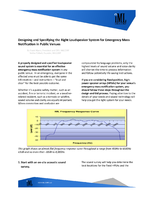 A guide for designing and implementing effective loudspeaker systems for emergency situations.
Read More »
Melville, New York, March 31, 2009 - MSC Industrial Direct Co., Inc., the country's leading distributor of metalworking and maintenance, repair and operation supplies, will showcase a variety of customer solutions at EASTEC 2009. MSC will be located in booth 5323 from May 19 - 21 at the Eastern States Exposition Grounds in West Springfield, Massachusetts. Visitors to booth 5323 will have an...
Read More »
Capable of storing over 10,000 barcodes, palm-sized KDC300 supports Honeywell's Adaptus-® imaging technology 5.0, which enables omnidirectional reading of linear and 2D barcodes, postal codes, and OCR codes. Unit features 1 in. OLED display, rechargeable Li-ion battery, and supports V2.0+EDR Class 2 Bluetooth technology. Compact unit weights 1.8 oz, and comes with KTSync-® synchronization and...
Read More »
Together, MoBeam-® Barcode Service (MBS) and ClipPod(TM) keychain device let consumers digitally collect and save barcode-enabled offers and then digitally redeem them when they shop. Server-based solution, MBS, seamlessly integrates with retailers' websites to provide their customers with downloadable coupons. ClipPod stores barcodes retrieved from Internet (via email or download) and then...
Read More »
With ability to capture all assets found within any data center, Aperture VISTA Data Capture Handheld(TM) enables data center management to accurately and predictably collect detailed information about equipment configuration and physical resources. Windows Mobile device captures both single- and 3-phase power connectivity information including panels, breakers, and receptacles, contains...
Read More »
WARRINGTON, England, May 30 -- An image-based data capture solution is helping to save lives and reduce waste in hospitals. BloodTrack Courier-® a sophisticated kiosk PC, controls and logs access to blood storage refrigerators in hospitals. The system has recently been enhanced by a 5080 image engine from Hand Held Products. BloodTrack Courier-® was developed by Datalog International and...
Read More »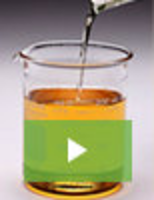 For the ultimate in heat transfer fluid performance, Paratherm offers HR Heat Transfer Fluid that is engineered specifically for closed loop liquid phase heating. When it comes to characteristics such as thermal stability and fluid degradation, Paratherm HR leads the industry in value and performance. See our video to learn how Paratherm is raising the bar for heat transfer fluids.
Read More »