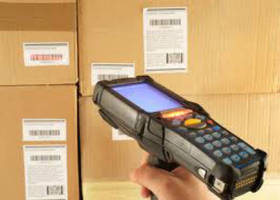 Redmond - WA - Dynamic Systems, Inc., a Redmond, Washington software developer specializing in barcode data collection systems has announced an upgraded tablet application for the SIMBA Line of Traceability Systems which is designed to provide food processors the ability to handle, label and track their products faster and more accurately from "dock to customer". Increase production speed and...
Read More »
More Than Just a Number Massachusetts agency for the disabled improves client care through efficiency gains using barcode-reading technology We've all seen them: Hollywood renditions of the stereotypical governmental agency. Ceiling fans slowly circle above huge rooms filled with desks, while the distant clack-clack of a typewriter documents a transaction in triplicate for all posterity. Archaic....
Read More »
-  Bologna- Datalogic S.p.A. (Borsa Italiana S.p.A.: DAL), a global leader in Automatic Identification and total solutions provider of bar code readers, data collection mobile computers and vision systems, has announced-  new partnerships-  for its automated baggage handling projects in newly built airport terminals all over the world. These new projects account for over 60 state-of-the art...
Read More »
Mobile Barcodes will Give Readers Easier Access to RCR's Line of Products Simply by Scanning with a Camera Phone NEW YORK --Scanbuy, Inc. (www.scanbuy.com), the global leader in mobile barcode solutions, today announced that it has partnered with RCR Wireless News (www.rcrwireless.com), the premier news source for the wireless communications industry, to provide ScanLife mobile barcodes for their...
Read More »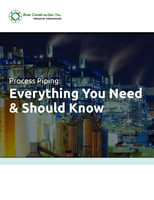 Learn how process piping differs from other systems, key considerations, and how it's applied in different systems.
Read More »
Melville, New York, March 31, 2009 - MSC Industrial Direct Co., Inc., the country's leading distributor of metalworking and maintenance, repair and operation supplies, will showcase a variety of customer solutions at EASTEC 2009. MSC will be located in booth 5323 from May 19 - 21 at the Eastern States Exposition Grounds in West Springfield, Massachusetts. Visitors to booth 5323 will have an...
Read More »
Capable of storing over 10,000 barcodes, palm-sized KDC300 supports Honeywell's Adaptus-® imaging technology 5.0, which enables omnidirectional reading of linear and 2D barcodes, postal codes, and OCR codes. Unit features 1 in. OLED display, rechargeable Li-ion battery, and supports V2.0+EDR Class 2 Bluetooth technology. Compact unit weights 1.8 oz, and comes with KTSync-® synchronization and...
Read More »
With ability to capture all assets found within any data center, Aperture VISTA Data Capture Handheld(TM) enables data center management to accurately and predictably collect detailed information about equipment configuration and physical resources. Windows Mobile device captures both single- and 3-phase power connectivity information including panels, breakers, and receptacles, contains...
Read More »
TUCSON, AZ - December 1, 2007 - Intelligent Instrumentation, one of the oldest, if not the oldest, manufacturer of rugged AutoID data collection terminals, announces the 21st birthday of the oldest continually-produced barcode data collection terminal in the marketplace, the TM8501. This RS422 serially-connected barcode-enabled terminal is still a popular seller in legacy applications, even...
Read More »
WARRINGTON, England, May 30 -- An image-based data capture solution is helping to save lives and reduce waste in hospitals. BloodTrack Courier-® a sophisticated kiosk PC, controls and logs access to blood storage refrigerators in hospitals. The system has recently been enhanced by a 5080 image engine from Hand Held Products. BloodTrack Courier-® was developed by Datalog International and...
Read More »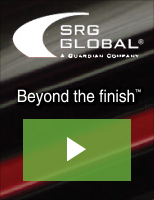 SRG Global's automotive coatings enhance the structural integrity of the finished part while also improving vehicle efficiency. Check out our video to learn more.
Read More »