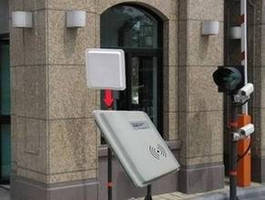 Designed to track and manage vehicle in parking areas or gated communities, RFID parking access control system includes RFID windshield tags in both adhesive and clipping formats, RFID reader DL910, and software. Reader provides read range of up to 15 m, fast reading speed, and multi-port interfaces for vehicle tracking. Unit also identifes and records authorized vehicle movement, as well as...
Read More »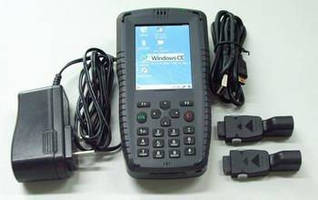 Featuring PDA-based design, 13.56 MHz handheld RFID reader DL8033 can be used as portable device for information management, information collection, or data transfer. It has Intel® PXA255 Processor, 128 Mb SDRAM and 64 Mb of Flash ROM storage to protect data from resets and complete power loss. Rated at IP54, unit also includes LCD touchscreen, 22-key interface, audio output control, SD...
Read More »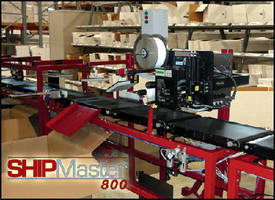 Designed for envelopes, bags, pouches, and small parcels, ShipMaster 800 automates shipping process from point where cartons are packed. Belted system can scan order ID, weigh, print/apply shipping label, verify label, and manifest, all in about 10-15 ft of space. Typical system replaces 2-4 manual operators and processes 15-20 pieces per minute.
Read More »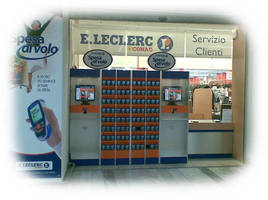 E.Leclerc Conad in S. Stefano Magra (La Spezia, Italy) selects Joya in an effort to make its customers the real stars of the shopping process and to increase customer retention. 20 February 2009- The self-shopping solution Shopevolution(TM) from Datalogic(TM), a leading company in barcodes and self-shopping solutions, is bringing Joya(TM) to the E.Leclerc Conad store in S. Stefano Magra La...
Read More »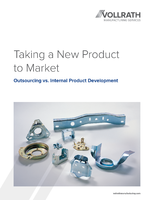 To learn if outsourced new product development (NPD) is right for your needs, and how companies like Vollrath Manufacturing Services can help, download this white paper now.
Read More »
Designed for contactless financial transactions and encrypted authentication across range of vertical markets, embedded RFID M2 module GAO 713008 can be used for varied applications from anti-counterfeiting to patient safety that share common requirements for tag support, protocol, performance, and security. It provides HF tag/protocol support, tag compatibility with Tagnostic® and...
Read More »
Rugged handheld computers wirelessly monitor harvesting, production and shipping of lemons to ensure quality standards Cincinnati, Ohio (February 23, 2009) - It's often said that when life gives you lemons, make lemonade. But for Argenti Lemon S.A., one of Argentina's largest lemon exporters, high-quality lemons are exactly what they want. To help ensure the effective production of lemons from...
Read More »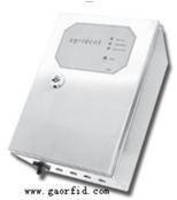 Suited for harsh environments such as slaughterhouses, scales, or sorting gates, GAO 212007 is equipped with DSP to reduce interference from noise. It is ISO 118784/5 compliant, reads all FDX-B and HDX RFID transponders, and offers clock synchronization enabling application with several reader/antennae in close proximity. Auto-Tuning Function ensures performance under changing environmental...
Read More »
Model GAO 713002 is high-frequency RFID Reader Module Kit that helps with embedding RFID capability within systems such as printers, terminals, or handheld devices. Featuring read range of up to 20 cm, 3 LED display, and DIP28 pin package, unit measures 39 x 21 x 11.6 mm. With operating temperatures from 0-60°C, 13.56 MHz reader requires 5 Vdc 80 mA transmit power and 70 mA standby power,...
Read More »
Small footprint RFID HF reader GAO 713010 is designed for applications such as product authentication, access control, and contactless payment. Features include test tag compatibility and performance with Tagnostic and TagIQ, minimal power consumption, UART (TTL) host interface, 4 general purpose I/O, and intuitive API.
Read More »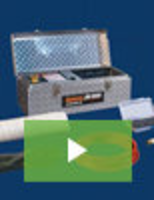 The lightweight, compact JM-1000 Mini-Jet clears grease, sand, and ice with a high pressure water jet.
Read More »