Rugged handheld computers wirelessly monitor harvesting, production and shipping of lemons to ensure quality standards Cincinnati, Ohio (February 23, 2009) - It's often said that when life gives you lemons, make lemonade. But for Argenti Lemon S.A., one of Argentina's largest lemon exporters, high-quality lemons are exactly what they want. To help ensure the effective production of lemons from...
Read More »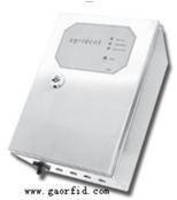 Suited for harsh environments such as slaughterhouses, scales, or sorting gates, GAO 212007 is equipped with DSP to reduce interference from noise. It is ISO 118784/5 compliant, reads all FDX-B and HDX RFID transponders, and offers clock synchronization enabling application with several reader/antennae in close proximity. Auto-Tuning Function ensures performance under changing environmental...
Read More »
Model GAO 713002 is high-frequency RFID Reader Module Kit that helps with embedding RFID capability within systems such as printers, terminals, or handheld devices. Featuring read range of up to 20 cm, 3 LED display, and DIP28 pin package, unit measures 39 x 21 x 11.6 mm. With operating temperatures from 0-60°C, 13.56 MHz reader requires 5 Vdc 80 mA transmit power and 70 mA standby power,...
Read More »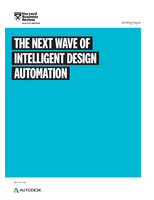 In the amount of time it takes to set up a meeting to discuss just one design, engineers can now explore designs exponentially. Generative design has catalyzed a paradigm shift in product development. This shift not only drastically decreases the time it takes to design a product. It also opens the door to design options that might never have been imagined by engineers on their own.
Read More »
Small footprint RFID HF reader GAO 713010 is designed for applications such as product authentication, access control, and contactless payment. Features include test tag compatibility and performance with Tagnostic and TagIQ, minimal power consumption, UART (TTL) host interface, 4 general purpose I/O, and intuitive API.
Read More »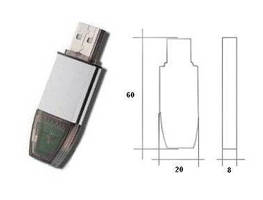 Designed with omni-directional antenna, USB RFID Reader can read and write most standard 13.56 MHz RFID tags, including ISO/IEC 14443A, ISO/IEC 14443B, or ISO/IEC 15693 protocol RFID tags. Plug-and-play USB interface is compatible with devices running Microsoft Pocket PC 2002/2003, Windows Mobile 5.0/6.0, Palm OS4.1, or LINUX OS. Unit can be integrated into smart phone, PDAs, laptop, and can be...
Read More »
Able to read multiple tags from distances up to 50 cm, wall-mounted 13.56 MHz GAO 213003 is compatible with most Mifare standards, including Mifare MF1 standard cards, Mifare Ultralight cards, and Mifare DESFire. Unit features baud rate of 19,200 bps and includes RS-232, Wiegand, and MSR ABA TK2 interfaces. Packaged in IP40-rated waterproof and dust-proof ABS housing, transponder is suited for...
Read More »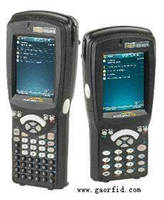 Bluetooth enabled WORKABOUT PRO® is offered in both full and short keypad varieties, with option of either Microsoft Embedded CE 5.0 or Windows Mobile 6 classic operating systems. IP65 rated, dust and water resistant product can withstand drops from 5 ft or shock and vibration consistent with truck/forklift mount. Offering VGA color for crisp, detailed graphics even in direct sunlight,...
Read More »
With outgoing data baud rate of 57,600 bps, GAO 214013 with RS232 is designed for PC access control applications when used in conjunction with Wavetrend PCAC software and for PSION handheld readers. Measuring 32 x 33 x 14 mm, it has current consumption of less than 8 mA and operating temperature of -40 to 75°C. Received signal strength indicator is appended to tag information, which is...
Read More »
Designed as direct replacement for magnetic stripe reader modules, 125 MHz Model GAO 711001 converts existing application and hardware to RFID technology. Unit offers read/write distance of 20-50 mm with ISO cards under ideal conditions. Measuring 90 x 22.5 x 24 mm, module operates from 5 Vdc, 55 mA and includes MSR ABA Track 2 communications interface.
Read More »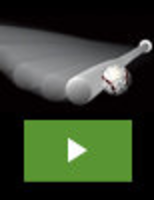 Our goal is to help every athlete derive maximum enjoyment from their sport and become a better player. We offer a line of innovative training tools that combine cutting-edge technology and out of the box thinking to deliver an unbeatable competitive advantage. The Vector® Sports Training Ball is just another example of our commitment to innovation. To learn how the Vector® is helping ballplayers everywhere, see our video.
Read More »