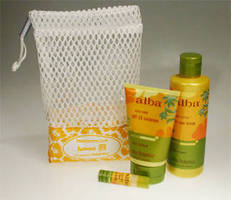 Cosmetic bags are offered in mesh, coated nylon, vinyl, and Europrene. Also, custom capabilities allow for combo bag materials in any style, such as zippered pouch printed tote bags with handles or carry case straps. Range of colors are available with logo or sublimation printing for showcase reusable, economic packaging for any product grouping.
Read More »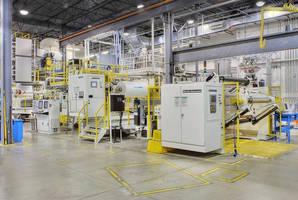 April 8, 2009 (Fulton, N.Y.)--Davis-Standard, LLC will promote several converting technologies at the upcoming CMM show, booth #808, including its new extrusion coating product line. Introduced in early 2008, this line provides processors with a comprehensive line of extrusion coating equipment from a single-source supplier to support basic applications all the way up to those with high-speed,...
Read More »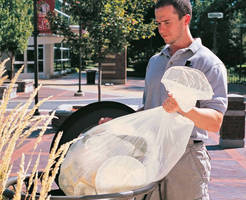 EcoTuff(TM) low-density coreless roll liners are made with up to 40% renewable resources, such as corn. Manufactured using low emission production methods, bags are available in assorted sizes and gauges in neutral color. Their performance matches that of comparable 100% fossil fuel-based polyethylene liners.
Read More »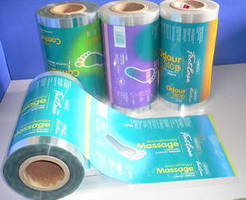 Malvern, PA, March 16, 2009 - Peace Products has the capability of printing on just about all of your flexible packaging material. From roll stock to completed bags, we can give your product the protection and visibility it deserves. Our Flexographic presses are capable of producing good quality impressions on many different substrates and is the least expensive and simplest of the printing...
Read More »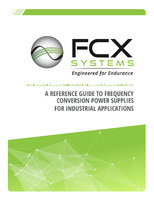 The purpose of this guide is to assist contractors and purchasing agents charged with writing specifications for, and/or procuring, frequency converters.
Read More »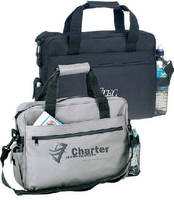 Available from stock or tailored to custom specifications, carry-all bag models SD822, SP694, SP62, and SP622 are manufactured of poly material with PVC backing or trim. Zipped main compartment and zipped front pockets provide variety of holder and storage options. Along with in-line skate wheels and end-handle, SD822 features adjustable shoulder straps and mesh bottle pocket that make it suited...
Read More »
November 17, 2008 Delphi Focuses on Ease-of-Assembly Safety and Controls Systems for Daimler's Smart Vehicles TROY, Mich.- Delphi Corporation is providing its first prepackaged driver side airbag assembly in the steering wheel for the Smart Fortwo vehicle made by Daimler. The steering wheel and airbag are usually shipped as separate components. Delphi is also supplying the passenger side airbag...
Read More »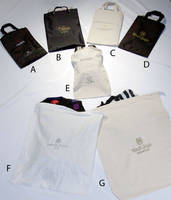 LBU Inc. is a manufacturer of bags servicing every industry. LBU has grown from producing bags in mesh, open mesh and nylon to materials that include; vinyl, neoprene, europrene, foam and PVC. Retail Instore shoppers and environmentally friendly organic cotton, hemp and canvas bags lead our product offerings. Expanding on this offering, LBU introduces a complete line of amenities bags for all...
Read More »
Targus Unveils Newest Laptop Cases The Company Introduces Its Second Line of Checkpoint Friendly Laptop Cases and Launches New Fashion-Forward Bags LAS VEGAS, Jan. 8 / / - 2009 CES (Las Vegas Hilton, Suite #308) - Targus-® Inc., maker of the world's top-selling laptop computer cases and accessories, announced today the latest additions to its highly reputable line of laptop carrying cases. The...
Read More »
Providing custom-fit protective cushion for small, dense items such as gears, motors, and pumps, Instapak Quick Tuff-® RT Foam Packaging consists of bag containing 2 liquid components that, when combined, will expand up to 27 times original volume. Packaging does not require warmer or dispensing system and can be immediately activated at room temperature. Available in 3 bag sizes, Instapak Quick...
Read More »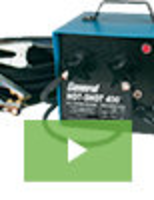 The new Hot Shot Pipe Thawing Machine delivers an innovative and highly effective approach to thawing frozen pipes. Easy to use and versatile, it is loaded with robust features that further suit it to many challenging environments. To learn all about it, see our video.
Read More »