OneUp Innovations to Install Eton Production System ALPHARETTA, GA - October 1, 2007 - Eton Systems, the world's leading provider of unit production systems (UPS) for the sewn-products industries, announces that OneUp Innovations, Inc., maker of Liberator® bedroom adventure gear, will install the Eton automated production and shop floor data collection system in its Norcross, GA (USA)...
Read More »
Modern production and processing machines are required to satisfy ever-increasing demands for productivity, cost effectiveness and flexibility. Shorter throughput times and faster retooling are expected norms for an efficiently-operating plant. Eliminating costly disturbances and downtime resulting from maintenance work, or the lack of it, is critical to maintaining process flow and...
Read More »
FREDERICKTOWN, OHIO, September 21, 2007 - Divelbiss Corporation, serving the electronic and industrial control industry since 1974, announces availability of OptiCAN a dedicated CAN network protocol which allows all CAN enabled PLC on a Chip® based products to interact. The basic protocol is now standard in the Divelbiss EZ Ladder® software and allows for up to ten (10) nodes in the OptiCAN...
Read More »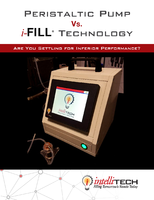 Intellitech's advanced i-FILL® pumps are used by companies working in some of the world's most demanding sectors, delivering innovative, highly accurate and repeatable results, ensuring ultimate reliability and ease of use for all of our clients.
Read More »
2007-06-26 - ABB scope: total electrical and automation system including transformers, MV and LV switchgear, control system 800xA with Profibus connections and emission control. Madrid, June 26, 2007. A contract with a total value of about 30 million USD was signed between a consortium under the lead of ABB and Ebara Corporation, Japan. Ebara, a multinational corporation based in Japan with...
Read More »
Automation solutions support high productivity and efficiency at new steel mill Zurich, Switzerland, August 23, 2007 - ABB, the leading power and automation technology group, has won a $56-million contract to provide automation equipment and electrical systems for a high-efficiency steel mill to be built by Zhangjiagang GTA Plate Co. in eastern China. The new Hot Strip Mill in Jiangsu province...
Read More »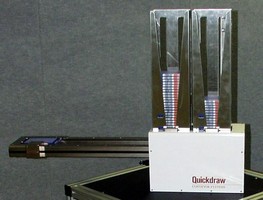 Designed for handling Microplates, tip boxes, and deep well carriers in range of laboratory-based automation applications, Q-Stack Quickdraw® Conveyor System delivers flexible conveyed product solution with bidirectional operation, removable stack towers with 400 mm of Microplate storage in each, and sensors to detect when stacks are full and/or empty. It features dual stack or destacking...
Read More »
Annapolis, MD, USA, September 11, 2007-ARINC Managed Services (AMS) today introduced an enhancement to its Service Desk solution for airports which provides new capabilities and delivers many benefits of a much larger and more costly traditional service desk for large and small airports alike. The AMS breakthrough permits both expedited ticketing and custom call addressing that can be tailored to...
Read More »
Lagotek selects HTI as its authorized dealer for Washington, Oregon, Idaho and Montana BELLEVUE, WA, September 7, 2007...Lagotek Corporation today announces the appointment of Home Technologies, Inc. (HTI) as its authorized dealer in the Pacific Northwest states of Washington, Oregon, Idaho, and Montana. Lagotek's wireless software-based platform supports whole home control of lighting...
Read More »
Sep 7 2007 Reading, UK Norbain is greatly expanding its range of Intruder offerings to ensure that you can find a solution to meet your requirements. A wide range of suppliers offering Intruder Detection solutions will be available at LIVE to take you through the newest equipment on the market. The events are rather more relaxed than most exhibitions, so you can get the opportunity to really...
Read More »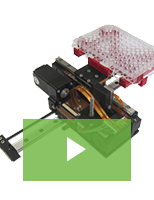 TPA Motion's microplate handling robots are designed specifically for medical instruments and lab automation devices. Check out the video to learn more.
Read More »