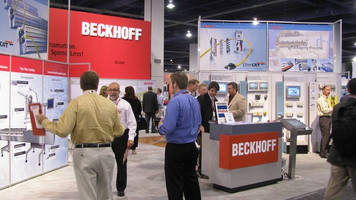 Company makes a bold, scientific statement at North America's premier 2009 packaging event MINNEAPOLIS, October 13, 2009 - For Beckhoff Automation, Pack Expo 2009 marked the year of Scientific Automation - the integration of advanced measurement and condition monitoring technologies into PC-based automation. Beckhoff presented the latest PC- and EtherCAT®-based control technology and the...
Read More »
HVDC and FACTS transmission systems, 'Green' transformers, substation system integration, feeder restoration and energy storage highlight ABB's commitment to grid modernization Albany, New York, April 30, 2009 - ABB, the leading power and automation technology company, will discuss and demonstrate many of its advanced technologies and equipment ideally suited for smart grids, at the New York...
Read More »
Software program subscribers receive versatile thin client for 800xA at no additional cost Baden, Switzerland, September 24, 2009 -ABB announced today that its IndustrialIT cpmPlus Smart Client is now available as an included upgrade for System 800xA Automation Sentinel software management program subscribers that have the history option in their Automation Sentinel contract. This upgrade will be...
Read More »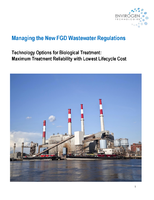 A guide for managing Flue Gas Desulfurization wastewater using leading technologies.
Read More »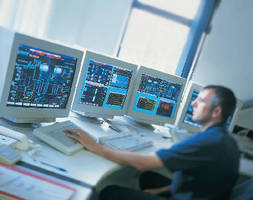 With pre-installed software and pre-configured operating system, visualization servers and single activation operator workstations for PlantPAx Process Automation System help minimize time associated with specifying, procuring, and installing system hardware and software. Process application system servers can be used to host human interface displays and consolidate data access, while operator...
Read More »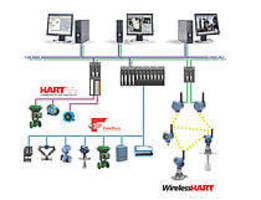 Featuring I/O on Demand, DeltaV S-Series Platform allows users to choose among traditional wired, wireless, bussed, and Electronic Marshalling. Single-channel CHARacterization ModuleS relay I/O information to any DeltaV controller via Ethernet backbone, eliminating need for users to wire I/O to specific controller I/O cards. By easily adapting to change, Electronic Marshalling allows process...
Read More »
ABB continues successful tests to integrate its distribution automation, SCADA, and distribution grid management systems with AMI and smart meter technologies to offer a single Smart Grid platform for utilities Washington, DC, September 23, 2009 - ABB, the leading power and automation technology company, today announced it has successfully integrated - and continues to test and develop - multiple...
Read More »
Successful interoperability testing provides value to utilities seeking smart grid solutions Washington, DC, September 23, 2009 - ABB, the leading power and automation technology company, and Tropos Networks, a market leader in wireless IP broadband mesh networks, announced successful completion of interoperability testing for their products used to create smart grid solutions for utilities. This...
Read More »
ORLANDO, Fla., Sept. 23 -- Siemens Energy and Silver Spring Networks announce the successful testing of the Siemens SICAM substation automation unit, including SICAM 1703 pole-top RTU, Siprotec line of relays and 7SR recloser control, over Silver Spring Network's Smart Energy Network. As the premier products in Siemens' line of automated controls for the utility grid, this testing solidifies the...
Read More »
Zurich, Switzerland, September 21, 2009-- ABB, the leading power and automation technology group, has won a contract to supply an integrated automation system for Sun Paper's Shandong Mill in China. ABB's Industrial IT System 800xA will be installed to control and improve the output the mill's new fine paper machine PM23, supplied by Metso. Once operational, the new line will increase the mill's...
Read More »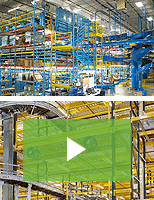 Steel King racks are designed to meet seismic requirements in the most demanding conditions. Our durable storage products help your company save on maintenance costs. Check out our product video or download our Rack Planning eBook to learn more.
Read More »