Providing maximum read quantity of 30 labels/sec and read range of up to 10 cm, GAO113302 dual frequency RFID card enables contactless read/write and has capacity of 512 bit up to 10 Kbit. It is waterproof, dustproof, and resistant to immersion in salt water, alcohol, oil, 10% HCl and ammonia. Measuring 43 x 43 mm, card is made of opaque matt paper 79 and is compliant with ISO15693 standards....
Read More »
Model GAO 713002 is high-frequency RFID Reader Module Kit that helps with embedding RFID capability within systems such as printers, terminals, or handheld devices. Featuring read range of up to 20 cm, 3 LED display, and DIP28 pin package, unit measures 39 x 21 x 11.6 mm. With operating temperatures from 0-60°C, 13.56 MHz reader requires 5 Vdc 80 mA transmit power and 70 mA standby power,...
Read More »
Small footprint RFID HF reader GAO 713010 is designed for applications such as product authentication, access control, and contactless payment. Features include test tag compatibility and performance with Tagnostic and TagIQ, minimal power consumption, UART (TTL) host interface, 4 general purpose I/O, and intuitive API.
Read More »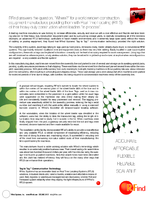 This case study details how RFind Systems' Tag to Tag(TM) communication technology provided the right solution for a leading machine manufacturer, who was looking to increase efficiencies, security and revenue with a cost effective and flexible real time locating solution for their heavy duty construction equipment plant and its surrounding storage yards. The manufacturer's concerns regarding the deployment of an advanced RTLS technology are stated, explaining the benefits of using Tag to Tag(TM) communication technology, in which asset tags talk to tags used as fixed points, eliminating costly reader infrastructures found in conventional RFID systems. The paper highlights the overall savings achieved by the client using the RTLS system, in addition to the realized plant efficiency.
Read More »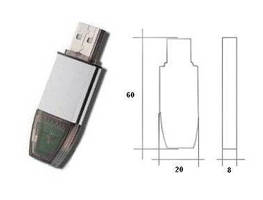 Designed with omni-directional antenna, USB RFID Reader can read and write most standard 13.56 MHz RFID tags, including ISO/IEC 14443A, ISO/IEC 14443B, or ISO/IEC 15693 protocol RFID tags. Plug-and-play USB interface is compatible with devices running Microsoft Pocket PC 2002/2003, Windows Mobile 5.0/6.0, Palm OS4.1, or LINUX OS. Unit can be integrated into smart phone, PDAs, laptop, and can be...
Read More »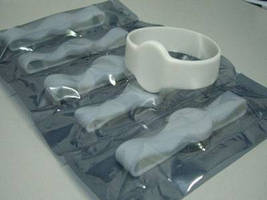 Integrated into healthcare system, RFID Wristband prevents errors of identifying wrong person by staff and enables patient tracking. Manufactured from silica gel, it provides read range of up to 10 cm and includes EMS memory that can be wiped and written more than 100K times. Waterproof and heat-resistant wristband is reusable after high-temperature sterilization.
Read More »
(Derendingen, 27/01/2009) At the intralogistic show Logimat 2009 in Stuttgart, Montech is featuring a range of applications of the Montrac system, which has enabled many companies to optimize their material flows and consequently their intralogistic operations. The Swiss company will show how customers could optimize their intralogistic and increase efficiency by adopting the Montrac system. The...
Read More »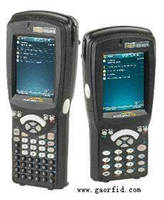 Bluetooth enabled WORKABOUT PRO® is offered in both full and short keypad varieties, with option of either Microsoft Embedded CE 5.0 or Windows Mobile 6 classic operating systems. IP65 rated, dust and water resistant product can withstand drops from 5 ft or shock and vibration consistent with truck/forklift mount. Offering VGA color for crisp, detailed graphics even in direct sunlight,...
Read More »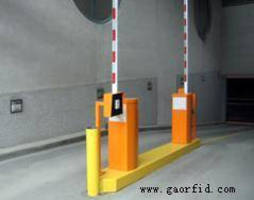 Designed for use in medium to high traffic applications, Parking Barrier Gate model GAO410004 works in conjunction with RFID readers, tags, and antenna. Unmanned parking barrier gate includes pedestrian and vehicle safety features, controls vehicle access for 10-20 ft lanes, and depending on length of arm, can fully open in 1-4 sec. Engineered to withstand harsh weather and operating conditions,...
Read More »
With outgoing data baud rate of 57,600 bps, GAO 214013 with RS232 is designed for PC access control applications when used in conjunction with Wavetrend PCAC software and for PSION handheld readers. Measuring 32 x 33 x 14 mm, it has current consumption of less than 8 mA and operating temperature of -40 to 75°C. Received signal strength indicator is appended to tag information, which is...
Read More »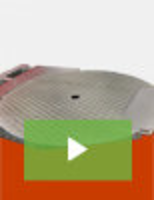 Are you in need of safer, more efficient transportation equipment? Do you feel like your delivery equipment could really use an upgrade? Check out this video, and learn about Halo Ramp Company's patented safety platforms, and how they help you bypass your trickiest delivery challenges.
Read More »