Intrinsically safe and battery operated Xtag is based on Real Time Location Tracking System (RTLS) technology and uses standard Wi-Fi wireless networks to locate equipment and personnel with 2 m precision. Designed for use within oil and gas, mining, as well as chemical industries, tag is certified according to IECex and ATEX, covering Zone 0, Zone 1, and Zone 2.
Read More »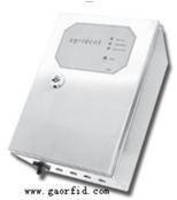 Suited for harsh environments such as slaughterhouses, scales, or sorting gates, GAO 212007 is equipped with DSP to reduce interference from noise. It is ISO 118784/5 compliant, reads all FDX-B and HDX RFID transponders, and offers clock synchronization enabling application with several reader/antennae in close proximity. Auto-Tuning Function ensures performance under changing environmental...
Read More »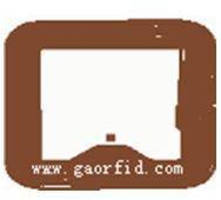 Readable at rates up to 30 labels/sec from distances to 10 cm, 13.56 MHz square paper RFID Tag GAO113002 is also waterproof, dustproof, and resistant to immersion in salt water, alcohol, oil, 10% HCl, and ammonia. Capacity is 512-10K bits, operating temperature range is -25 to 70-
Read More »
Providing maximum read quantity of 30 labels/sec and read range of up to 10 cm, GAO113302 dual frequency RFID card enables contactless read/write and has capacity of 512 bit up to 10 Kbit. It is waterproof, dustproof, and resistant to immersion in salt water, alcohol, oil, 10% HCl and ammonia. Measuring 43 x 43 mm, card is made of opaque matt paper 79 and is compliant with ISO15693 standards....
Read More »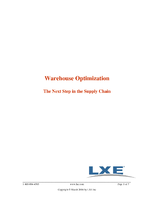 Exploring the relationship between order execution and fulfillment within the warehouse, and warehouse optimization together with functions of optimization, this white paper highlights the importance and benefits of warehouse optimization in the supply chain. The report compares an optimization engine with warehouse management software (WMS), transportation management software (TMS), yard management, and parcel shipping, and includes a detailed description of order fulfillment and its value-added services. The limitations of traditional supply chain execution tools, WMS, TMS, yard management systems, and small parcel shipping systems are examined, while the role of RF-enabled real time data collection systems in warehouse optimization is reviewed. The report also details the working of an optimization engine in supply chain execution suite, and includes a definition of optimization application, along with a list of operational constraints.
Read More »
Model GAO 713002 is high-frequency RFID Reader Module Kit that helps with embedding RFID capability within systems such as printers, terminals, or handheld devices. Featuring read range of up to 20 cm, 3 LED display, and DIP28 pin package, unit measures 39 x 21 x 11.6 mm. With operating temperatures from 0-60-
Read More »
Small footprint RFID HF reader GAO 713010 is designed for applications such as product authentication, access control, and contactless payment. Features include test tag compatibility and performance with Tagnostic and TagIQ, minimal power consumption, UART (TTL) host interface, 4 general purpose I/O, and intuitive API.
Read More »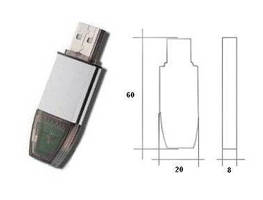 Designed with omni-directional antenna, USB RFID Reader can read and write most standard 13.56 MHz RFID tags, including ISO/IEC 14443A, ISO/IEC 14443B, or ISO/IEC 15693 protocol RFID tags. Plug-and-play USB interface is compatible with devices running Microsoft Pocket PC 2002/2003, Windows Mobile 5.0/6.0, Palm OS4.1, or LINUX OS. Unit can be integrated into smart phone, PDAs, laptop, and can be...
Read More »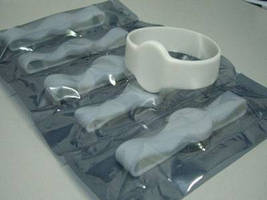 Integrated into healthcare system, RFID Wristband prevents errors of identifying wrong person by staff and enables patient tracking. Manufactured from silica gel, it provides read range of up to 10 cm and includes EMS memory that can be wiped and written more than 100K times. Waterproof and heat-resistant wristband is reusable after high-temperature sterilization.
Read More »
(Derendingen, 27/01/2009) At the intralogistic show Logimat 2009 in Stuttgart, Montech is featuring a range of applications of the Montrac system, which has enabled many companies to optimize their material flows and consequently their intralogistic operations. The Swiss company will show how customers could optimize their intralogistic and increase efficiency by adopting the Montrac system. The...
Read More »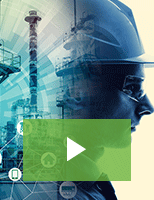 The Weavix™ platform takes productivity, quality, and visibility to a new level by providing better communication and real-time KPIs. Check out the video to learn more!
Read More »