Designed for contactless financial transactions and encrypted authentication across range of vertical markets, embedded RFID M2 module GAO 713008 can be used for varied applications from anti-counterfeiting to patient safety that share common requirements for tag support, protocol, performance, and security. It provides HF tag/protocol support, tag compatibility with Tagnostic® and...
Read More »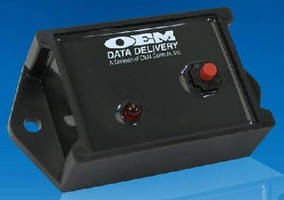 By itself or in conjunction with other fleet management tools, RFID Cube lets customers track and control activity on all equipment, attachments, and tools. Tracking devices may be customized according to priority and requirements of equipment to maintain streamlined and wireless data capture. In addition to optimizing personnel and material resources, solution minimizes wasteful administrative...
Read More »
ST. PAUL, Minn.--3M Library Systems has been awarded a turnkey project that will provide radio frequency identification (RFID) systems for circulation and inventory management and security at the Panjab University Library in Chandigarh, the capital of the Punjab region in northwest India. Known officially as the A.C. Joshi Library, in memory of a distinguished university vice chancellor, the...
Read More »
Rugged handheld computers wirelessly monitor harvesting, production and shipping of lemons to ensure quality standards Cincinnati, Ohio (February 23, 2009) - It's often said that when life gives you lemons, make lemonade. But for Argenti Lemon S.A., one of Argentina's largest lemon exporters, high-quality lemons are exactly what they want. To help ensure the effective production of lemons from...
Read More »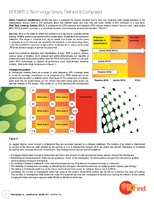 Detailing how RFind's Tag to Tag(TM) communication technology addresses the needs of users requiring precise GPS type asset locating ability, indoors or outdoors, this paper defines and compares Radio Frequency Identification (RFID) technology and RTLS (Real Time Locating System), which is based on RFID technology. It illustrates the checkpoint locating and triangulated locating methods using images, and compares their cost and accuracy with those of RFind's Tag to Tag(TM) Communication Technology, which uses trilateral targeting algorithms for precise real time location of assets. The paper also details the many advantages of Tag to Tag(TM) communication technology, which makes use and deployment of RTLS truly affordable.
Read More »
Able to process RFID tags and barcodes, as well as reactivate electromagnetic security strips, 3-bin Intelligent Return and Sorter System comes with optional printer for receipts and 2 choices for user interface on induction unit. Classic version provides intuitive interface with buttons to start induction and, if desired, print receipt. Plus version comes with LCD touch screen that can provide...
Read More »
Intrinsically safe and battery operated Xtag is based on Real Time Location Tracking System (RTLS) technology and uses standard Wi-Fi wireless networks to locate equipment and personnel with 2 m precision. Designed for use within oil and gas, mining, as well as chemical industries, tag is certified according to IECex and ATEX, covering Zone 0, Zone 1, and Zone 2.
Read More »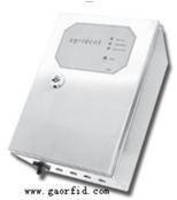 Suited for harsh environments such as slaughterhouses, scales, or sorting gates, GAO 212007 is equipped with DSP to reduce interference from noise. It is ISO 118784/5 compliant, reads all FDX-B and HDX RFID transponders, and offers clock synchronization enabling application with several reader/antennae in close proximity. Auto-Tuning Function ensures performance under changing environmental...
Read More »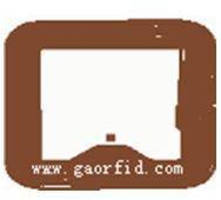 Readable at rates up to 30 labels/sec from distances to 10 cm, 13.56 MHz square paper RFID Tag GAO113002 is also waterproof, dustproof, and resistant to immersion in salt water, alcohol, oil, 10% HCl, and ammonia. Capacity is 512-10K bits, operating temperature range is -25 to 70°C, and storage temperature is -40°C to 85°C. Measuring 43 x 43 mm, tag weighs only 0.5 g and suits...
Read More »
Providing maximum read quantity of 30 labels/sec and read range of up to 10 cm, GAO113302 dual frequency RFID card enables contactless read/write and has capacity of 512 bit up to 10 Kbit. It is waterproof, dustproof, and resistant to immersion in salt water, alcohol, oil, 10% HCl and ammonia. Measuring 43 x 43 mm, card is made of opaque matt paper 79 and is compliant with ISO15693 standards....
Read More »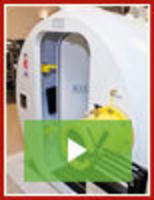 Tekna is a leader in Monoplace and Multiplace Hyperbaric Chambers for Hyperbaric Oxygen Therapy (HBOT), offering products that set the standard for quality and innovation. Our new 7200 series of multiplace chambers is a state-of-the-art system that integrates advanced engineering with a plethora of features and options making it the industry's premier HBOT system. To learn more, see our video.
Read More »