Rugged handheld computers wirelessly monitor harvesting, production and shipping of lemons to ensure quality standards Cincinnati, Ohio (February 23, 2009) - It's often said that when life gives you lemons, make lemonade. But for Argenti Lemon S.A., one of Argentina's largest lemon exporters, high-quality lemons are exactly what they want. To help ensure the effective production of lemons from...
Read More »
Able to process RFID tags and barcodes, as well as reactivate electromagnetic security strips, 3-bin Intelligent Return and Sorter System comes with optional printer for receipts and 2 choices for user interface on induction unit. Classic version provides intuitive interface with buttons to start induction and, if desired, print receipt. Plus version comes with LCD touch screen that can provide...
Read More »
Intrinsically safe and battery operated Xtag is based on Real Time Location Tracking System (RTLS) technology and uses standard Wi-Fi wireless networks to locate equipment and personnel with 2 m precision. Designed for use within oil and gas, mining, as well as chemical industries, tag is certified according to IECex and ATEX, covering Zone 0, Zone 1, and Zone 2.
Read More »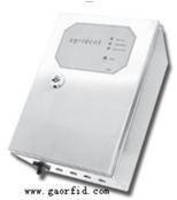 Suited for harsh environments such as slaughterhouses, scales, or sorting gates, GAO 212007 is equipped with DSP to reduce interference from noise. It is ISO 118784/5 compliant, reads all FDX-B and HDX RFID transponders, and offers clock synchronization enabling application with several reader/antennae in close proximity. Auto-Tuning Function ensures performance under changing environmental...
Read More »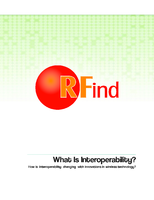 Stating the need for interoperability of wireless sensors, this paper outlines the benefits of DASH7 wireless sensor networking technology, which can make full interoperability a reality. The paper provides an overview of the industry standards that regulate the core set of functionality for RFID systems, and explains how DASH7 technology can standardize even the optional command sets and ensure complete interoperability of products. Features of the DASH7 technology are listed, and the efforts and goals of the members of DASH7 Alliance are brought to light. Advantages of RFind's patent pending Tag to Tag(TM) communication technology are presented, stating how the technology can facilitate efficient implementation of RFID/RTLS solutions, without requiring any new infrastructure.
Read More »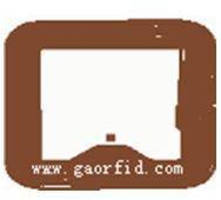 Readable at rates up to 30 labels/sec from distances to 10 cm, 13.56 MHz square paper RFID Tag GAO113002 is also waterproof, dustproof, and resistant to immersion in salt water, alcohol, oil, 10% HCl, and ammonia. Capacity is 512-10K bits, operating temperature range is -25 to 70°C, and storage temperature is -40°C to 85°C. Measuring 43 x 43 mm, tag weighs only 0.5 g and suits...
Read More »
Providing maximum read quantity of 30 labels/sec and read range of up to 10 cm, GAO113302 dual frequency RFID card enables contactless read/write and has capacity of 512 bit up to 10 Kbit. It is waterproof, dustproof, and resistant to immersion in salt water, alcohol, oil, 10% HCl and ammonia. Measuring 43 x 43 mm, card is made of opaque matt paper 79 and is compliant with ISO15693 standards....
Read More »
Model GAO 713002 is high-frequency RFID Reader Module Kit that helps with embedding RFID capability within systems such as printers, terminals, or handheld devices. Featuring read range of up to 20 cm, 3 LED display, and DIP28 pin package, unit measures 39 x 21 x 11.6 mm. With operating temperatures from 0-60°C, 13.56 MHz reader requires 5 Vdc 80 mA transmit power and 70 mA standby power,...
Read More »
Small footprint RFID HF reader GAO 713010 is designed for applications such as product authentication, access control, and contactless payment. Features include test tag compatibility and performance with Tagnostic and TagIQ, minimal power consumption, UART (TTL) host interface, 4 general purpose I/O, and intuitive API.
Read More »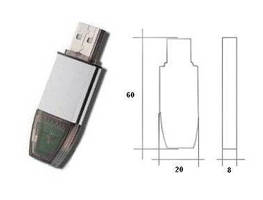 Designed with omni-directional antenna, USB RFID Reader can read and write most standard 13.56 MHz RFID tags, including ISO/IEC 14443A, ISO/IEC 14443B, or ISO/IEC 15693 protocol RFID tags. Plug-and-play USB interface is compatible with devices running Microsoft Pocket PC 2002/2003, Windows Mobile 5.0/6.0, Palm OS4.1, or LINUX OS. Unit can be integrated into smart phone, PDAs, laptop, and can be...
Read More »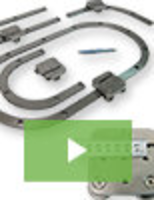 For the ultimate in precision open and closed loop guided motion systems, TPA is the leader in curved rail, liner guides. We specialize in engineering excellence, with products that exhibit an elevated level of precision, delivering robust performance, even under the most challenging conditions. See our video to learn more.
Read More »