Pointe Claire, Quebec - Future Electronics, a global leading distributor of electronic components, offers Rohm's BH1721FVC digital ambient light sensor ICs for I2C bus interface. The BH1721FVC is a digital ambient light sensor IC for I2C bus interface. This IC is the most suitable to obtain the ambient light data for adjusting LCD and keypad backlight power of mobile phones. It is possible to...
Read More »
The company improves sensor performance after release of new chip DRAPER, Utah, -- Flexpoint Sensor Systems, Inc. (OTCBB: FLXT) today announced the redesign of the original PCB (printed circuit board) for the athletic shoe insert is complete. The upgrade is due to the recent release of a new single chip solution that replaces the use of several chips in order to complete the same tasks. This...
Read More »
Under qualification of Military Performance Specification MIL-PRF-31032, CAGE Code 66766, PNC provides capabilities for Conductor Width/Spacing, Finish System, and Aspect ratio. Etch department can now etch minimum conductor width of .003 in./.003 in.Â- ENIG offers RoHS alternative to HASL, which is non-RoHS. In addition, Drilling/Plating department capabilities now include...
Read More »
Proprietary LICT structure achieves mass-production technologies for probe cards A probe card TOKYOÂ- – OKI Printed Circuits, an OKI Group company responsible for OKI's printed circuit boards business, recently succeeded in the world's-first development of design and mass-production technology for super multi-layer printed circuit boards realizing 102 layers, significantly...
Read More »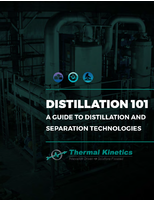 Distillation is a separation unit operation that involves multiple countercurrent-stage steps, separating two or more volatile components. This results in the contact of liquid and vapor most generally in counterflow. Distillation 101: A Guide to Distillation and Separation Technologies provides an in-depth look at everything you need to know about distillation, including: Design procedures Equipment components Applications
Read More »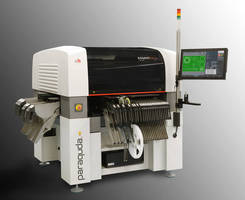 At the upcoming AUTOMATICON 2015 exhibition, taking place March 17 - 20 in Warsaw, Essemtec, the Swiss manufacturer of production systems for electronic assembly and packaging, will highlight its award-winning Paraquda in booth B28, hall 1. Essemtec is the first manufacturer that developed a combined SMT production center that is able to jet solder paste and/or glue and mount components in one...
Read More »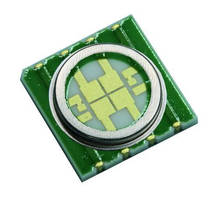 JDEC TO-style SMT leadless packages address photonics industry demands for SMT packaging solution asÂ- alternative for standard TO-type packages. SMT packages can be produced for circuits and I/O configurations fully compatible with most JEDEC TO-style window caps, such as TO-8, TO-46, and beyond at operating frequencies up to 10 GHz and higher. Ability to use standard TO-style lids on...
Read More »
Powered by Intel® Atom™ E3800 series CPUs, EMB-BT2/-BT4 are built to negate such problems as vibration and mechanical breakdown from moving or changing of parts. Heat sinks ensure complete dissipation, and ATX power specifications require only 12 V. Suited for factory automation applications, boards both support dual LAN and mSATA, offer 2 LVDS sockets, and provide up to 6 COM ports and...
Read More »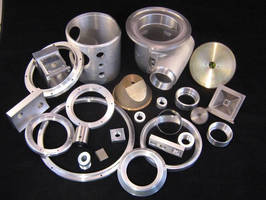 Vulcan GMS has added new capabilities in our machining department. We have always offered machining capabilities focused on lead and tungsten manufacturing services. Vulcan continues to offer these unique capabilities but we have expanded by adding a dedicated machining cell to focus on other materials including; aluminum, steel, copper, brass, molybdenum, tin, bismuth, plastics and more. This is...
Read More »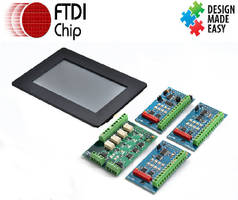 Available in 6 models, Arduino-compatible VM800P PLUS Boards are based on FT800 EVE graphic controller devices, in which display, audio, and touch functionality are integrated onto single chip. Boards also incorporate 8-bit ATMEGA microcontroller and TFT display with 3.5, 4.3, and 5.0 in. sizes available. Using 1 or 2 Micro-MaTch miniature connectors to interface with VM800P, daughter cards allow...
Read More »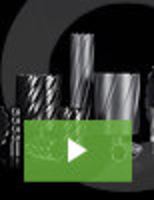 As a globally recognized manufacturer of industrial grade portable tools, Euroboor is at the forefront of drilling and cutting technology. Our reputation as an industry leader is built on robust products that fit a wide range of industrial cutting and drilling applications. See our video to learn more about all of our quality products.
Read More »