Free reference design and protocol pack enable users to design with confidence across a broad range of markets in communications, networking, storage and computing SAN JOSE, Calif., March 17 - Xilinx, Inc. (Nasdaq: XLNX), the world's leading supplier of programmable logic solutions, today announced availability of a Virtex(TM)-5 solution for designers using the XAUI communications protocol. The...
Read More »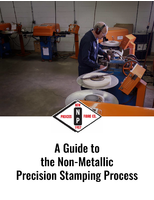 This white paper provides a guide to the non-Metallic precision stamping process.
Read More »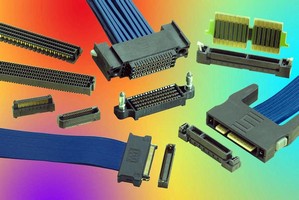 May 2008 Samtec has expanded its line of Board-to-Board and Cable-to-Board solutions featuring its rugged Edge Rate contact. These systems are designed for applications where signal integrity and durability are critical. These specially designed contacts provide superior impedance matching, reduced broadside coupling and crosstalk, and high cycle life. Board level systems include the robust 0,8mm...
Read More »
With up to 528 GMACs of multiply-and-accumulate performance and 190+ GFLOPS of single-precision, floating-point DSP performance, Virtex®-5 SX240T helps meet computational demands of broadcast advanced video processing algorithms. This 65 nm device incorporates 1,056, 25 bit x 18 bit DSP48E slices that can be combined to implement scalable signal processing chains using dedicated routing...
Read More »
Offered as plug-ins to IGLOO Icicle Kit, HMI Daughter Card and Motor Control Daughter Card provide platform-based design approach that helps designers address changing requirements, implement custom algorithms, and make design changes through device reprogramming. HMI Daughter Card demonstrates keypad control, white LED brightness control, RGB LED color mixing, and tone generation. Motor Control...
Read More »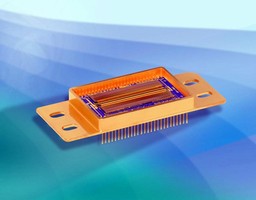 Including 2-stage TEC and thermally-optimized materials, Shortwave Infrared (SWIR) Linear Photodiode LC-Series Array is suited for spectroscopy and interferometry imaging applications from 0.9-2.6 microns. Developed specifically for broad-wavelength-range and multi-channel spectrometer designs, SU256LSC-2.6T2 detector array features 256 elements of extended response InGaAs material....
Read More »
Helping SMBs centralize storage to promote efficiency and reduce downtime, HP StorageWorks 2000 Modular Smart Array (MSA2000) series is comprised of Fibre Channel and iSCSI disk arrays with up to 48 SAS/SATA drives for optimal mix of performance, cost, and energy efficiency. MSA2000 disk arrays can scale up to 36 TB of capacity and support either 4 Gb Fibre Channel (MSA2000fc) or 1 Gb iSCSI...
Read More »
Designed for space applications, Virtex®-4QV FPGAs offer multiple platforms optimized to meet processing needs of video, audio, radar streams, and packet processing functions. Reprogrammable devices incorporate high-performance logic, DSP, and embedded processing in single chip. They provide up to 200,000 logic cells, 10 Mbit of RAM/FIFO, 2 PowerPC® processor blocks with auxiliary...
Read More »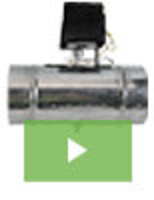 Alan Manufacturing has a long history of developing innovative solutions for HVAC applications. With over 1,000 product designs under our belt, we have gained a reputation as the go-to source for HVAC dampers, hardware, duct supports, zone control systems, and much more. Adding to this extensive list of achievements we now announce the release of our new line of Fresh Air Intake products. Designed to meet ASHRAE 62.2 standards, they are the most robust and high-performance product of their kind. See our video to learn more.
Read More »