Available on all S2A(TM) data infrastructure platforms, D-MAID(TM) variable disk power down solution enables customers to dynamically spin down LUNs and enter power savings mode on user-specified parameters. D-MAID can have all disks actively serving data, in power saving sleep mode, or any combination in between. Optimized for large and complex backup, virtual tape library, and archive...
Read More »
Offered in small form-factor packages with densities from 50,000 to 3.4 million system gates, Extended Spartan®-3A FPGAs support 26 I/O standards and incorporate anti-cloning security features as well as Suspend and Hibernate power management modes. Xilinx MicroBlaze(TM) processor provides full Linux embedded processing support, and inclusion of dedicated DSP blocks delivers average of 70%...
Read More »
Verified to operate across -55 to +125°C range, ProASIC®3 and ProASIC®3EL range in density from 600,000 to 3 million system gates and are immune to neutron-induced configuration upsets (firm errors). Both 1.2-1.5 V military-qualified devices deliver 64-bit 66 MHz PCI performance and offer on-chip user flash memory. Flash Freeze mode allows switching within 1 Â-µs between...
Read More »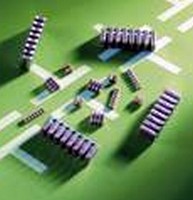 Cap-Rack(TM) (CR) series combines custom selection of individual ceramic components, separated by high-temperature epoxy, into one surface-mount package. Components in each CR array can consist of highly matched MLCCs and/or combination of MLCCs with dissimilar capacitance values and dielectrics. Arrays can also be configured to include passive devices such as ceramic resistors and inductors....
Read More »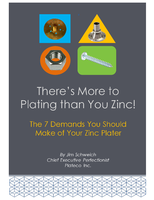 To find out more about the seven demands you should make of your zinc plater, download now.
Read More »
Free reference design and protocol pack enable users to design with confidence across a broad range of markets in communications, networking, storage and computing SAN JOSE, Calif., March 17 - Xilinx, Inc. (Nasdaq: XLNX), the world's leading supplier of programmable logic solutions, today announced availability of a Virtex(TM)-5 solution for designers using the XAUI communications protocol. The...
Read More »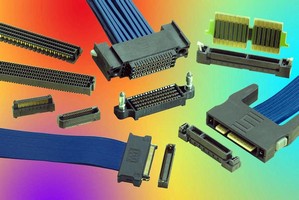 May 2008 Samtec has expanded its line of Board-to-Board and Cable-to-Board solutions featuring its rugged Edge Rate contact. These systems are designed for applications where signal integrity and durability are critical. These specially designed contacts provide superior impedance matching, reduced broadside coupling and crosstalk, and high cycle life. Board level systems include the robust 0,8mm...
Read More »
With up to 528 GMACs of multiply-and-accumulate performance and 190+ GFLOPS of single-precision, floating-point DSP performance, Virtex®-5 SX240T helps meet computational demands of broadcast advanced video processing algorithms. This 65 nm device incorporates 1,056, 25 bit x 18 bit DSP48E slices that can be combined to implement scalable signal processing chains using dedicated routing...
Read More »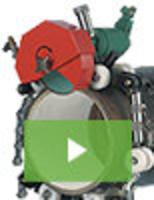 CS Unitec is a leader in power tools designed for industrial applications, with products that set the standard for robust performance and industry-leading reliability. Adding to our long list of innovation is a new line of pipe cutting machines. For cutting and beveling pipe up to 2" in thickness and diameters from 12" to 63", no other cutting system comes close. See our video to learn more.
Read More »