Iomega® StorCenter(TM) ix12-300r Network Storage array is 2U system that supports groups of up to 250 users. It features 4 GbE connections, USB 2.0 ports for support of UPS, 3 Intel Core2Duo CPU, and 2 GB memory. Supporting various OSs, system's EMC LifeLine(TM) software protects data and performs other business tasks. Unit supports RAID 5, 6, 1, and 10 configurations as well as storage...
Read More »
Featuring Cyclone® III and Cyclone IV FPGAs and Apical IP, HD wide dynamic range (WDR) CMOS image-sensor-processing solution ensures optimal video-image quality, regardless of varying lighting conditions for video-surveillance cameras. It supports MT9M033 HD WDR CMOS image sensor, while IP includes full ISP that performs auto-exposure, auto-gain, and auto-white balancing. IP also optimizes...
Read More »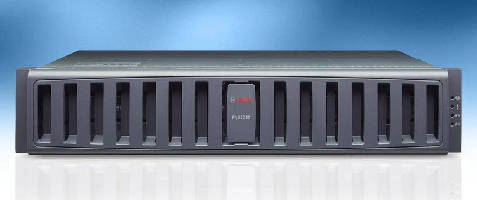 Highest reliability and scalability for even the most demanding video surveillance applications RAID-DP technology for uninterrupted system reliability in the event of double-disk failures. Scalable and easy-to-manage network video solution for storage up to 96 TB Bosch Security Systems announces the release of the DSA-N2B40 iSCSI Video Storage Array Series, offering maximum reliability and...
Read More »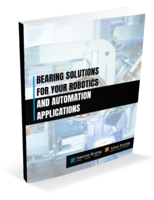 This ebook provides an in-depth overview into bearing solutions for your robotics and automation applications.
Read More »
Designers Can Compare Quality of Results and Determine the Best Design Flow to Bring Their Products to Release HONG KONG - The Avnet Electronics Marketing operating group of Avnet, Inc. (NYSE:AVT), announces the availability of the Xilinx® Virtex®-6 FPGA DSP Development Kit as part of the Xilinx Targeted Design Platform for DSP design. Order entry is now open for the $2,995 kit that...
Read More »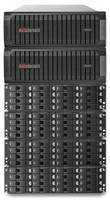 Featuring throughput up to 12.8 TB/hr, EMC® Data Domain® Global Deduplication Array also allows offsite protection/consolidation of tape out operations at up to 54 TB/hr. It offers inline global deduplication and global namespace for all data stored in dual controller system. With up to 14.2 petabytes of backup capacity, system has Data Domain SISL(TM) scaling that minimizes disk...
Read More »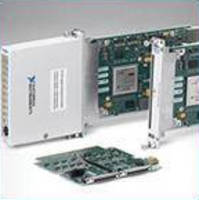 Based on Xilinx Virtex-5 SXT FPGAs, PXIe-796xR NI FlexRIO FPGA Modules incorporate NI-STC3 ASIC, which aids peer-to-peer streaming. Engineers can spread algorithms across multiple FPGAs, implementing peer-to-peer streaming from one to another at 800+ MB/s, or in both directions at 700+ MB/s per direction. Incorporating dual 100 MS/s 14-bit analog inputs and dual 100 MS/s 16-bit analog outputs, NI...
Read More »
High-brightness, high power 600 W Mini Stack is QCW stacked array with emission area of less than 3 x 3 mm. It generates output of 7.6 kW/cmÂ-² and is built in standard wavelengths of 808 and 940 nm, with custom wavelengths available. Suited for high-power end pumping of DPSS laser sources, product is offered for operating conditions to 60°C. Its Quantum Well Intermixing technology...
Read More »
Process choice and architectural unification lowers total power consumption by 50%, increases capacity by 2x and drives down costs while improving designer productivity SAN FRANCISCO -- Xilinx Inc. (Nasdaq: XLNX) today announced the foundation for a next-generation of Xilinx programmable platforms that will give system designers FPGAs that consume half the power at twice the capacity than...
Read More »
Supporting memory access rates to 800 Mbps using integrated memory controllers, automotive-qualified XA Spartan®-6 FPGAs offer up to 75 K logic cells, 3.1 Mbits of block RAM, and 132 dedicated DSP slices for massive parallel processing at 250 MHz. Units with embedded 3.125 Gbps serial transceivers and PCIe interface cores are suited for chip-to-chip communications in automotive infotainment...
Read More »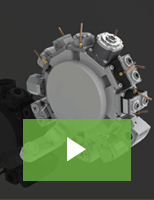 Von Ruden's driven tools are designed to each specific machine in order to maximize performance. All of our tools are performance tested and made in the USA per ISO 9001:2015 standards. Check out our video to learn more.
Read More »