Effectively Takes an Entire Building off the Grid with One of Silicon Valley's Largest Solar Arrays SAN JOSE, Calif., Aug 05, 2010 - Power Integrations (Nasdaq:POWI), the leader in high-voltage integrated circuits for energy-efficient power conversion, today powers up a $3.6-million solar array at its San Jose headquarters in the Edenvale Technology Park. Capping off a six-month installation, the...
Read More »
Xirrus was Chosen for Their Convenient Site-Surveys and Outstanding Support THOUSAND OAKS, Calif. - Xirrus®, the leader in High Performance Wi-Fi that delivers the most coverage, bandwidth, and user density in the industry, announced today the deployment of Xirrus high performance 802.11n Wi-Fi Arrays across St. Andrew's Anglican College campus in Queensland, Australia. As the college...
Read More »
Industry's Only FPGA Shipping with Integrated 11.3-Gbps Transceivers Enables NEC to Transmit Multiple High-Speed Optical Signals at Record Data Rate Speeds San Jose, Calif., -Altera Corporation (NASDAQ: ALTR) today announced its high-performance Stratix® IV GT FPGAs featuring integrated 11.3-Gbps transceivers were selected by NEC Corporation for use in a 100G transponder card for its Dense...
Read More »
Featuring MIL-STD-883 Class B qualification, RT ProASIC®3 series provides designers of spaceflight systems with reprogrammability for facilitated prototyping and design validation while offering immunity to radiation-induced configuration upsets. Models include 600,000-gate RT3PE600L and 3,000,000-gate RT3PE3000L, both of which incorporate reprogrammable, non-volatile flash cells and can...
Read More »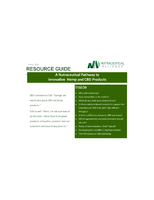 We released this white paper to help CEOs and CSOs understand the key elements of nutraceutical development, going from Concept to Consumer. In our experience at least some of the steps in the process are not well understood, resulting in important scientific and regulatory gaps in the Concept to Consumer process.
Read More »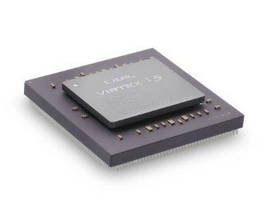 Built on second-generation ASMBL(TM) column-based architecture, Xilinx® Virtex®-5QV FPGAs integrate flexible 36 Kbit/18 Kbit block RAM/FIFOs and PCI Express(TM) compliant integrated Endpoint blocks. Devices offer 130,000 logic cells, 320 DSP slices supporting fixed and floating point operations, and 836 user I/Os, programmable to more than 30 different standards. With 18 channels of 3...
Read More »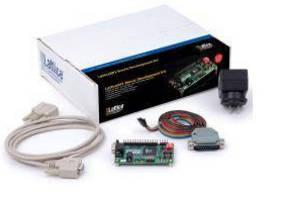 At a Promotional Price Until 30. October 2010 Lattice Semiconductor Corporation (distribution: MSC Vertriebs GmbH) launched the new versatile LatticeXP2(TM) Brevia Development Kit and 28 new silicon-proven reference designs. They are ideal suited for developing high volume, cost sensitive, high density applications. The low cost Brevia Development Kit is currently available for a promotional...
Read More »
Featuring up to sixteen 6.375 Gbps transceivers, 40 nm Arria II GX FPGAs are suited for wireless, wireline, test, medical, and storage applications. Arria II GZ FPGAs are equipped with up to twenty-four 6.375 Gbps transceivers, 400 MHz DDR3 interfaces, and up to 726 I/Os. Providing 1 Gbps LVDS support, both models include 350K logic elements and 16.4 Mb of embedded memory.
Read More »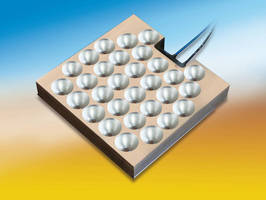 Model OD-850-30-030 NIR LED array features wavelengths from 840-865 nm, with peak wavelength of 850 nm and total optical power output of 16 W. Operating temperature range is from -20 to +100°C and maximum junction temperature is 125°C with thermal resistance, junction to case, of 0.8°C/W. Unit can be stored in temperatures from -40 to +125°C and is suitable for night...
Read More »
Based on Cyclone® FPGAs, HD Surveillance IP Camera Reference Design includes AltaSens' 1080p60 A3372E3-4T and Aptina's 720p60 MT9M033 HD Wide Dynamic Range CMOS image sensors. Apical's ISP combines WDR processing with advanced temporal and spatial noise reduction. Functions such as auto exposure and auto white balance are implemented on Nios® embedded soft core processor. Eyelytics'...
Read More »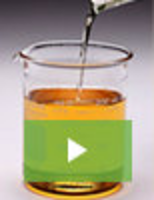 For the ultimate in heat transfer fluid performance, Paratherm offers HR Heat Transfer Fluid that is engineered specifically for closed loop liquid phase heating. When it comes to characteristics such as thermal stability and fluid degradation, Paratherm HR leads the industry in value and performance. See our video to learn how Paratherm is raising the bar for heat transfer fluids.
Read More »